DOJ appeals order to release Russia memo used to clear Trump of obstruction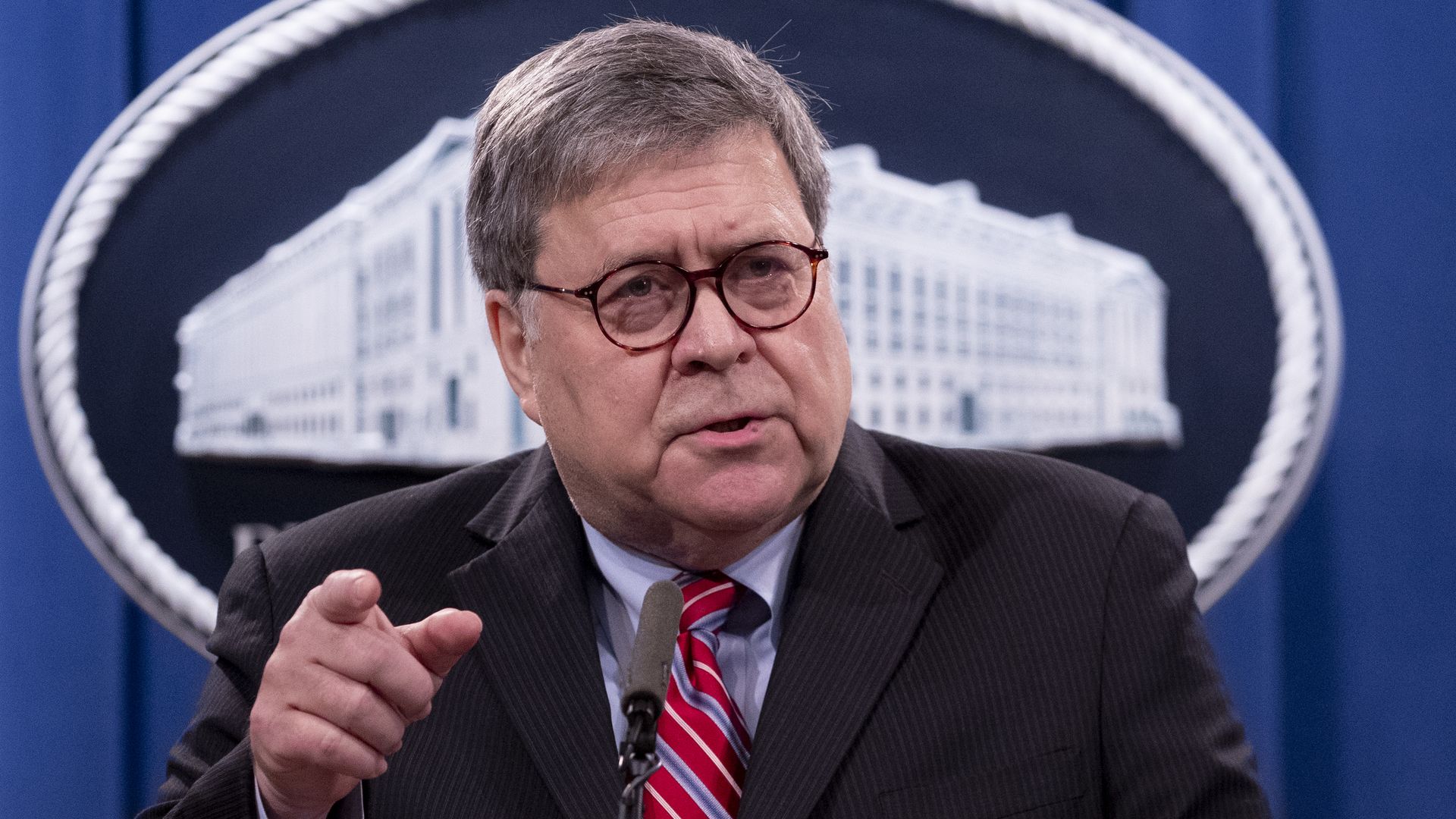 The Department of Justice moved late Monday to partially appeal a court order to release a memo then-Attorney General Bill Barr cited to justify clearing former President Trump for obstruction of justice in the Russia investigation.
Why it matters: The DOJ's court filing just before the midnight deadline goes against a request from Senate Democrats, who urged Attorney General Merrick Garland in a letter not to appeal Judge Amy Berman Jackson's order earlier this month.
"These misrepresentations preceded your confirmation as Attorney General, but the Department you now lead bears responsibility for redressing them," they stated.
The judge in her order called Barr's public characterization of former special counsel Robert Mueller investigation finding "disingenuous" and said the department hadn't been clear about what purpose the memo would serve.
Details: The DOJ has handed over other documents to the watchdog Citizens for Responsibility and Ethics in Washington in the lawsuit, just not the 2019 Office of Legal Counsel memo, citing in the filing "internal deliberations."
Go deeper