Scoop: Joe Crowley registers to lobby for musicians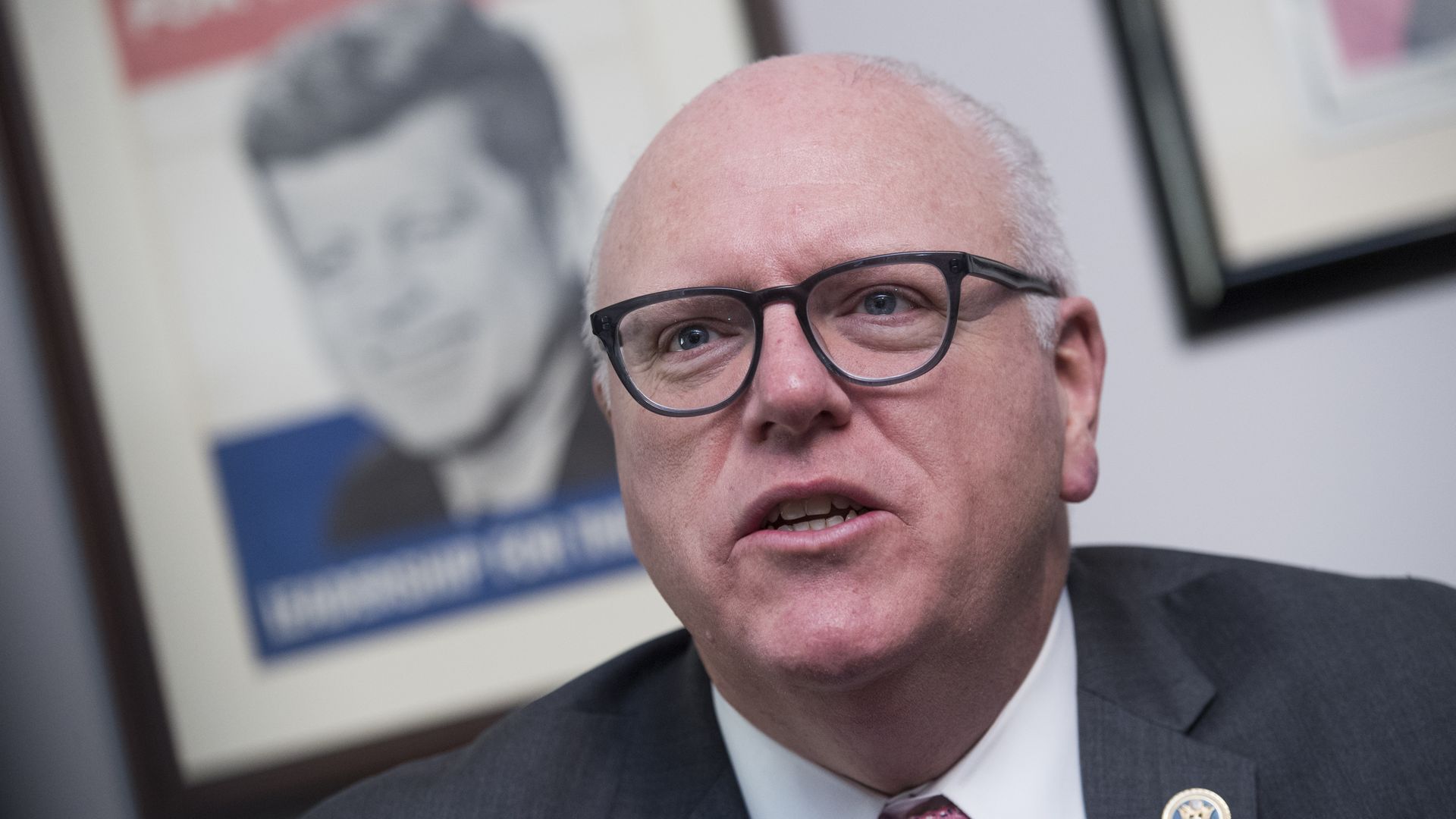 Former Rep. Joe Crowley is registering to lobby for his first client — a coalition of recording artists fighting to finally get paid when their work is played on the radio.
Why it matters: Crowley is a New York Democrat who was on track to become House speaker until he lost a primary to Alexandria Ocasio-Cortez in 2018. Now, by registering to lobby, it's unlikely he'll join the Biden administration in any capacity.
When he was ousted from Congress two years ago, Crowley joined the international law firm Squire Patton Boggs. There had been political chatter about him joining the administration in some capacity.
"I have always had a history of standing up for the little guy," Crowley told Axios about his plans to lobby for music performers.
"FM and AM radio is playing their music but not paying for it," he added. "There are thousands of artists who are struggling to make ends meet — and COVID has only made the situation worse."
The big picture: Streaming services such as Spotify and Pandora pay performers a royalty every time a song is played on their platform.
Radio stations in the U.S. are only required to pay the songwriter and publisher of a song — not the artists performing it.
For example, Willie Nelson receives royalties for his hit "Crazy," which he wrote, when it's sung by Patsy Cline on the radio. Her estate does not get compensated.
The theory behind the arrangement is that radio gives performers free advertising to drive ticket sales at concerts.
Between the lines: With concerts on pause during the pandemic, and music festivals only starting to return, artists and the Recording Industry Association of America are redoubling efforts to challenge the old radio rule.
Crowley — a musician who played in a funk fusion band called Coast to Coast in college — has been retained by musicFIRST.
It's preparing for an intense lobbying campaign on behalf of the artists.
The other side: Radio stations call any additional fees for performers a tax, and the National Association of Broadcasters has long organized efforts in Congress to keep the status quo.
"Broadcast radio is the principal means by which listeners discover new artists," according to a "Dear Colleague" letter circulated by Kathy Castor (D-Fla.) and Steve Womack (R-Ark.).
"Free music for free promotion has benefited both (the radio and music industries) for nearly a century and continues to do so today."
Go deeper