Children and teens are next in line for COVID vaccine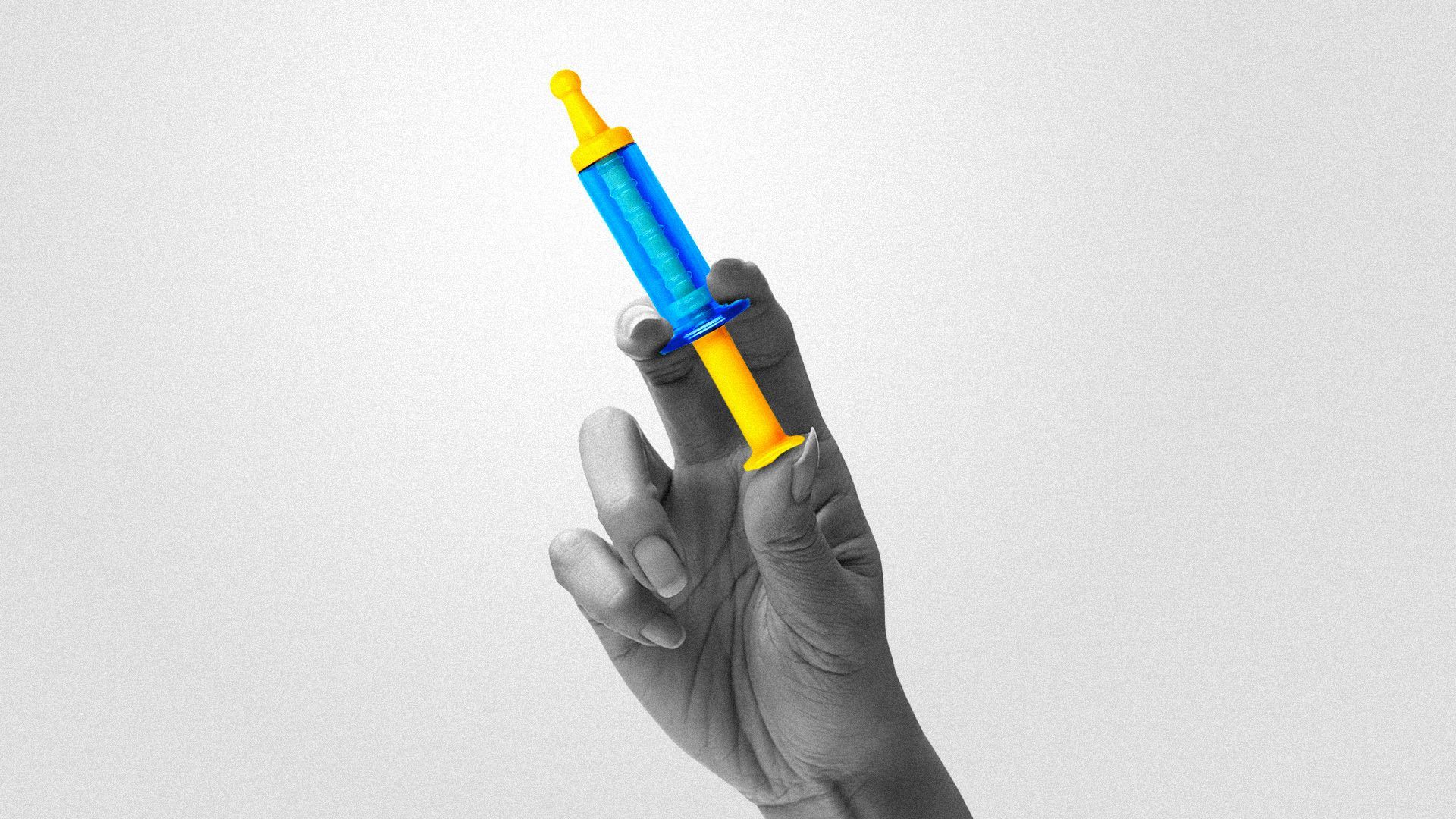 Half of U.S. adults are now fully vaccinated, less than six months after Pfizer got the first emergency authorization for a COVID-19 vaccine.
By the numbers: More than 287 million doses have been administered in the U.S.
The big picture: Just 39% of the overall population is fully vaccinated if you include people under 18.
The current rate of 1.8 million daily doses reflects a decline since mid-April, Bloomberg reports.
Teens should see widespread availability before school starts in the fall.
Moderna said today its vaccine is safe and 100% effective at protecting against COVID in people between ages 12 and 17, citing a Phase 3 trial of more than 3,700 participants.
Pfizer's vaccine received an FDA emergency use authorization for 12- to 15-year-olds earlier this month. It already had approval for use among those 16 and older.
About 14% of the nation's kids ages 12-15 have received their first shot, AP reports.
Among teens ages 16 and 17, that number goes up to 34% and about 22% have had both shots.
Depending on the state and even county, minors may be required to have a parent present.
What's next: Pfizer plans to apply for emergency use for kids ages 2–11 in September, NPR reports, and Moderna is in the trial phase for kids.
The bottom line: It increasingly looks like most who want a vaccine may be able to get one by year's end.
Go deeper