Alabama Gov. Kay Ivey signs bill banning vaccine passports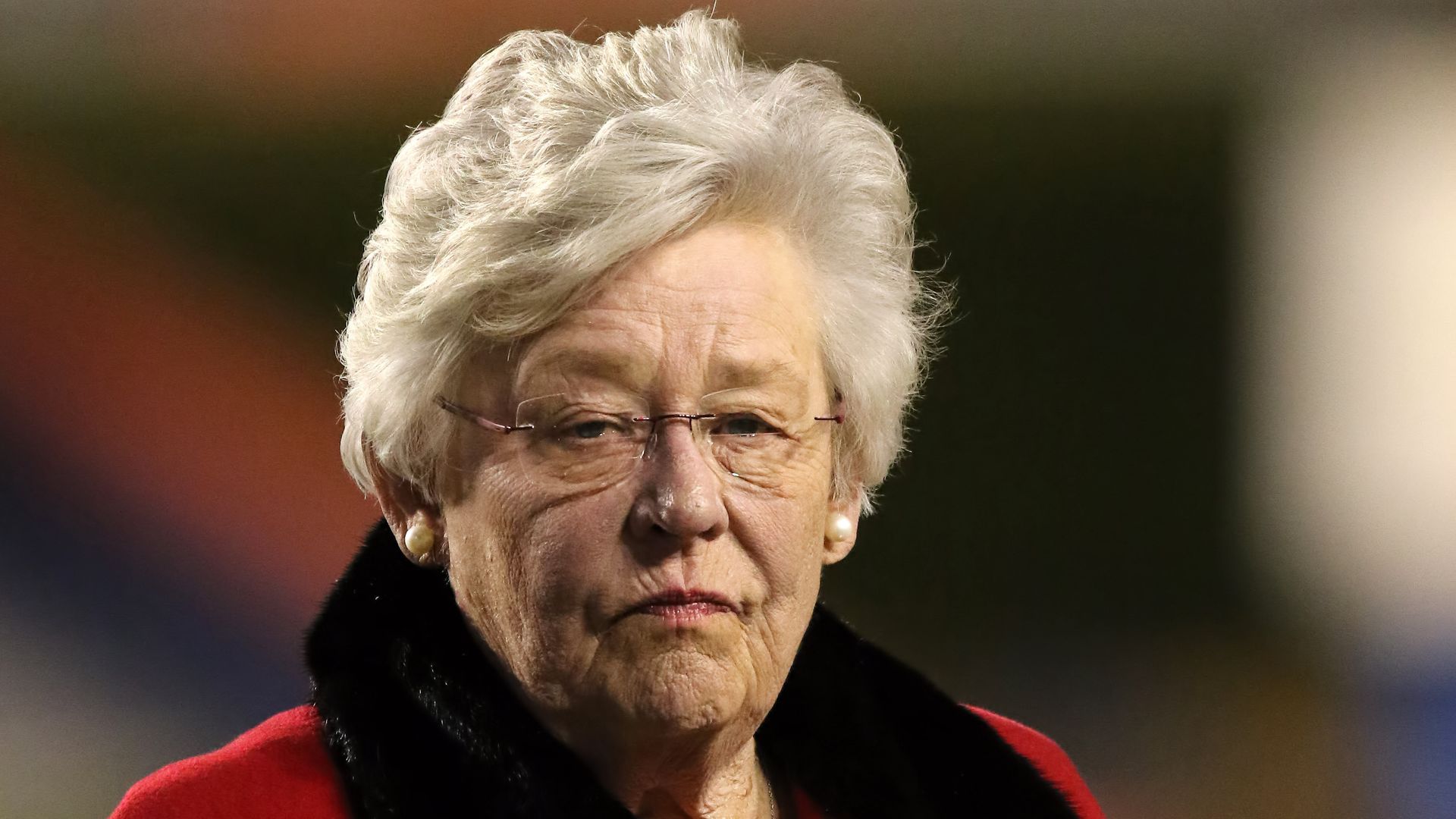 Alabama Gov. Kay Ivey (R) on Monday signed into law a bill banning state agencies, schools and businesses from requiring COVID-19 vaccine passports to access services.
Why it matters: Alabama is the latest Republican-led state to outlaw coronavirus immunization credentials in the name of personal freedom and privacy protection.
Many businesses view vaccine verification systems as key to getting back to normal.
What she's saying: "I am supportive of a voluntary vaccine and by signing this bill into law, I am only further solidifying that conviction," Ivey said in a statement.
"I made the choice to get the COVID-19 vaccine and glad for the peace of mind it brings.
"I encourage any Alabamian who has not gotten their shot to roll up their sleeves, and if you have questions, consult with your health care provider."
Go deeper: The barriers to vaccine passports
Go deeper