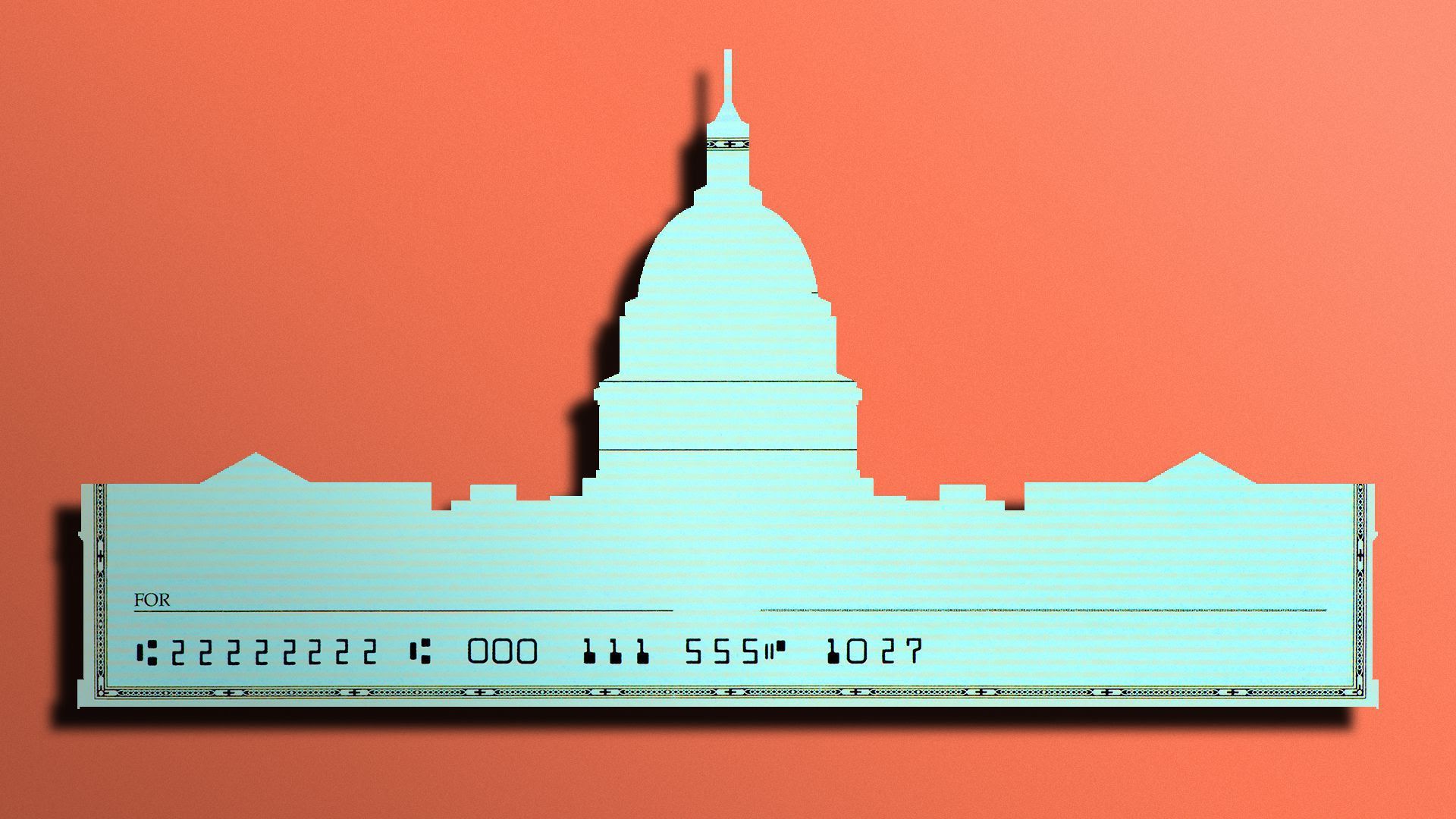 House lawmakers targeted SPACs during a hearing today following a year of unprecedented deal activity.
Why it matters: Congress may decide to draft new legislation that would take away one of the advantages of going public through SPACs versus a traditional IPO — the ability to make forward-looking statements.
The SEC has signaled it could do the same.
What they're saying: Stephen Deane of the CFA Institute testified that the safe harbor rule governing what you can say about the future is a "singular regulatory advantage" that SPACs have over IPOs.
Andrew Park of Americans for Financial Reform also testified that because SPACs are not subject to the same liabilities for making false and misleading forward-looking statements, the method has "emboldened" pre-revenue companies (electric vehicles, cryptocurrency, space exploration) to make "what might generously be called very rosy projections." 
"What's most concerning is that retail investors are buying into this kind of hype," Park added.
By the numbers: The witnesses cited how much SPACs have underperformed their peers or the broad market.
Park pointed to a Goldman Sachs index of 200 SPACs that saw average losses of -17% compared to a 10% return in the S&P 500 this year.
Deane noted that for every year since 2010, the one-year post-merger performance of SPACs has underperformed the Russell 2000 by 10% or worse.
The big picture: Congress is concerned about protecting retail investors, a theme that has been present since the meme stock trades earlier this year.
What to watch: Even with the growing scrutiny, SPACs aren't dead. They've just been slower coming to market given the existing backlog of reviews. 
Go deeper