India hit by "black fungus" infections as COVID death toll tops 300,000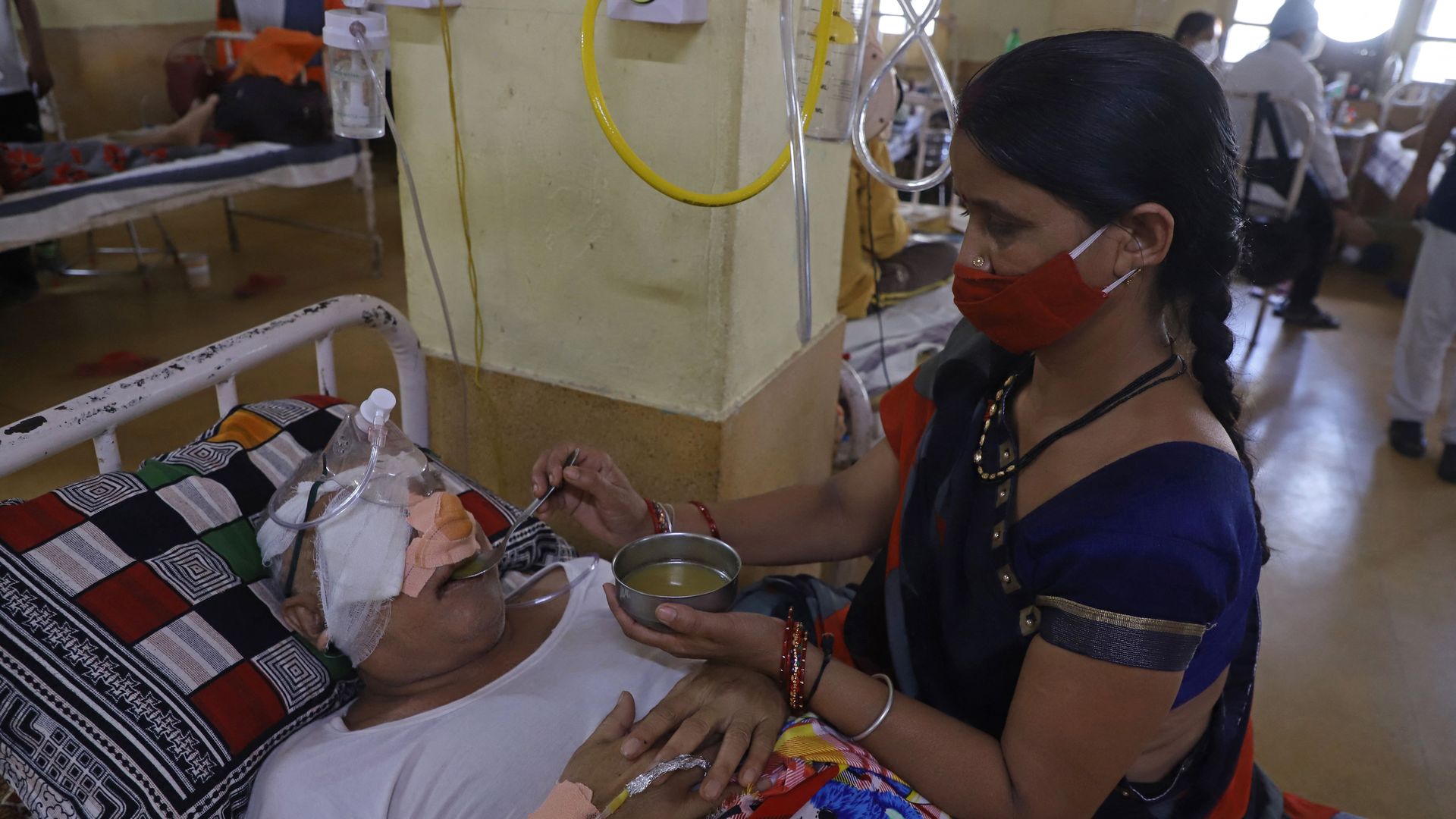 Health officials in India are scrambling to contain a potentially fatal fungal infection affecting people being treated for or who've recovered from COVID-19, as the official coronavirus death toll surpassed 300,000 on Monday.
Why it matters: Mucormycosis, the "black fungus" infection, is still quite rare, with some 9,000 cases as of Saturday, per NDTV. But Indian health services are overstretched treating COVID-19 patients, with oxygen and other supplies running out in many places amid sluggish vaccine deliveries, AP notes.
Mucormycosis has been declared an "epidemic" by health officials in four states, the Times of India reports.
The mucormycosis death toll has not been disclosed, but local media have reported that 250 people have lost their lives to the infection, according to AP.
The big picture: India's health ministry confirmed the coronavirus had killed 4,454 more people in the past 24 hours, taking the total COVID-19 death toll to 303,720 — the third-highest in the world after the U.S. (589,893 deaths) and Brazil (449,068 deaths), per Johns Hopkins.
The ministry reported 222,315 new COVID-19 cases, taking India's official total to almost 27 million since the pandemic began.
Scientists and local health workers say the actual numbers are much higher.
Go deeper