Cyclone Yaas to intensify in Bay of Bengal, strike India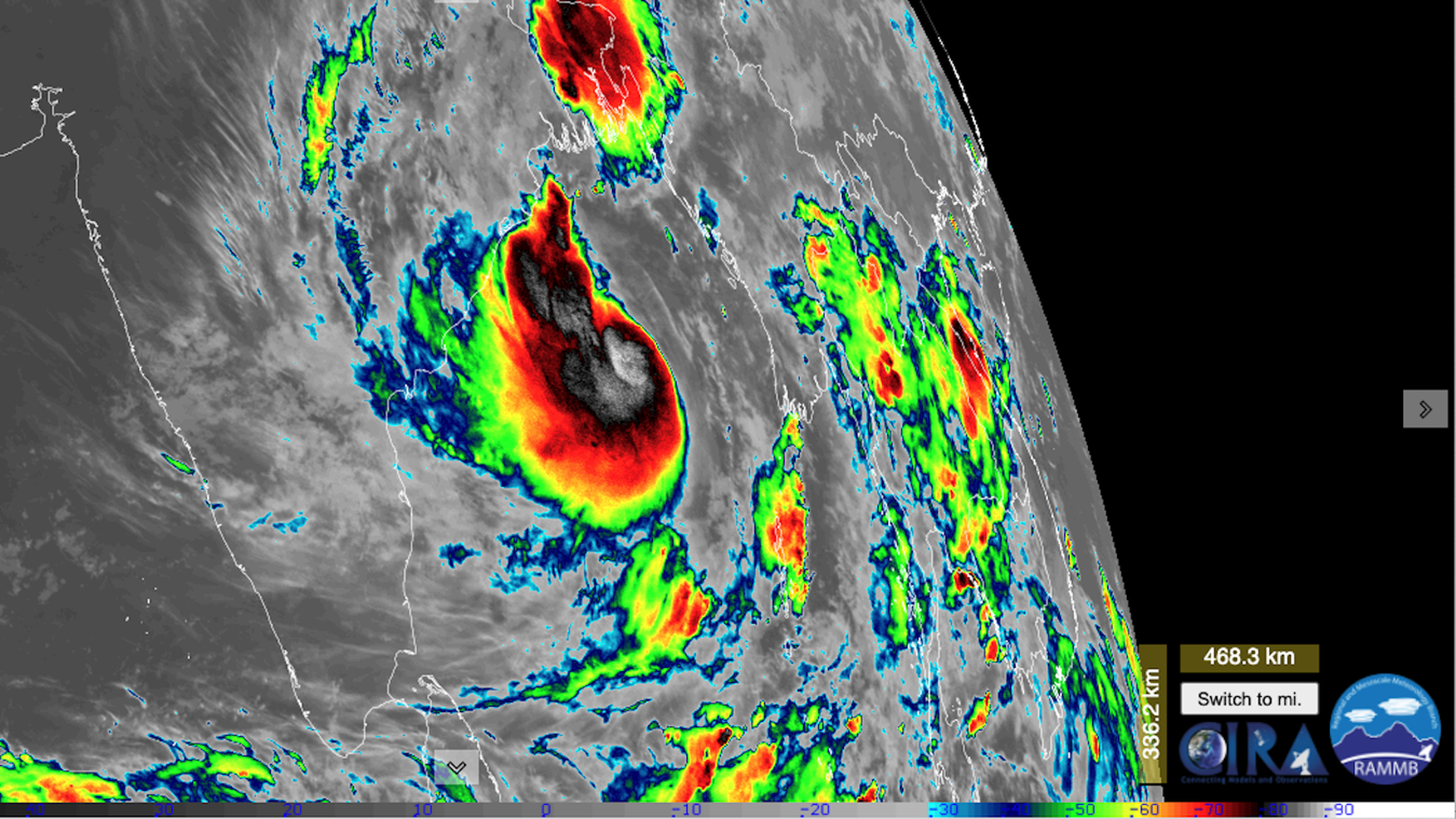 Tropical Cyclone Yaas formed in the Bay of Bengal Sunday night eastern time, and is poised to intensify -- perhaps at a rapid rate, as it swirls toward landfall in the Indian coastal state of Odisha on May 26.
The big picture: The storm, which may reach Category 2 or 3 intensity prior to landfall, threatens to cause more disruptions at the same time as India is reeling from a devastating surge in coronavirus cases.
Threat level: Historically, individual Bay of Bengal cyclones have killed tens of thousands, as the coastlines of India and Bangladesh in particular are extremely vulnerable to storm surge flooding.
However, gains have been made in storm preparation and evacuations in recent years, which has lowered the death toll from even the most powerful cyclones.
The details: The storm is in a favorable environment for intensification, with the only inhibiting factor so far being some dry air at mid-to-upper levels of the atmosphere,
The warm waters of the Bay of Bengal can help fuel explosive development of this type of storm, with the India Meteorological Department (IMD) warning that it is likely to make landfall Wednesday as a "Very Severe" cyclone.
The IMD has issued wind and rainfall warnings for portions of Odisha and West Bengal. In addition to the hazards that high winds and heavy rainfall post, storm surge flooding -- which is the wind-driven increase in water above normally dry land at the coast will be a major threat along and to the north of the storm center.
It's possible that some surge and heavy rainfall-related flooding will occur in Kolkata, which lies to the north of the storm's projected track.
What we're watching: The storm has under two days to spin over the waters of the Bay of Bengal before it crosses the coast, and the wild card is just how strong the storm will get during this time.
While some computer models are hinting that it may rapidly intensify into a much more dangerous weather system, it could hold at Category 1 intensity through landfall if it develops more slowly.
Go deeper