Pew: A third of large newspapers had layoffs in 2020 due to pandemic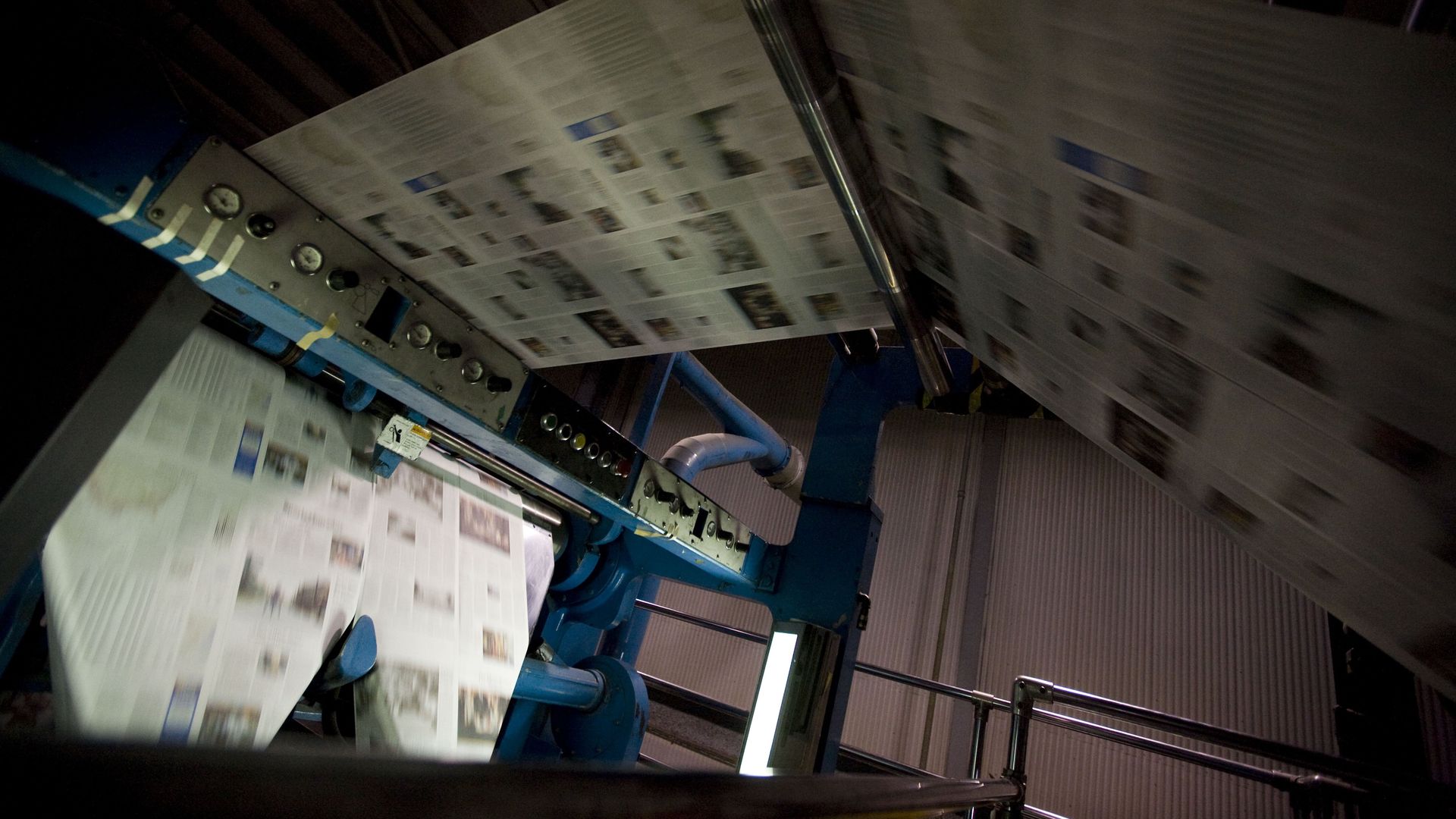 A third of large-circulation newspapers had to cut staff in 2020, according to a new study from the Pew Research Center.
Why it matters: The Pew study findings show how the coronavirus pandemic heavily impacted the media industry over the past year. The number of layoffs exceed those from 2019, when one quarter of large newspapers experienced layoffs.
"In the first 6 months of 2020, more than 11,000 newsroom jobs have been lost. That's nearly as many as were lost in all of 2009," Axios' Sara Fischer wrote last July.
Details: The study looked at 86 newspapers that had an average Sunday circulation of 50,000 or more, including The New York Times and The Washington Post. The Wall Street Journal was also examined since it is one of the largest newspapers in the U.S. despite not reporting its Sunday circulation.
In 2019 staff cuts were similar across newspapers of different sizes.
Pew found that in 2020 papers with a Sunday circulation of 250,000 or more were more likely to experience layoffs.

Pew suggested this difference could have been caused by federal pandemic aid relief:
"During the coronavirus pandemic, many small and medium-sized newspaper companies were able to apply for federal aid through the CARES Act, a federal coronavirus aid package designed to help small businesses pay employees and other expenses. However, due to rules surrounding this loan program, many local newspapers owned by larger companies such as Gannett or McClatchy were not eligible to apply."
1 in 10 newspapers publicly announced multiple layoffs for the year. Nearly half of the newspapers that reported staff cuts in 2020 reported others the year prior, "indicating that many of the same papers have been forced to implement layoffs multiple times in recent years," Pew writes.
The big picture: More than half of all media jobs lost in 2020 were in digital, print and broadcast newsrooms, per Fischer.
Go deeper