DHS expands Temporary Protected Status for Haitians in U.S.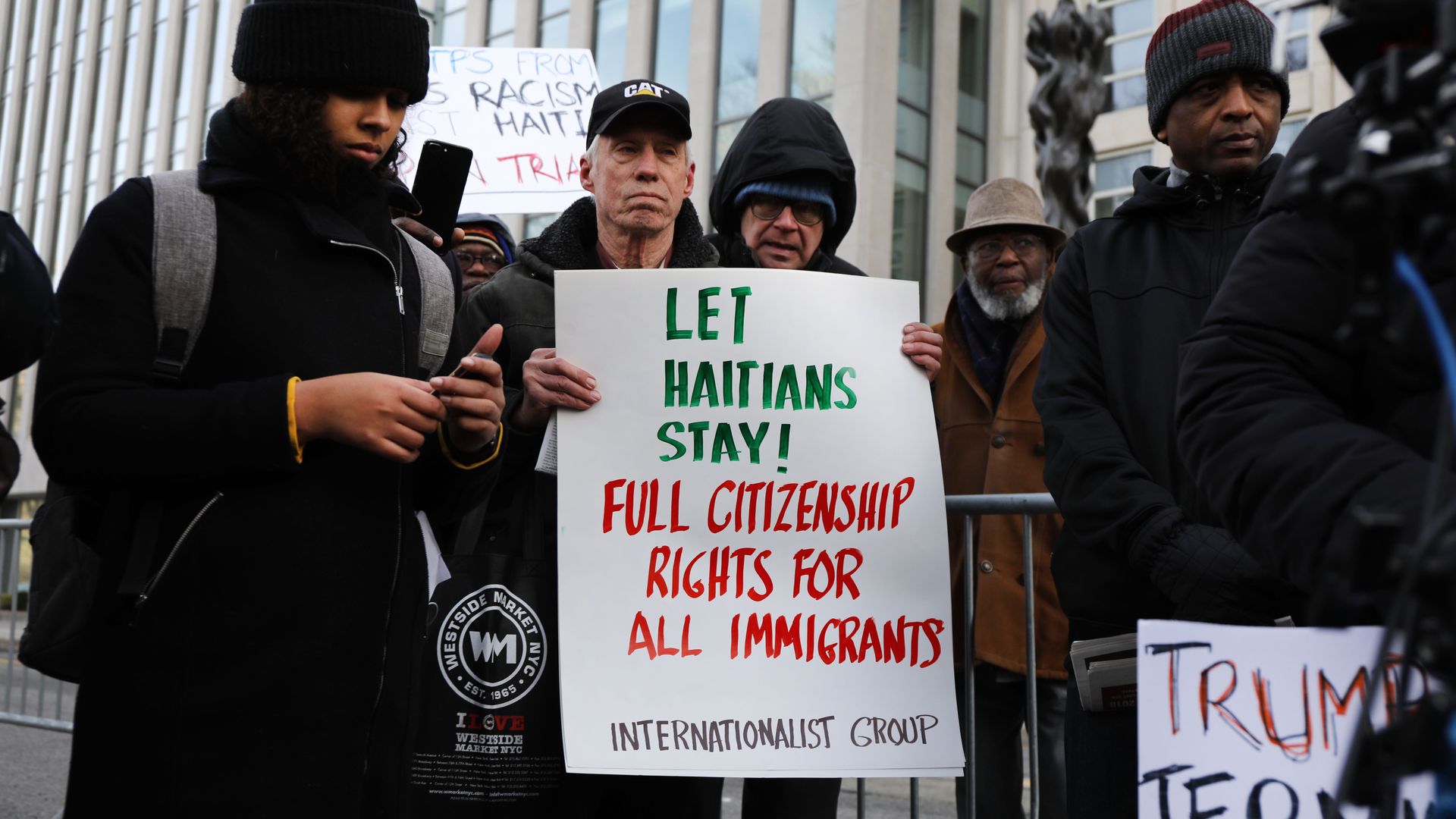 More than 100,000 Haitians living in the United States will have the chance to receive Temporary Protected Status under a new Biden administration directive announced on Saturday.
Why it matters: Haiti continues to experience political, social and economic unrest with COVID-19 cases on the rise and President Jovenel Moïse's ongoing refusal to step down.
Details: The TPS designation allows Haitians — or individuals without nationality who last resided in Haiti — in the U.S. as of May 21 to apply for the protective status, which will last for 18 months.
More than 50,000 Haitians already have the designation from an Obama administration decision after a 2010 earthquake devastated the small nation.
What they're saying: "Haiti is currently experiencing serious security concerns, social unrest, an increase in human rights abuses, crippling poverty, and lack of basic resources, which are exacerbated by the COVID-19 pandemic," Homeland Security Secretary Alejandro Mayorkas said in a statement on Saturday.
The Homeland Security Department thinks "persistent effects of the 2010 earthquake have also exacerbated the severity of the extraordinary and temporary conditions in Haiti currently," Mayorkas said.
The big picture: Though the Trump administration had attempted to end the Obama-era designation, there is some bipartisan support for expanding the protections.
Sens. Marco Rubio (R-Fla.) and Bob Menendez (D-N.J.) co-authored a letter sent to Mayorkas, calling for the continued designation for Haiti.
Go deeper