Biden says he won't allow DOJ to seize reporters' phone, email records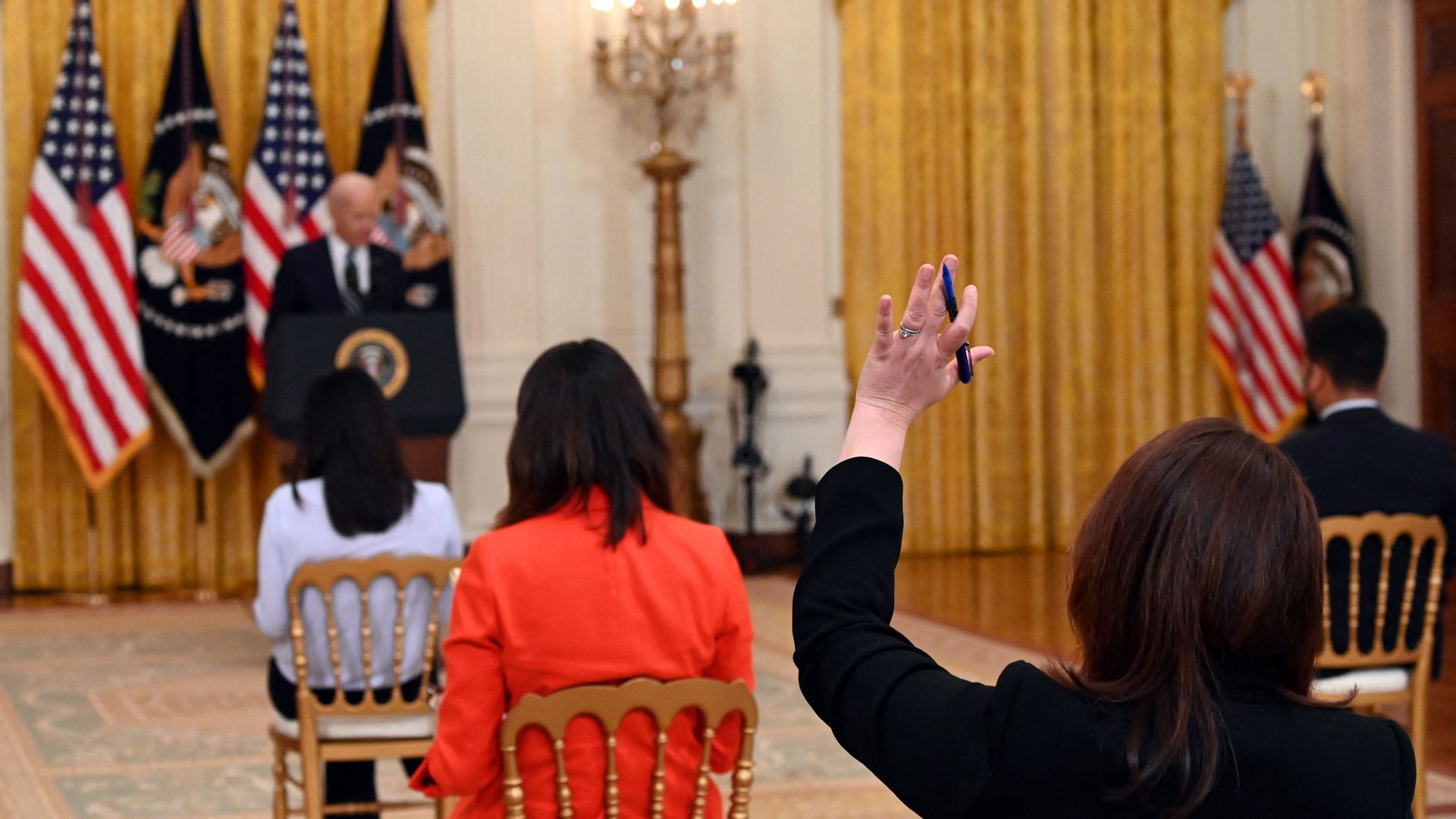 President Biden said Friday he won't allow the Justice Department to seize journalists' email or phone records, calling the practice "simply wrong."
Driving the news: Biden's comments come after the recent disclosures that the DOJ, under the Trump administration, secretly obtained the records of several journalists, including one at CNN and three at the Washington Post.
What he's saying: "Absolutely, positively, it's wrong. It's simply, simply wrong," Biden said Friday when asked about the practice.
"I won't let that happen," Biden added when a reporter specifically questioned whether he'd let his Justice Department seize journalists' records.
Yes, but: His comments appeared to contradict White House press secretary Jen Psaki, who suggested earlier Friday that the Justice Department would use the "Holder model," referring to Eric Holder, who was attorney general under former President Obama, AP noted.
While Holder updated guidelines for seizing records, including making it harder to subpoena reporters, he did not end the practice, according to AP.
"The Justice Department conveyed yesterday that they intend to meet with reporters to hear their concerns about recent notices, and they certainly intend to use the Holder model as their model, not the model of the last several years," Psaki said Friday. "But really, these decisions would be up to the Justice Department."
The White House on Friday did not immediately clarify if Biden's remarks would be part of any formal guidance.
The Justice Department did not immediately respond to Axios' request for comment.
Go deeper