Snapchat unveils its bid to dominate augmented reality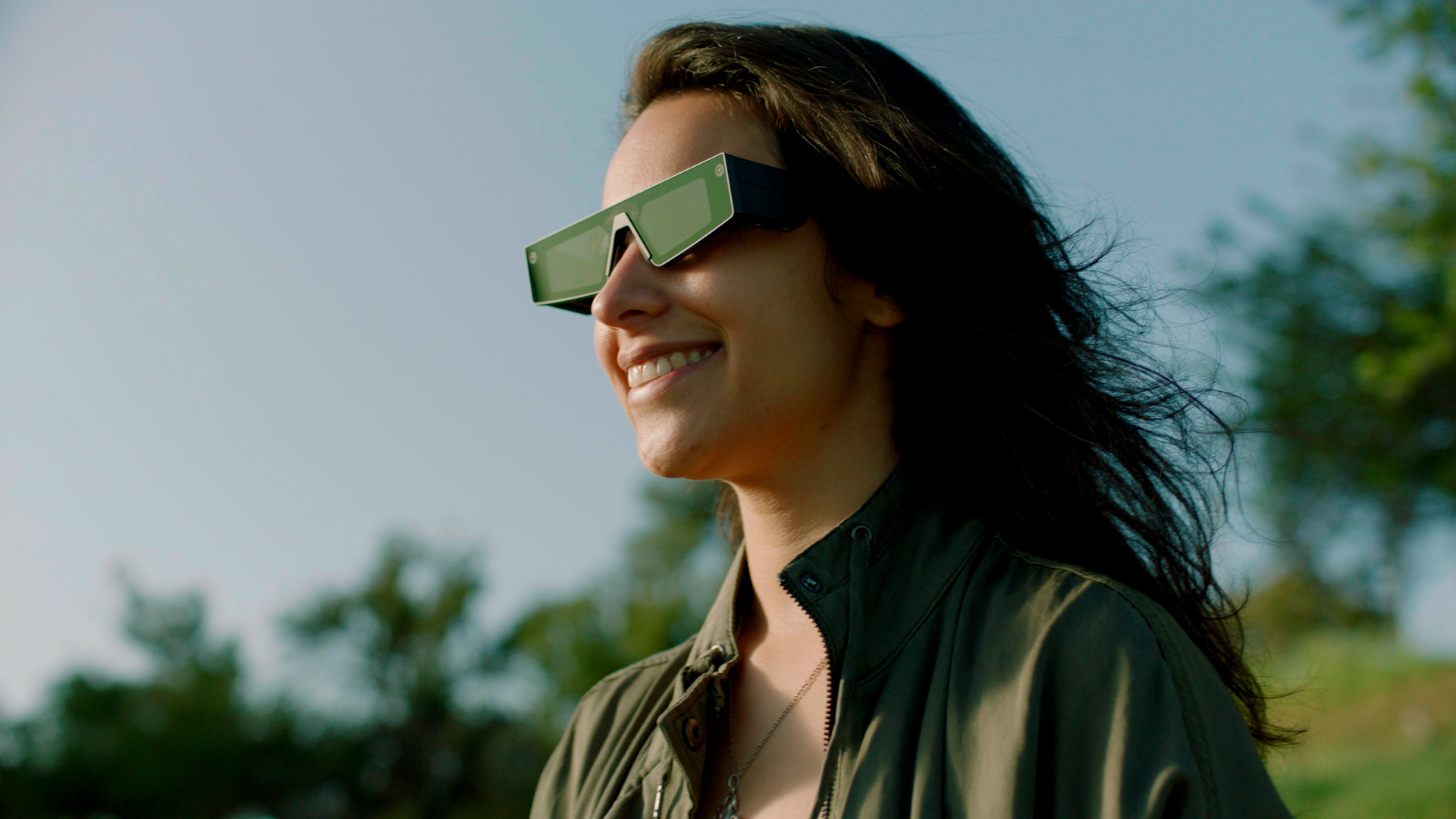 Snapchat on Thursday unveiled a new version of its 3D glasses called Spectacles, giving it a big boost in the race to deliver augmented reality (AR) devices to consumers.
Why it matters: In focusing narrowly on AR for the past five years, Snapchat has been able beat bigger rivals like Apple and Facebook to unveiling its AR glasses.
Driving the news: Snap's new Spectacles have four built-in microphones, two stereo speakers and built-in touchpad controls that make it easy to send pictures and videos using augmented reality to friends.
The glasses are fully integrated with Snapchat's Lens Studio, a desktop application designed for developers to build and distribute AR Lenses.
Creators can push their lenses to Spectacles for rapid testing, allowing other users to engage with them in real-time during development.
Yes, but: The Spectacles aren't for sale, yet. And with a battery life of just 30 minutes, they're not quite ready for mass market consumption either.
For now, they are only available to creators that want to make augmented reality filters with the glasses using Snapchat's Lens Studio developer tools. Creators can apply if they wish to try them out.
Snap won't say when the product will be widely available for consumers. It says its goal is to learn more by putting Spectacles into more users' hands.
The big picture: Snapchat debuted the new devices at its annual Snap Partner Summit, which was in itself a testament to the company's AR ambitions.
The entire presentation was done via AR, using giant LED screens that allowed speakers to present new products alongside a virtual meadow background.
Snapchat also debuted new products using AR, like a new shopping "portal" that allows users to try on products like glasses or watches in AR.
It also introduced new augmented reality "layers" that can be overlaid onto Snapchat's in-app map, allowing users to view restaurants and concert venues available nearby.
What's next: For now, most people will continue to engage with Snapchat's AR products through its "lenses" or 3D images and videos that are overlaid onto real-life pictures and videos.
Snap said Thursday nearly 2 million AR lenses have been created by Snapchat users using Snap's developer tools, and those lenses have been viewed more than 2 trillion times.
Go deeper