IOC VP says Tokyo Olympics will begin even under state of emergency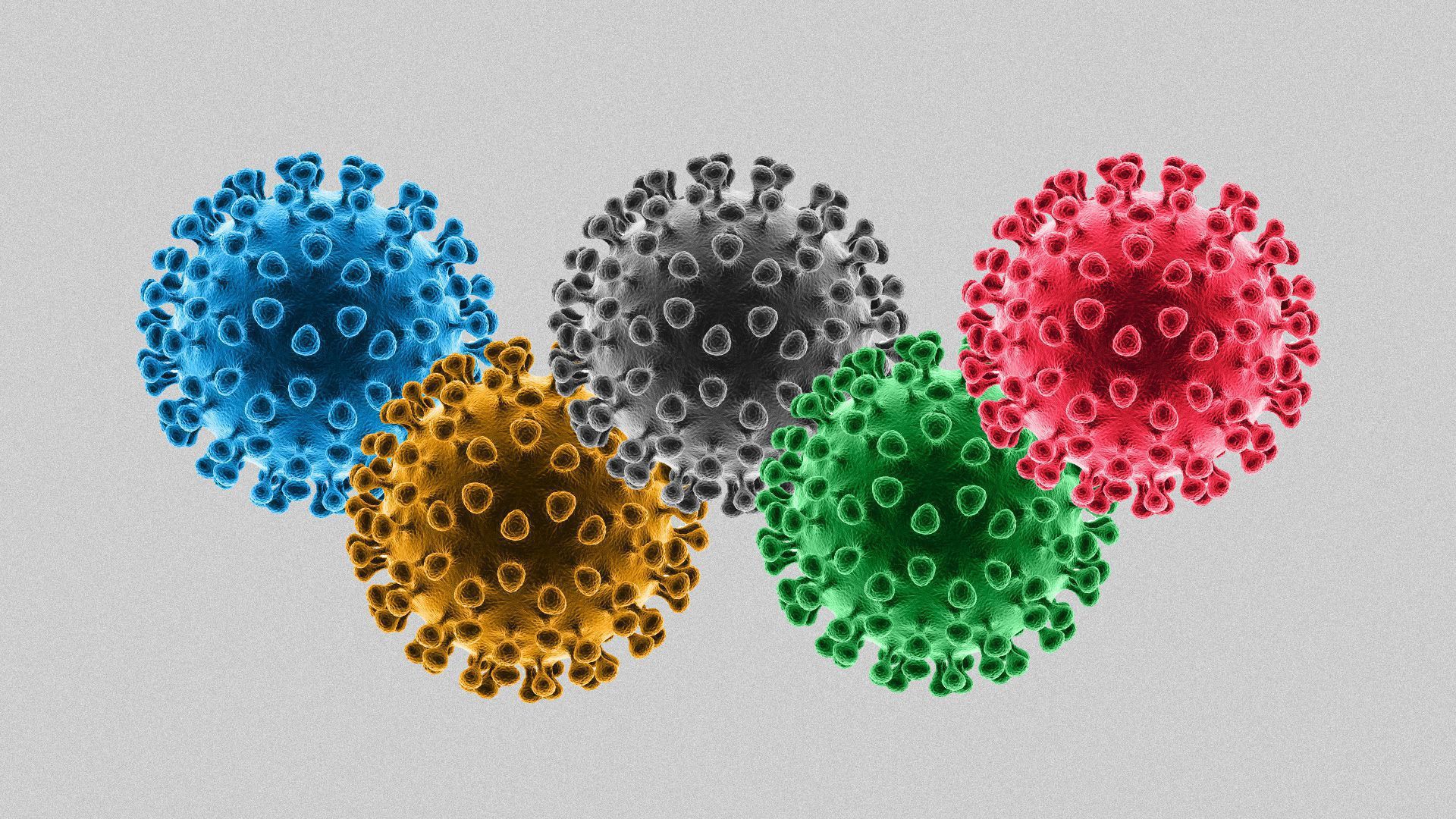 The Tokyo Olympics will begin in just over two months even if the city or other parts of Japan are under a COVID-19 state of emergency, International Olympic Committee Vice President John Coates said during a news conference Friday, according to AP.
Why it matters: The Games have already been postponed once, and Japan's latest coronavirus surge has pushed parts of the country's health system to a breaking point.
Context: The Tokyo Medical Practitioners Association — a group comprised of about 6,000 doctors — has called for the Games to be canceled due to the recent upsurge of cases in Japan, which has struggled with its vaccine rollout.
The group's main concern is that Japan's health system may not be able to accommodate the international teams' possible medical needs because it may have to respond to new cases.
What they're saying: "The advice we have from the WHO (World Health Organization) and all other scientific and medial advice that we have is that — all the measures we have outlined, all of those measures that we are undertaking are satisfactory and will ensure a safe and secure games in terms of health," Coates said, according to AP.
"And that's the case whether there is a state of emergency or not," he added.
"If it doesn't then our position is that we have to make sure that we get on with our job. And our job is to ensure these games are safe for all the participants and all the people of Japan."
The big picture: 40 towns that had registered to host athletes have abandoned those plans, and 59.7% of people in Japan think the Olympics should be canceled, according to a recent poll.
Japan's abnormally low vaccination rate likely stems from a cultural barrier that has slowed the process from the start, as well as a reliance on foreign supply of vaccines.
Go deeper: Japan's 11th hour COVID Olympics nightmare
Go deeper