Cook defends App Store, China policies as Epic vs. Apple wraps up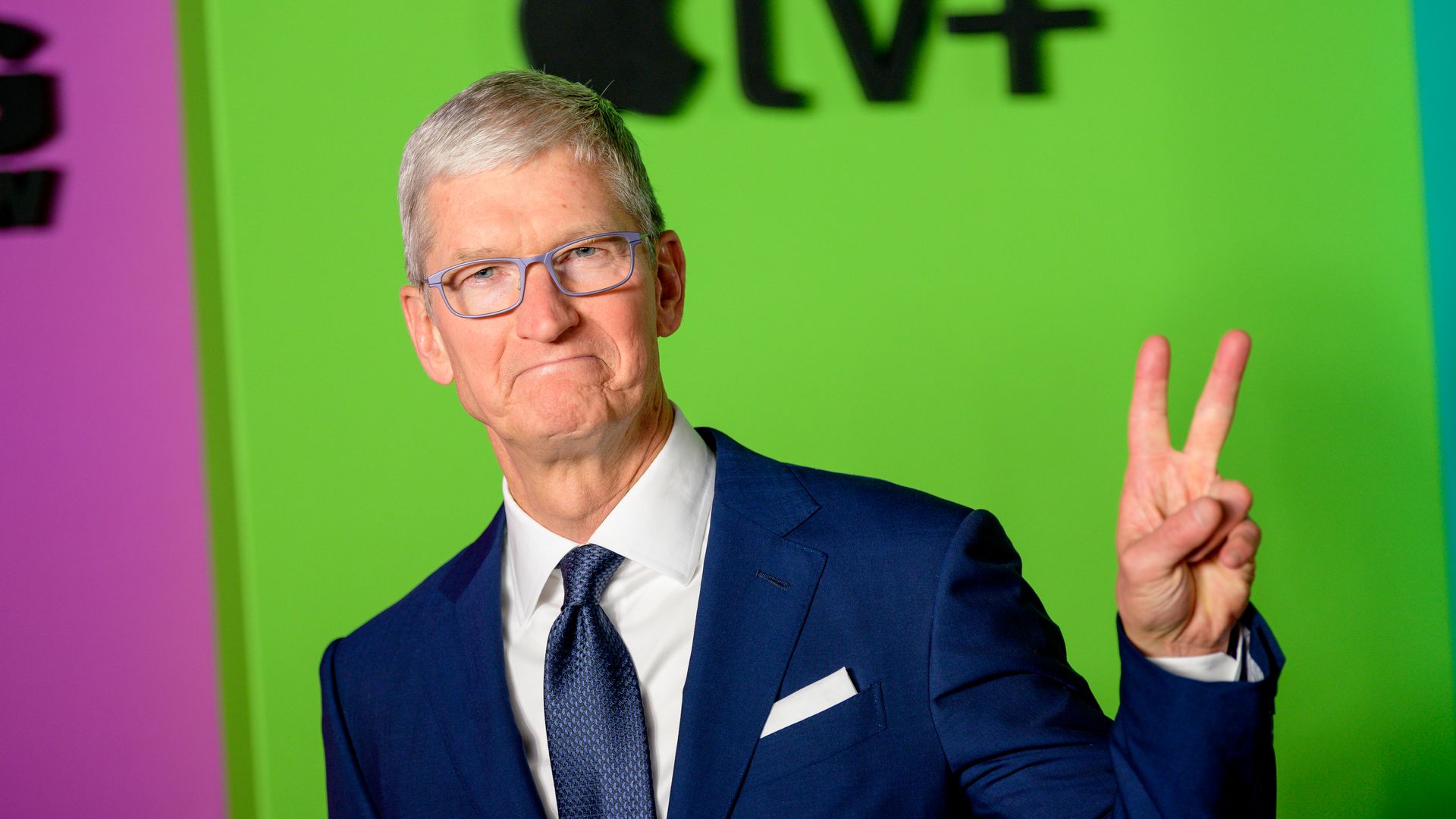 In his first testimony in a courtroom trial, Apple CEO Tim Cook calmly and methodically defended the App Store's business model and other policies that Fortnite maker Epic Games says violate antitrust law.
Between the lines: While Cook is the biggest name to testify at the 3-week trial, the verdict will likely hinge on which side's economic experts were most persuasive to Judge Yvonne Gonzalez Rogers — who will ultimately determine the relevant market and whether Apple has a monopoly that it abused.
Driving the news: Cook took the stand for several hours beginning Friday morning, aiming to justify the "walled garden" approach Apple has taken with its App Store.
Cook also testified that he believes the App Store is profitable but insisted that Apple has never fully allocated related R&D costs so he can't say how profitable. Epic's witnesses have asserted that the App Store's profit margins could be on the order of 70 percent to 80 percent.
On cross-examination, Cook was forced to defend some of Apple's most controversial moves on privacy, including its operations in China, where its cloud services are run by a business tied to the Chinese government.
Of note: Epic is seeking to force Apple to allow third-party app stores as well as alternative payment options to the App Store's in-app payments mechanism.
After both sides finished their questions, the judge pressed Cook on what the harm would be for Apple to offer more choice in payment systems.
Cook said that Apple would have to monetize its intellectual property in other ways. The judge then added that games seem to produce a disproportionate share of App Store revenue while other app developers pay little or nothing.
One of the most revealing moments Friday came before Cook's testimony, as the judge expressed some skepticism over the 30% commission structure that has become pervasive on many app stores.
The big picture: As we've reported, much of the case hangs on how the judge decides to define the market at issue.
Epic argues that Apple has a monopoly on the iOS App Store and is illegally insisting developers use only its in-app payment mechanism. Apple argues that the App Store should be seen as just one of many places users can access games, along with the Xbox, Nintendo Switch, Sony PlayStation and more.
What's next: Closing arguments are slated for Monday, though in this case observes are expecting a more free-flowing debate involving the judge and the parties, rather than the familiar prospect of dueling prepared statements.
A ruling could take weeks or months.
Go deeper: Epic's long game against Apple
Go deeper