GOP open to boosting IRS collections for infrastructure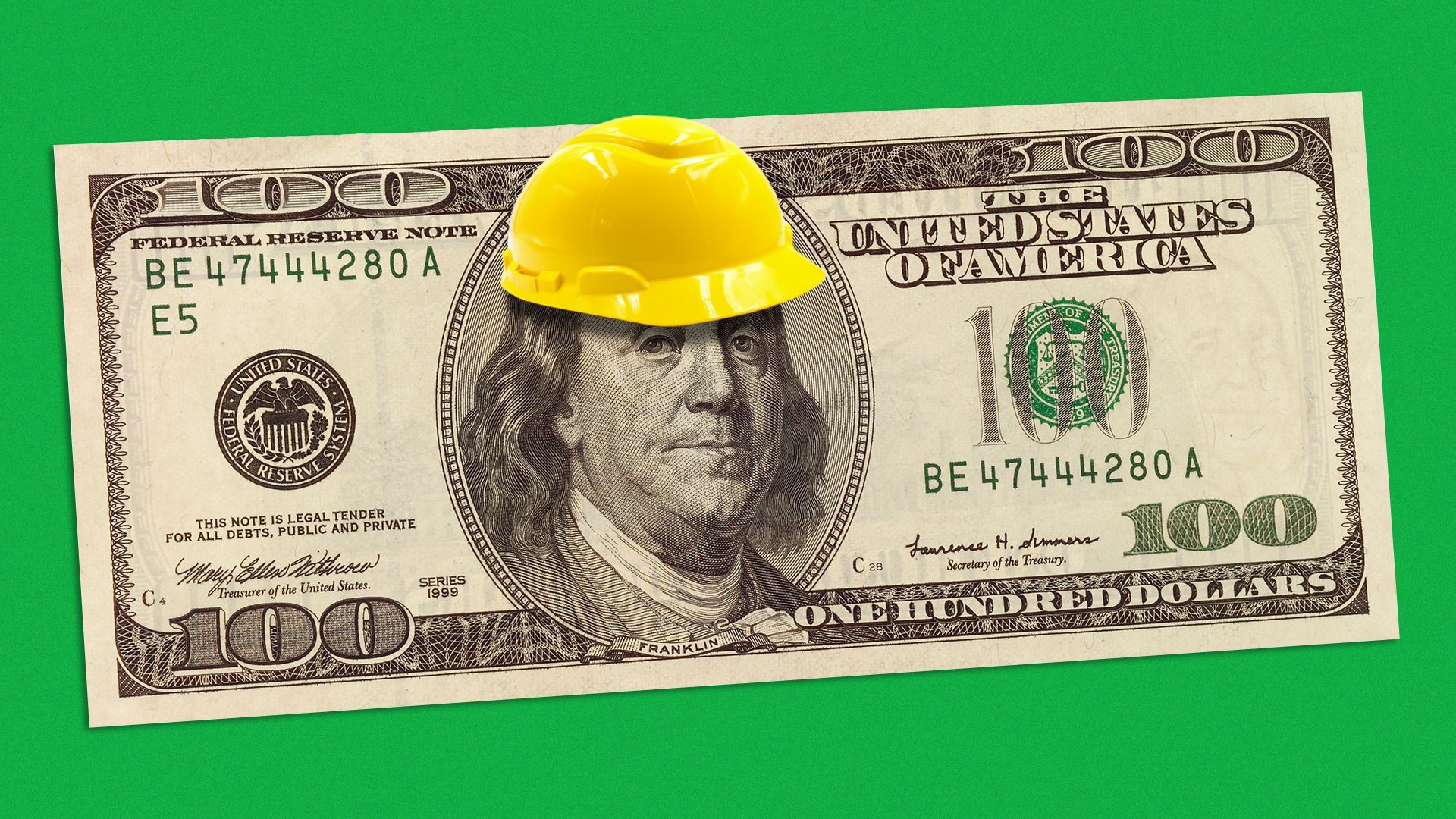 Key Senate Republicans are open to paying for a potential bipartisan infrastructure package with one of President Biden's proposals: increased IRS funding to boost tax enforcement and collections.
Why it matters: By inching toward an agreement about how to pay for a portion of a potential $800 billion, "hard" infrastructure package, centrist Republicans are creating an avenue for a deal.
"Regular taxpayers can't stand it when somebody is not paying their fair share," Sen. Shelley Moore Capito (R-W.Va.), who's leading negotiations with the White House, told Axios.
"Providing IRS with more resources so that people who were evading taxes that they owe is a good idea," said Sen. Susan Collins (R-Maine). "It is a possible pay-for."
Driving the news: After meeting with administration officials Tuesday, Capito said Wednesday the prospects of a bipartisan deal are greater than 50%.
She expects a White House counteroffer on Thursday or Friday.
"We put a lot of things on the table," she said.
The big picture: When the White House unveiled its proposal to invest $80 billion in the IRS, it claimed that would raise $700 billion over 10 years.
Aides attached it to the president's secondary, $1.8 trillion American Families Plan, not his original, $2.3 trillion American Jobs Plan.
After Republicans balked at paying for any infrastructure projects by raising the corporate tax rate, as Biden initially proposed, administration officials indicated the tax enforcement revenue could be used instead to pay for traditional infrastructure projects.
"You need equity in the tax code, and the fact that you got a lot of people either not paying their taxes, or making a pile of money, doesn't speak of equity — so I'm for it," Sen. Jon Tester (D-Mt.) said.
A conservative anti-tax group is zeroing in on Biden's IRS tax proposal as a means to sink his tax-and-spend infrastructure package, preying on the fears of small-business owners.
Between the lines: Republicans and the White House still disagree about how much revenue tax enforcement would actually raise.
Progressive economists say the number may be closer to $1 trillion, but that figure has been met with skepticism from both parties.
"I don't think anybody really thinks that's a true number," Capito said.
The bottom line: More money for the IRS isn't a silver bullet for figuring out how to pay for new roads, bridges and waterways. And the numbers have to add up.
"You shouldn't put a stretch number on it," Sen. Tim Kaine (D-Va.) told Axios. "You should try to be realistically conservative on the amount."
Go deeper