Policing task force calls for national training standards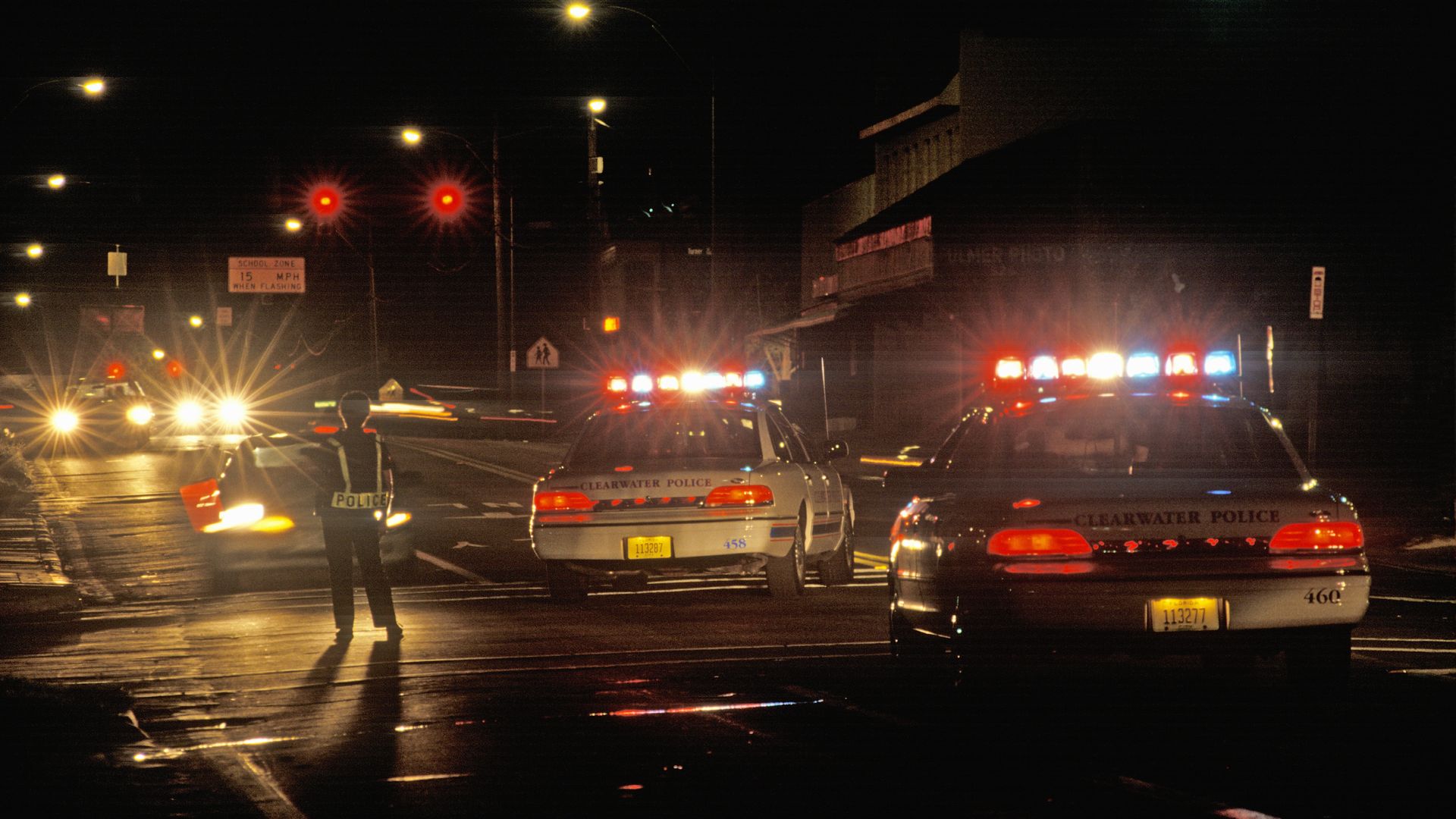 The federal government should develop national standards for training police officers, with a greater emphasis on teaching officers how to de-escalate conflicts rather than just how to use force, a police reform task force says in a new report Thursday.
Why it matters: The recommendation by the Council on Criminal Justice Task Force on Policing, a group of law enforcement and civil rights leaders formed last year, adds weight to the suggestions by other training experts that national standards would help reduce the inconsistency across the country.
"Despite its importance, training varies widely in content, duration, and delivery among the 18,000 law enforcement agencies across the country," and much of it "focuses on a militaristic warrior mode ... rather than trust building and problem solving," the report states.
By contrast, de-escalation training "shows officers how to defuse situations before force becomes necessary and equips them with tools to evaluate and respond to difficult, volatile, and potentially combative circumstances in real time."
The report also recommends that police departments adopt "duty-to-intervene" policies requiring officers to step in when they see a colleague using excessive force.
That responsibility to prevent fellow officers from violent misconduct, rather than staying silent out of loyalty, is also the subject of newer training initiatives including one offered by Georgetown Law's Innovative Policing Program.
Other recommendations:
Set up a federal decertification registry so officers who have engaged in misconduct at one police department can't just move to another one.
Encourage "trauma-informed policing," in which officers become more aware of trauma in the community they serve — like mental health problems and community violence — and pay more attention to their own exposure to trauma so they don't become violent themselves.
Collect more data on police actions and their results, and make it more widely available to the public.
Another report by the group found that offloading some police functions to other responders — like "mobile crisis teams," which send mental health professionals who are trained to deal with mental health crises — have some potential to reduce police shootings.
But it also found that there's not a lot of research to show how effective they are, and that mental health calls take up only a small percentage of officers' time.
Traffic stops, by contrast, take 18% of officers' time and "could potentially be handled by unarmed officials," per the report.
Go deeper: The slow moves to improve police training
Go deeper