Lithuanian parliament becomes latest to recognize Uyghur genocide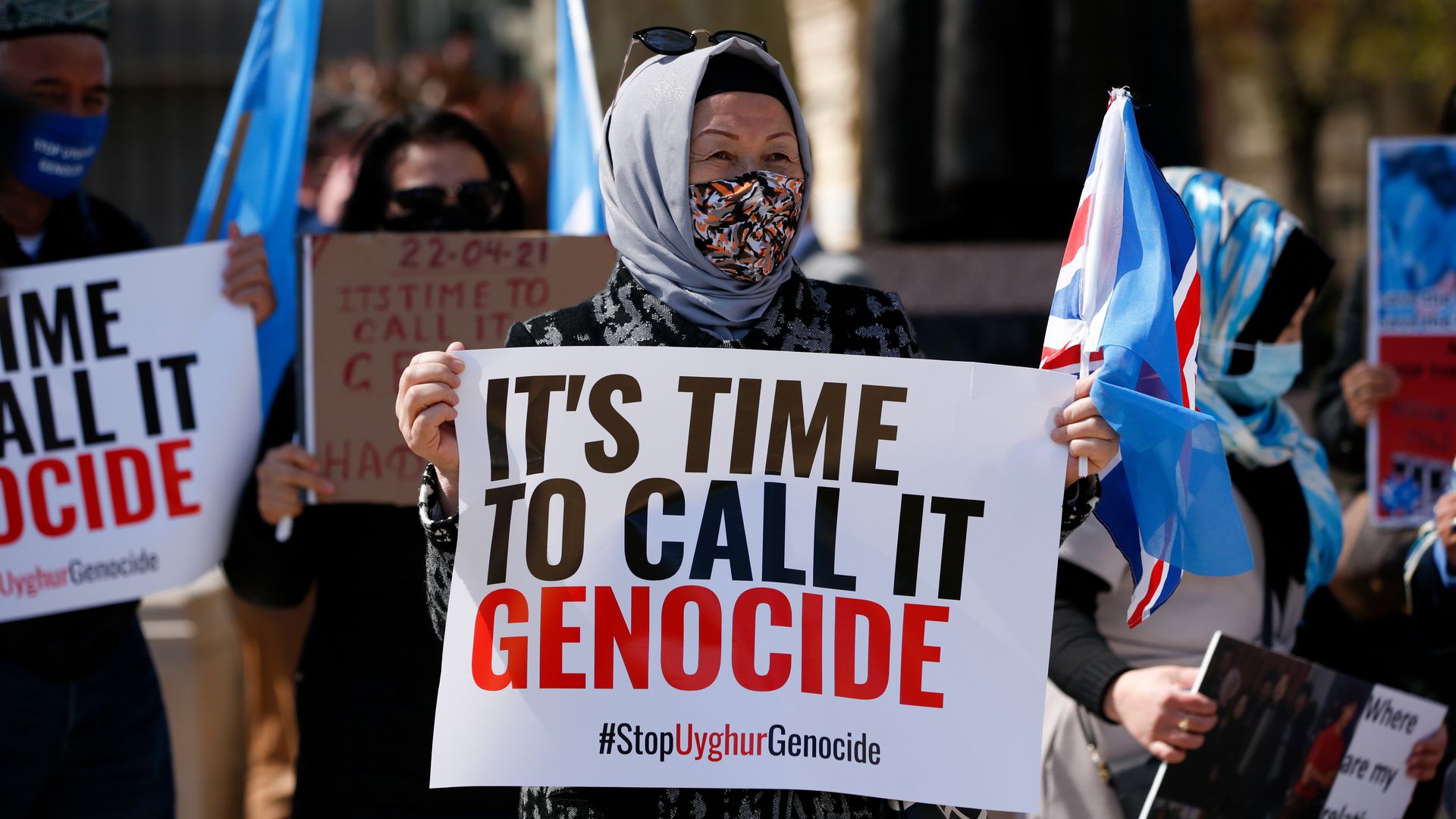 Lithuania's parliament passed a resolution on Thursday recognizing China's repression of Uyghur Muslims as genocide, joining the U.S. government and the parliaments of the United Kingdom, Canada and the Netherlands in doing so.
Why it matters: China's campaign of mass detention, surveillance, forced sterilization and forced labor against ethnic minorities in Xinjiang has drawn international condemnation from human rights groups.
The big picture: While many Western governments have spoken out against China's human rights abuses, the U.S. is the only government to take the step of labeling the campaign against the Uyghurs as a genocide.
The Inter-Parliamentary Alliance on China has helped lead the effort among backbench lawmakers to hold Beijing accountable for its abuses, including through resolutions condemning its repression in Xinjiang, Hong Kong and Tibet.
Lithuania is one of several former Soviet states that have advocated for a harder line against Russia, China and other authoritarian governments.
In addition to recognizing the Uyghur genocide, Thursday's resolution also called on China to revoke its draconian national security law in Hong Kong.
What they're saying: "We support democracy, as we will never forget the cruel lesson of living under occupation by a Communist regime for 50 years," said Dovile Sakaliene, a Lithuanian lawmaker and IPAC co-chair who sponsored the resolution.
Go deeper: Axios interviewed Lithuania's deputy foreign minister on the country's "realistic" approach to China
Go deeper