The Jan. 6 commission's Senate graveyard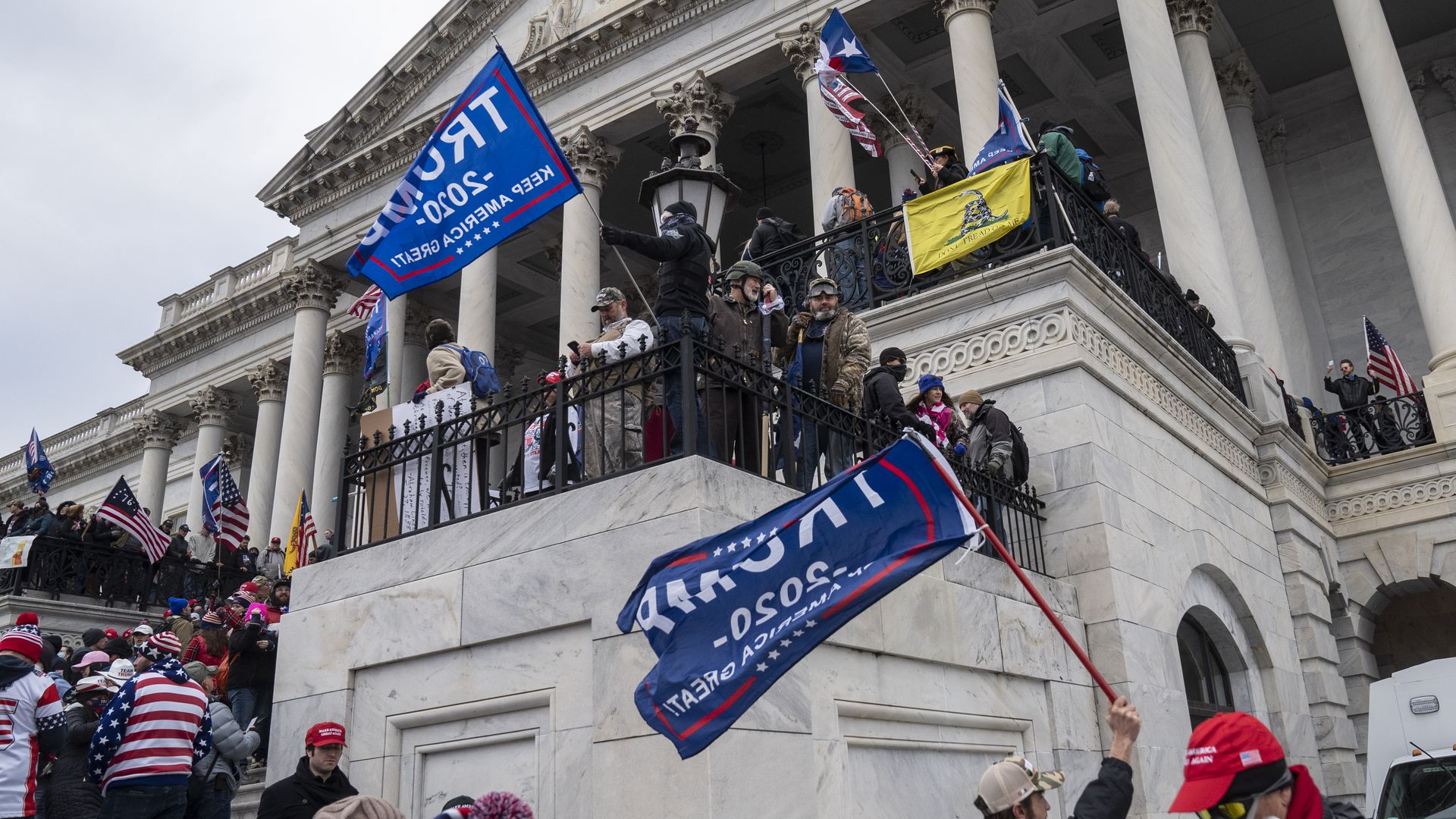 The House vote on Wednesday to approve a Jan. 6 commission is a sugar high about to confront the reality of a Senate comedown.
What we're hearing: Axios spoke with a series of Republican senators and as of now, it's hard to see a plausible pathway to getting the necessary 10 GOP votes in the Senate to approve a panel. This, despite 35 Republican votes in favor in the House.
Most Senate Republicans embraced the cover Minority Leader Mitch McConnell (R-Ky.) gave them early Wednesday during floor remarks.
He laid out the reasons why he opposes the bill, and members of his caucus adopted the talking points the rest of the day.
This is true even among some of the Republicans who voted to impeach former President Trump following the Jan. 6 insurrection — such as Sen. Richard Burr (R-N.C.).
Others, like Sens. Susan Collins (R-Maine), Ben Sasse (R-Neb.), Pat Toomey (R-Penn.) and Mitt Romney (R-Utah) — all of whom also voted to convict Trump — are withholding judgment on a commission.
The main public argument against one: It would be duplicative of and distracting to other ongoing investigations being conducted by the FBI, Justice Department and congressional oversight committees.
Others say it will take too long to set it up, and an investigation will spill into 2022 — an election year.
A private argument is that it's going to be a political mess for the GOP and could jeopardize Senate seats next year.
Of course, this could all change, especially given the House support of the bill.
Just 41 GOP senators — the minimum needed to block approval — could force adjustments making it more palatable for them.
What the senators who voted to impeach Trump are saying:
Burr, who is retiring in 2023, told Axios he's against the commission. He "always believed that investigations were better focused within the committees of jurisdiction."
Sasse told Politico he's "reserving judgment," on how he'll vote but added: "A lot of the jabbering in the House — for and against this thing — seems like thinly veiled midterm strategy."
Collins told reporters she would support a commission but thinks the House bill needs changes, such as ensuring both parties can hire commission staff, and a pledge to wrap up the investigation by the end of this year.
Romney said, "I'll look at the legislation and decide whether it's adequate and truly bipartisan. But I do support the object of the commission."
The bottom line: "I think the concern a lot of our members have is that it's just going to end up being used politically — politically weaponized — and that they'll try and drag it out to next year, so they can use it in election year," Senate GOP Whip John Thune (R-S.D.) told Axios.
Go deeper