Resident Evil Village actress talks "iconic" Lady Dimitrescu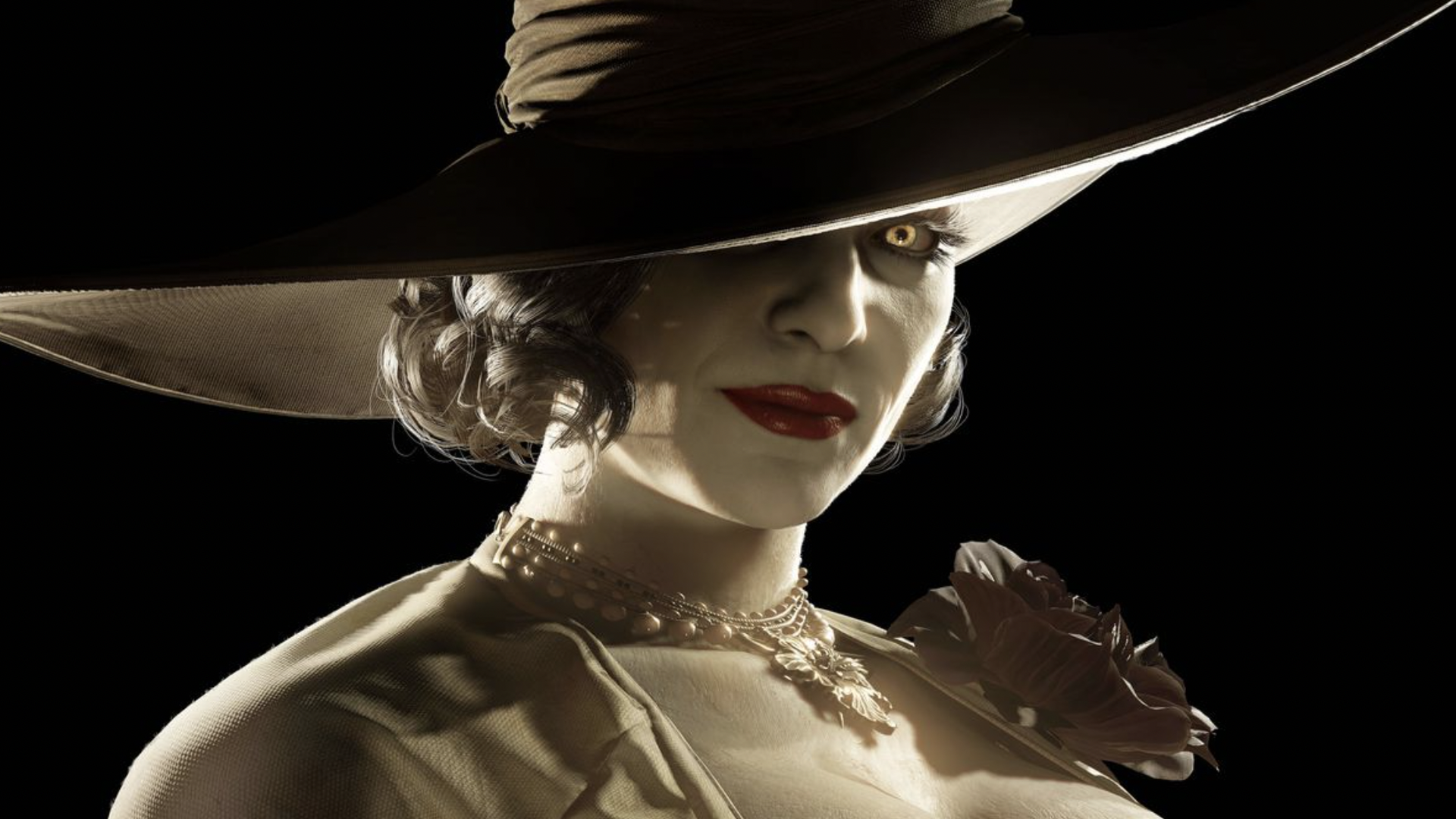 Maggie Robertson is the actress behind Resident Evil Village's villain Lady Dimitrescu — a breakout role in which she's gotten to show off her desk throwing skills and ability to act under a brim hat.
Driving the news: Lady Dimitrescu became an instant fan favorite, in large part because of her impressive stature. Her height (9'6") was an instant topic of interest across news sites and fan blogs alike; even iconic game director Ikumi Nakamura was susceptible to her charms.
Asked why the character found an instant and powerful fandom, Robertson had a simple answer: "She's an icon."
Robertson is both the voice of Lady D and the motion capture artist behind her elegant, yet very deadly movements. "I wanted to make sure she was graceful but still carries power and weight behind her movements," Robertson toldAxios. "And also she's a very big person. And when you are, I imagine, 9-foot-6, you're carrying so much more weight around with you. So your body is going to reflect that."
"My biggest thing was [throwing] a desk, which was so fun. Oh my God. That was a bucket list item. Throw a chair. Throw a desk. So I got to cross that off."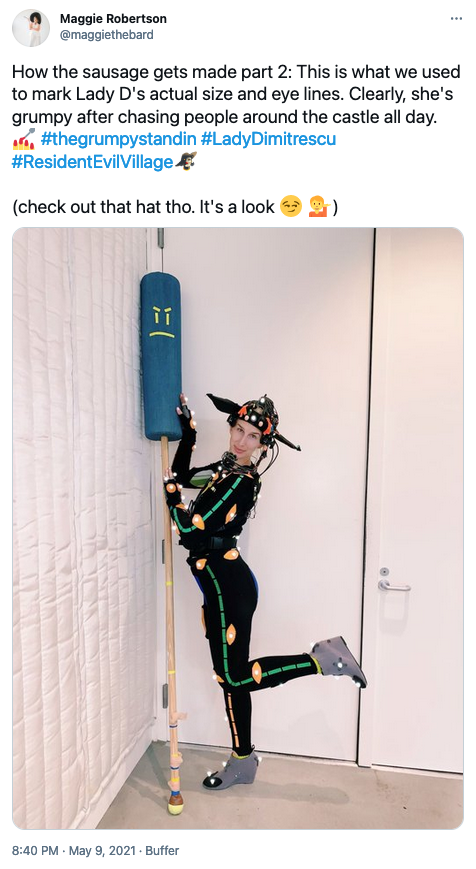 Between the lines: To capture movements with the proper perspective, Capcom used a few tricks — including marking Lady D's actual height with a grumpy-faced stick. That impacted how the actors interacted with each other in person.
"If you're another actor in the scene, you know where to look in order to create the correct angle," Robertson says of the height marker. "If you're looking up at Lady D, they wouldn't be looking me directly in the eye. They would be looking up at the stick and I would be looking down at the floor or like hip height area."
That meant that the actors typically weren't making a lot of eye contact. "It was kind of bizarre," she says. "When you're acting in a scene with someone and you're not actually looking at each other, but you're communicating and having dialog as if you're talking back and forth."
But the prop existed on its own, allowing Robertson to act freely. "I was too busy holding my cigarette and looking fabulous and sitting on chairs and throwing desks."
In casting Lady Dimitrescu, Capcom sought out a tall actress. "I believe it's helpful for scaling for them," she said.
For Robertson, it was a chance to finally embrace her height. "For many, many years I would round down and be like, no, no, no, I'm five eleven. I am five eleven. But recently I'm just kind of been like, OK, f*ck it, I'm six feet tall."
Robertson didn't realize she was in a Resident Evil game until after she'd landed the role. "I went home after the table read and I furiously researched, trying to put together context clues like — what freaking game am I in?" she told Axios.
She got her breakthrough lines where Lady Dimitrescu says names, specifically Ethan Winters, Resident Evil Village's lead.
Robertson says she's been pleasantly surprised by the positive fan reaction.
"The fans are honestly my favorite part of all of this so far, which is why you see me retweeting fan art and cosplays. I love seeing all of the creativity in the way that this character is inspiring people."
"This character will be with me for the rest of my life, this game. And that is so wild and surreal and it's such an immense honor and privilege to have been a part of this game."
Go deeper