Fauci says people are "misinterpreting" the new CDC mask guidance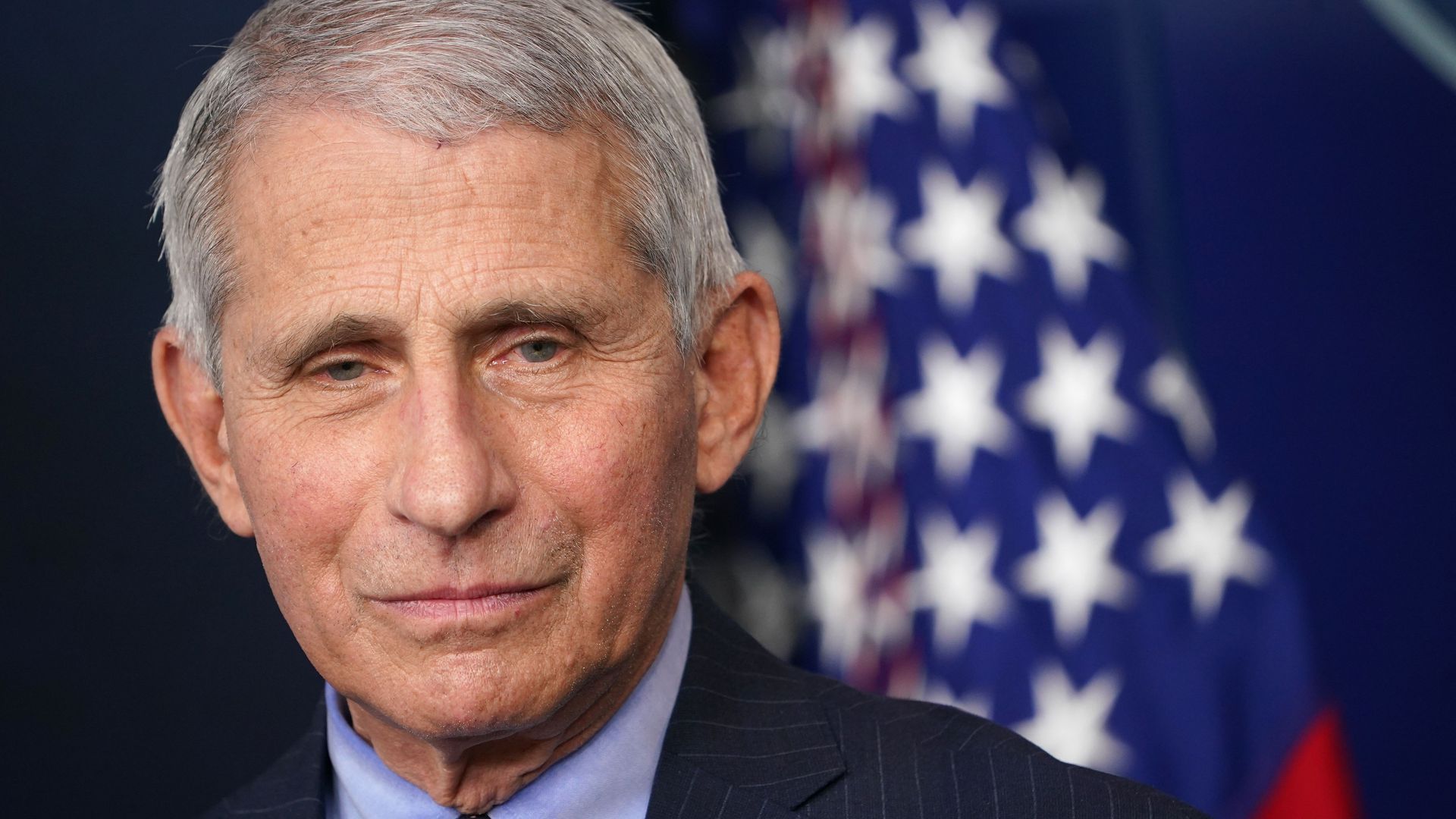 Dr. Anthony Fauci told me for an Axios virtual event airing later today that many Americans are "misinterpreting" the CDC's new mask guidance, which lets vaccinated individuals forego masks indoors.
What he's saying: "I think people are misinterpreting, thinking that this is a removal of a mask mandate for everyone. It's not," Fauci told me. "It's an assurance to those who are vaccinated that they can feel safe, be they outdoors or indoors."
"It's not their fault," Fauci added. "People either read them quickly, or listen and hear half of it. They are feeling that we're saying: 'You don't need the mask anymore.' That's not what the CDC said. They said: If you are vaccinated, you can feel safe — that you will not get infected either outdoors or indoors. It did not explicitly say that unvaccinated people should abandon their masks."
The big picture: The guidance was met with celebration and consternation. Some public-health experts worry that confusion could endanger unvaccinated people, Axios health care editor Tina Reed writes.
Fauci said Americans will likely need a COVID vaccine booster: "I think we will almost certainly require a booster sometime within a year or so, after getting the primary [shot], because the durability of protection against coronaviruses is generally not lifelong."
He also said we should expect to keep wearing masks on airplanes for some time — but hopefully months, not years.
💻 At 12:30 p.m. ET on Wednesday, hear more of my conversation with Dr. Fauci, plus Caitlin Owens talks with Pfizer chairman and CEO Albert Bourla.
Go deeper