Big Tech wants to talk about products again after a year of criticism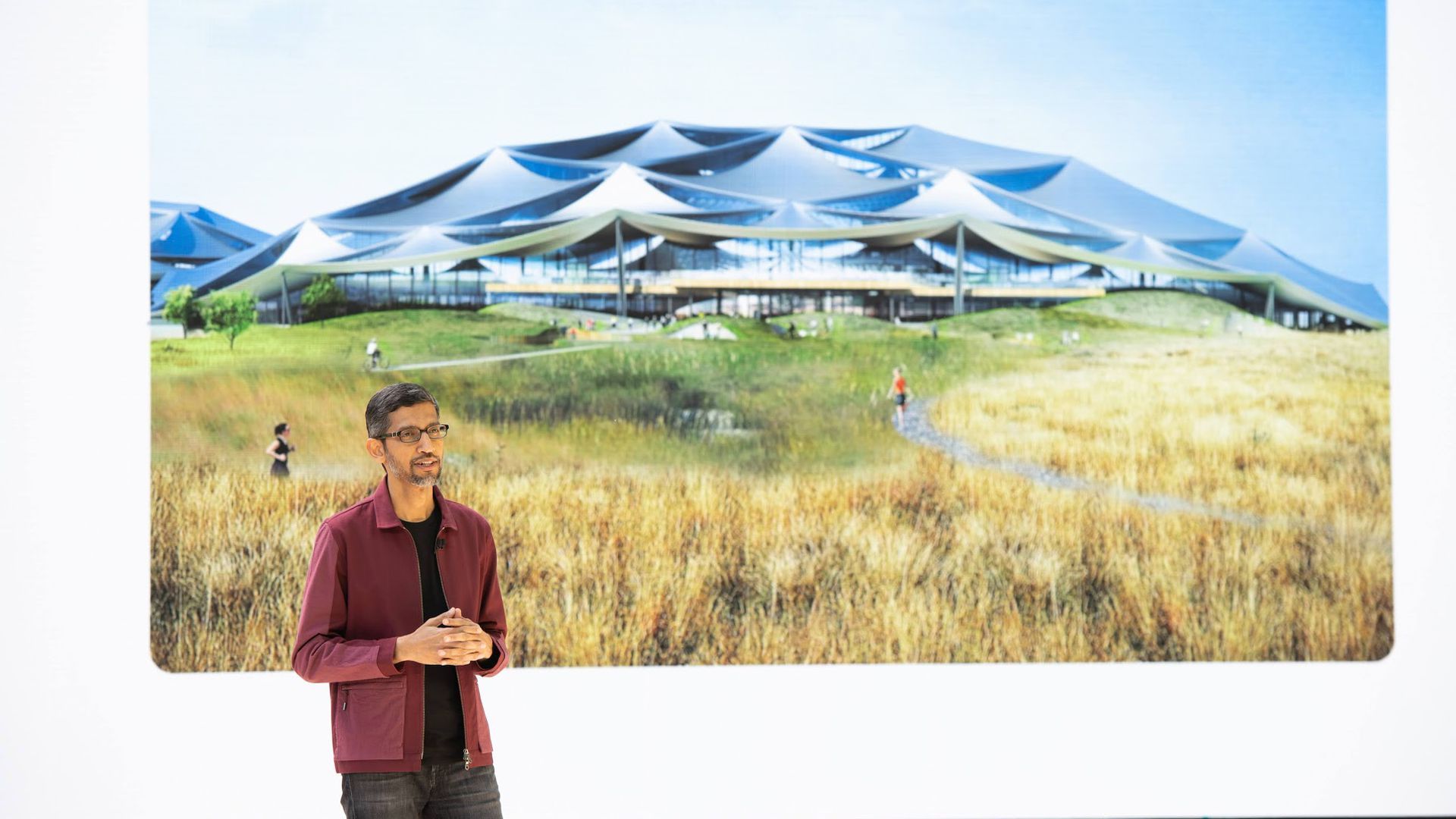 If you tuned into to Google's two-hour I/O keynote on Tuesday, you heard about a whole slew of new products, features and technologies under development. You also heard the sound of Big Tech trying to turn the page after a year dominated by criticisms, hearings and investigations.
Why it matters: Innovation is tech's unifying tenet, and conferences like I/O give the industry giants a chance to put their best foot forward, highlighting areas where technology can do things that people alone can't.
Driving the news: Google managed to capture the imagination several times during its long keynote, including with a demo of a lifelike full-size video conferencing station that lets people chat remotely while feeling as if they are face to face.
Also mixed in among the many announcements at I/O (see below) was a new medical app that can help diagnose diseases of the skin, nails and hair. Google also talked up its efforts to move its offices and data centers exclusively to clean energy.
The big picture: Many tech companies scaled back or scrapped last year's developer conferences. Big industry events were also canceled, with most tech companies just trying to get products out the door amid a distributed workforce and significant supply chain challenges.
At the same time, the regulatory environment around the world grew more aggressive toward Big Tech, with a investigations launched against multiple companies in the U.S., Europe and beyond.
The hunger to get back to talking about products goes beyond Google.
Earlier this month, the Information reported that Facebook CEO Mark Zuckerberg has decided to shift this year from defending the company's misinformation and privacy policies to talking up its new products.
Between the lines: The companies can't totally change the conversation. But highlighting the positive could buttress their images in the court of public opinion, which often takes a more favorable view of tech than those in D.C. and other political centers of power.
What's next: Apple holds its big developer conference, known as WWDC, June 7–11.
Go deeper