Biden irks Israel by weighing in on violence between Jews and Arabs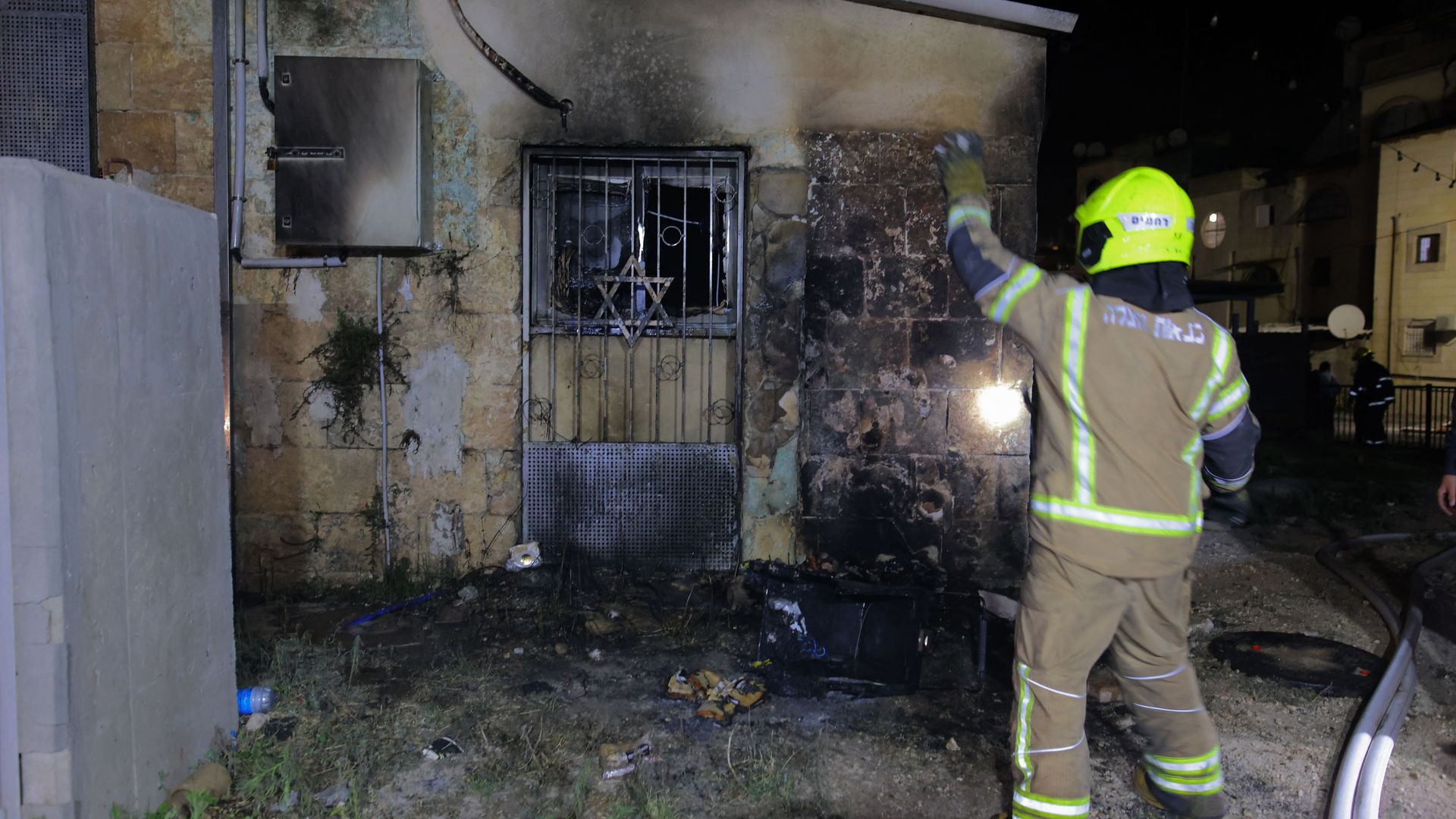 The Biden administration's public and private comments on the inter-communal violence between Jews and Arabs in Israel have irked Israeli officials.
What they're saying: One Israeli official lamenting the U.S. intervention asked me: "Would Israel dare to weigh in on the George Floyd killing?"
The big picture: The crisis in Jerusalem and the escalation in Gaza led to the worst inter-communal violence Israel has seen since the start of the Second Intifada in 2000, though it has died down in recent days.
The violence has been worst in mixed cities with significant Jewish and Arab populations. Arabs have attacked Jews and burned synagogues, while Jews have violently targeted Arabs.
President Biden and Secretary of State Tony Blinken have raised the violence in all of their recent calls with Prime Minister Benjamin Netanyahu and Foreign Minister Gabi Ashkenazi.
They also made their concerns public in official readouts. The White House said Biden had raised "grave concerns" about the violence with Netanyahu and "encouraged continued steps to hold violent extremists accountable."
Between the lines: Previous administrations have refrained from touching this particular hot potato. But the scenes from Israeli cities — in particular the viral images of an Arab man allegedly being lynched by a Jewish mob — have resonated in the U.S. and likely drove the Biden administration to respond, one senior Democrat told me.
The state of play: Israeli authorities have been accused of coming down much harder on Arabs than on Jews.
Most of the 1,200 arrests and all 120 indictments submitted to date have been against Arabs.
Zoom in: Some of the worst violence has taken place in Lod, near Tel Aviv, where one Jew and one Arab have been killed during widespread riots.
After the local police chief said Tuesday in a meeting with Jewish and Arab residents that there had been "terrorists on both sides," he was criticized by the man who appointed him just a few months ago.
Public Security Minister Amir Ohana claimed there was "no symmetry" because Arabs had carried out most of the attacks.
What to watch: The umbrella organization of the Arab minority in Israel announced the biggest general strike in 20 years on Tuesday, with many Arab citizens of Israel staying home from work at Jewish-owned businesses and even hospitals.
The bottom line: It will take a long time to repair the damage to Arab-Israeli coexistence inside Israel.
Go deeper