Updated May 19, 2021 -

World
Biden presses Netanyahu on Gaza ceasefire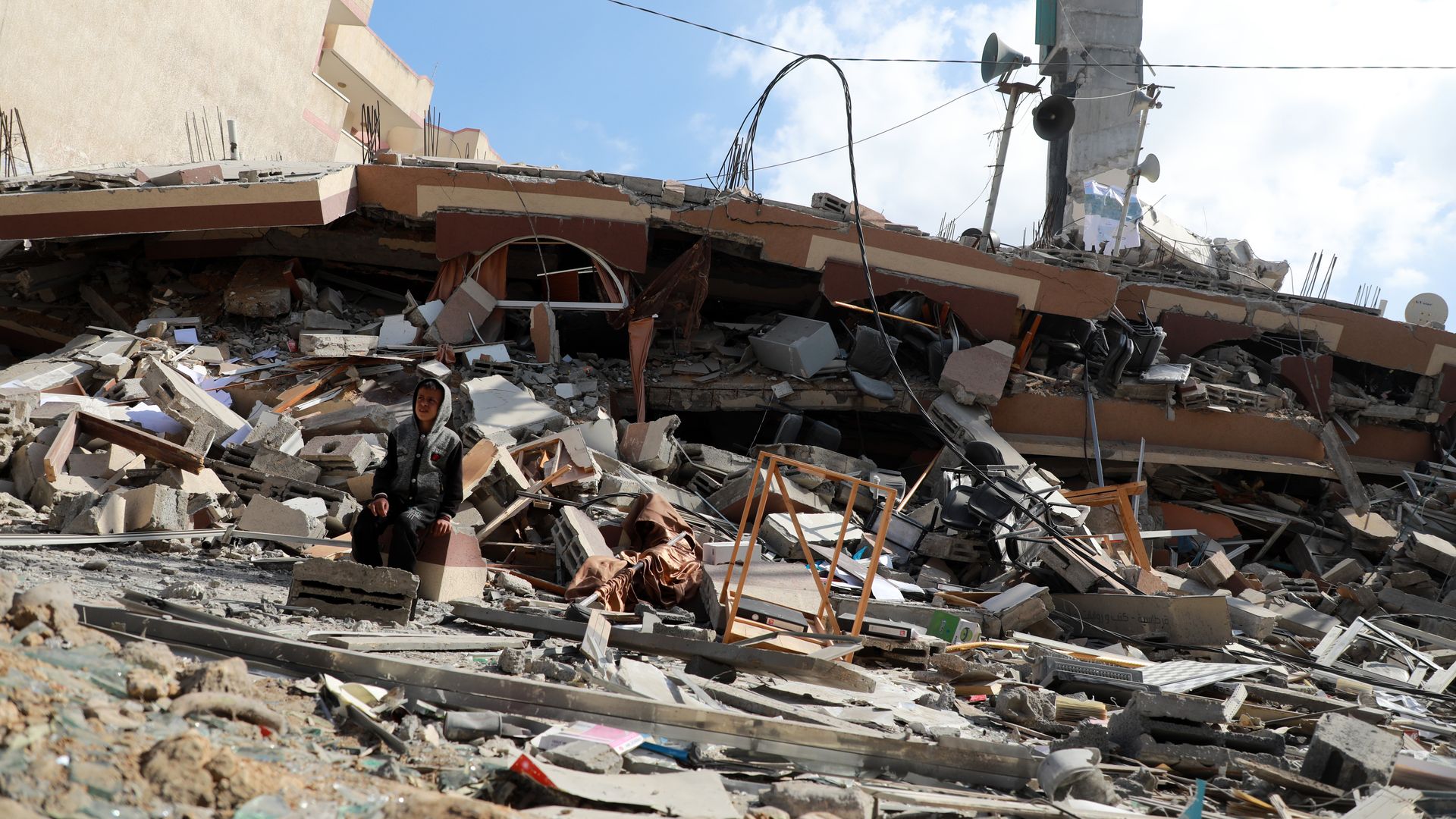 After 10 days of standing behind Israel's military campaign in the Gaza Strip, President Biden made clear that he is running out of patience. Biden told Netanyahu he expects "significant de-escalation today on the path to a ceasefire," per the White House readout of their call.
Why it matters: 219 Palestinians have been killed in the fighting, at least half of them civilians, according to the Gaza Health Ministry. Israel is under growing international pressure to end its operation — though Prime Minister Benjamin Netanyahu insisted earlier on Wednesday that Israel wouldn't "stand with a timer" and needed additional time to complete its objectives.
Biden was "firm" on the call and sent a clear message that he's "done kidding around and Israel needs to finish it," a source briefed on the call tells Axios. It was their fourth call since the beginning of the crisis.
But Netanyahu has elected not to convene the Security Cabinet on Wednesday, meaning a decision on a ceasefire is not imminent because that would require Cabinet approval, Israeli officials say.
Netanyahu said in a statement that he appreciated Biden's support for Israel's right to self-defense but was "determined to continue the operation in Gaza until it achieves the goal of restoring calm."
Defense Secretary Lloyd Austin also spoke to his Israeli counterpart Benny Gantz on Wednesday about the need for a ceasefire, Israeli officials say.
Behind the scenes: The shifting U.S. position has been clear in calls between top U.S. and Israeli officials.
When Secretary of Defense Lloyd Austin spoke on Tuesday to his Israeli counterpart, Benny Gantz, he focused much more on the need for de-escalation than on Israel's right to self-defense, according to the Israeli officials.
Most recently, Austin called Gantz on Wednesday to urge the need for a ceasefire.
Gantz said Israel would proceed responsibly and engage in diplomacy with "moderate forces in the region," according to the Israeli officials, but didn't commit to a ceasefire.
What's next: Privately, Israeli officials say ceasefire talks could gain momentum in the next 24 hours, but contend that such a pause would be fragile and could collapse quickly.
Go deeper: Israel targets Hamas commanders fighting hits day 10
Go deeper