2014 Gaza war looms large for U.S. officials handling current crisis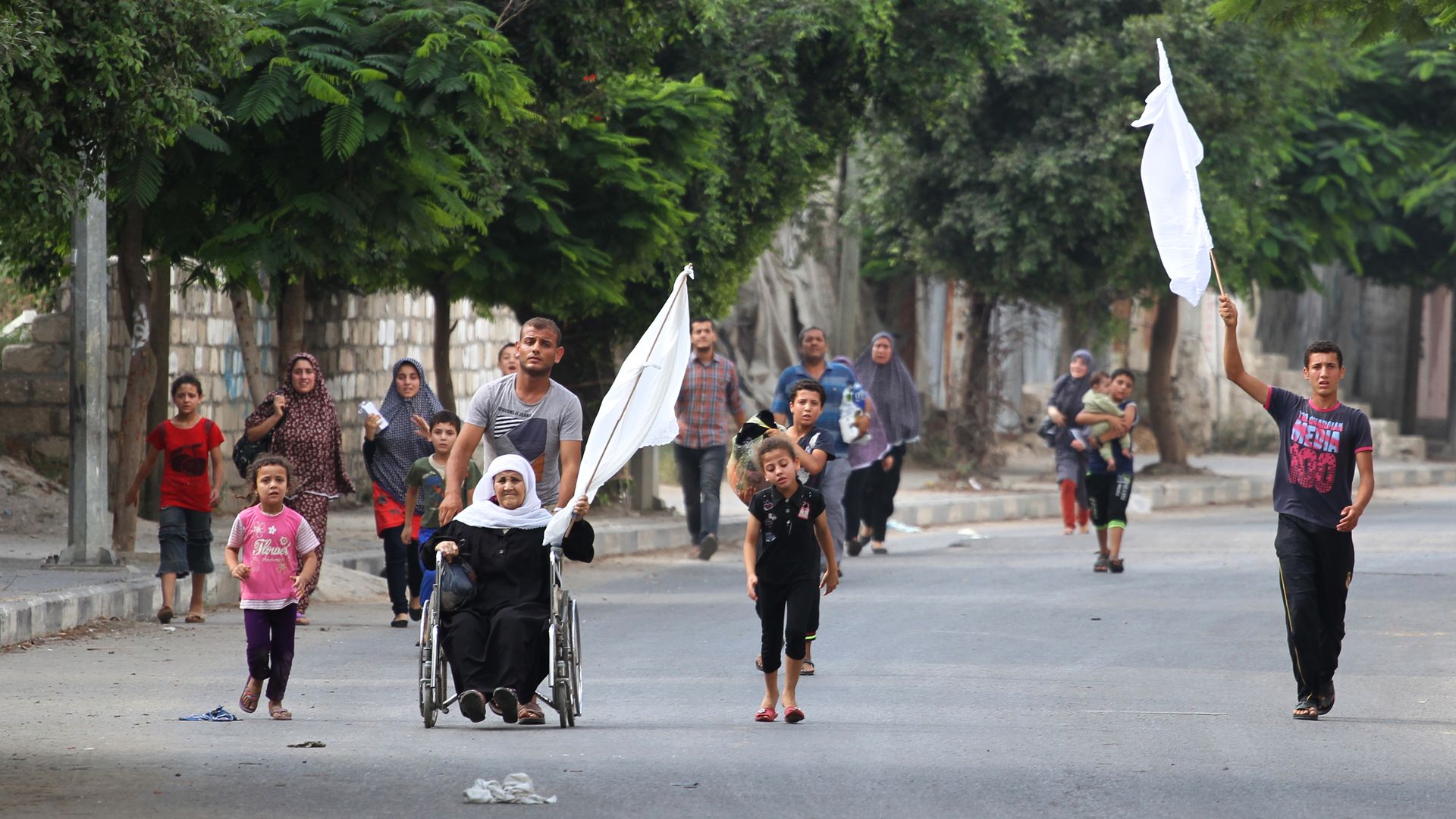 Bad memories from the 2014 war in Gaza have shaped the U.S. response to the latest crisis, U.S. officials tell me.
Why it matters: The 2014 war lasted for 50 days and included an Israeli ground invasion into Gaza. Almost 2,500 Palestinians were killed, many of them civilians, along with 69 Israeli soldiers and five Israeli civilians.
Flashback: At least three senior Biden administration officials were deeply involved in the U.S. response to the 2014 war.
As Israel was running out of Iron Dome interceptors, Secretary of State Blinken — then Barack Obama's deputy national security adviser — scrambled to provide emergency assistance.
Deputy national security adviser Jon Finer witnessed firsthand the collapse of the U.S.-led peace process, escalation toward war and failed efforts to reach a ceasefire as-then Secretary of State John Kerry's chief of staff.
Hady Amr, the State Department official dispatched to Israel this week, was also on Kerry's team. He tried to work on a ceasefire agreement during the fighting, and he later worked on humanitarian relief and reconstruction in Gaza.
Driving the news: This time around, the Biden administration wants to avoid an Israeli ground invasion, prevent mass civilian casualties and end the hostilities as quickly as possible, U.S. officials tell me.
Biden, Blinken and national security adviser Jake Sullivan have led the U.S. response from Washington, with Amr speaking to senior Israeli and Palestinian officials and updating Blinken on the events on the ground.
Israel's attack last Saturday on the building in Gaza that housed the Associated Press offices was a tipping point for the Biden administration, which has since been increasing the pressure on Israel to end its operation. On Monday, Biden gave that message to Netanyahu directly.
In meetings over the past four days with Israeli officials including Defense Minister Benny Gantz and Foreign Minister Gabi Ashkenazi, Amr has been asking probing questions about what needs to happen to stop the bloodshed, sources briefed on the meetings tell me.
In a meeting Wednesday with Prime Minister Benjamin Netanyahu's senior advisers, he made clear that the U.S. wants a ceasefire.
The Biden administration has also spoken to Egypt and Qatar, the two Arab countries who have the most influence on Hamas, and asked them to work together to push for a ceasefire.
Unlike in previous conflicts, the Egyptians and Qataris are coordinating their efforts.
What's next: The Biden administration hopes a ceasefire can be reached by the end of the weekend, sources briefed on the matter tell me.
Go deeper