Joe Biden releases his 2020 tax return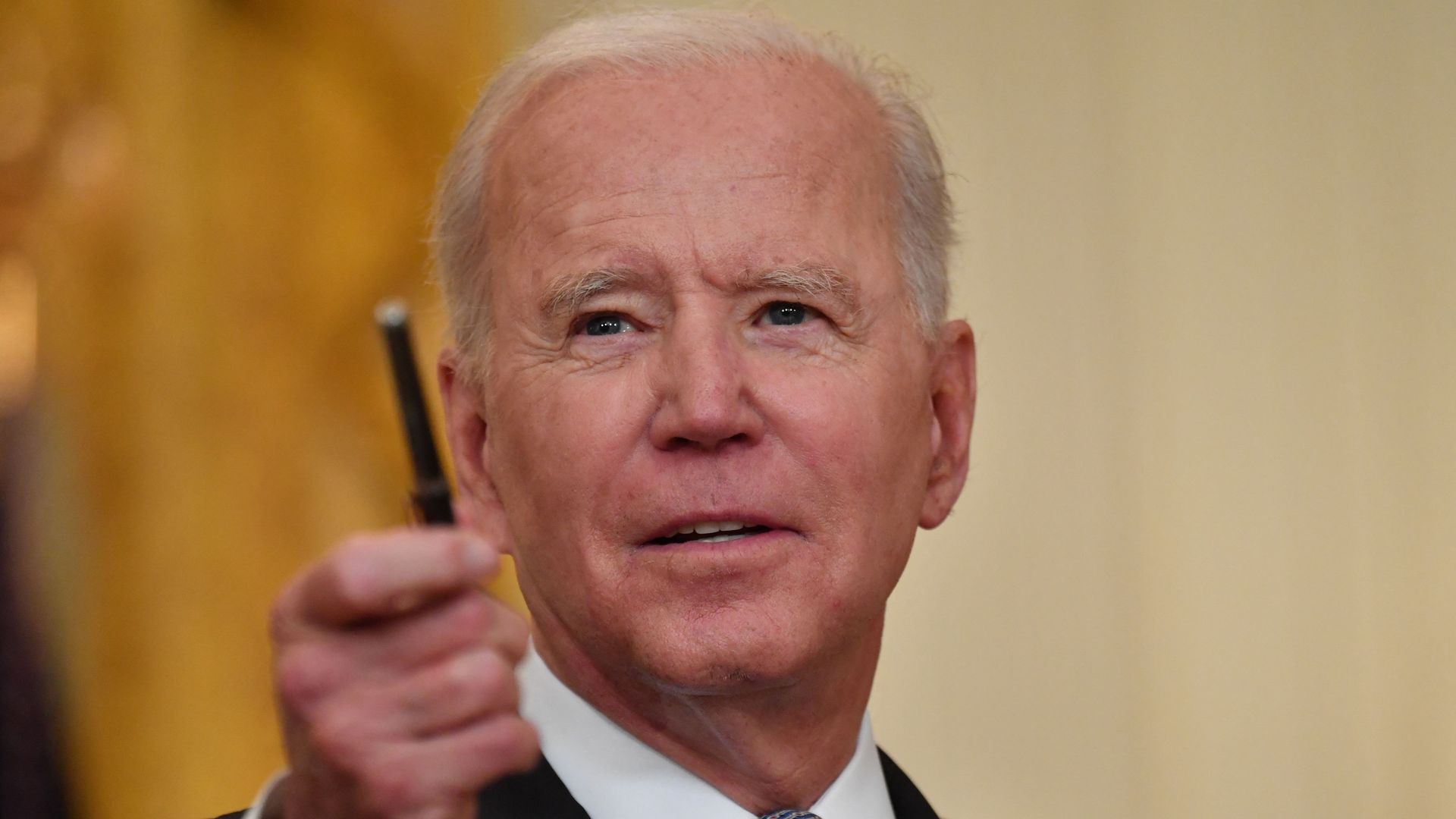 President Biden released his 2020 tax return on Monday, showing that he and first lady Jill Biden earned just over $600,000, with an effective federal income tax rate of 25.9% after 5% in charitable donations.
Why it matters: The release revives a decades-old tradition of the president releasing their tax returns after former President Trump refused to do so.
Trump fought prosecutors in the courts to try and stop them obtaining his tax and financial records. But the Supreme Court ruled in February that New York City prosecutors could enforce a subpoena to obtain them.
Of note: Vice President Kamala Harris and second gentleman Doug Emhoff also released their 2020 tax forms Monday, showing they earned almost $1.7 million, paying a federal income tax rate of 36.7%.
Flashback... NYT: Trump paid $750 in federal income taxes in 2016 and 2017
Go deeper