GOP-led Arizona board calls for end to election audit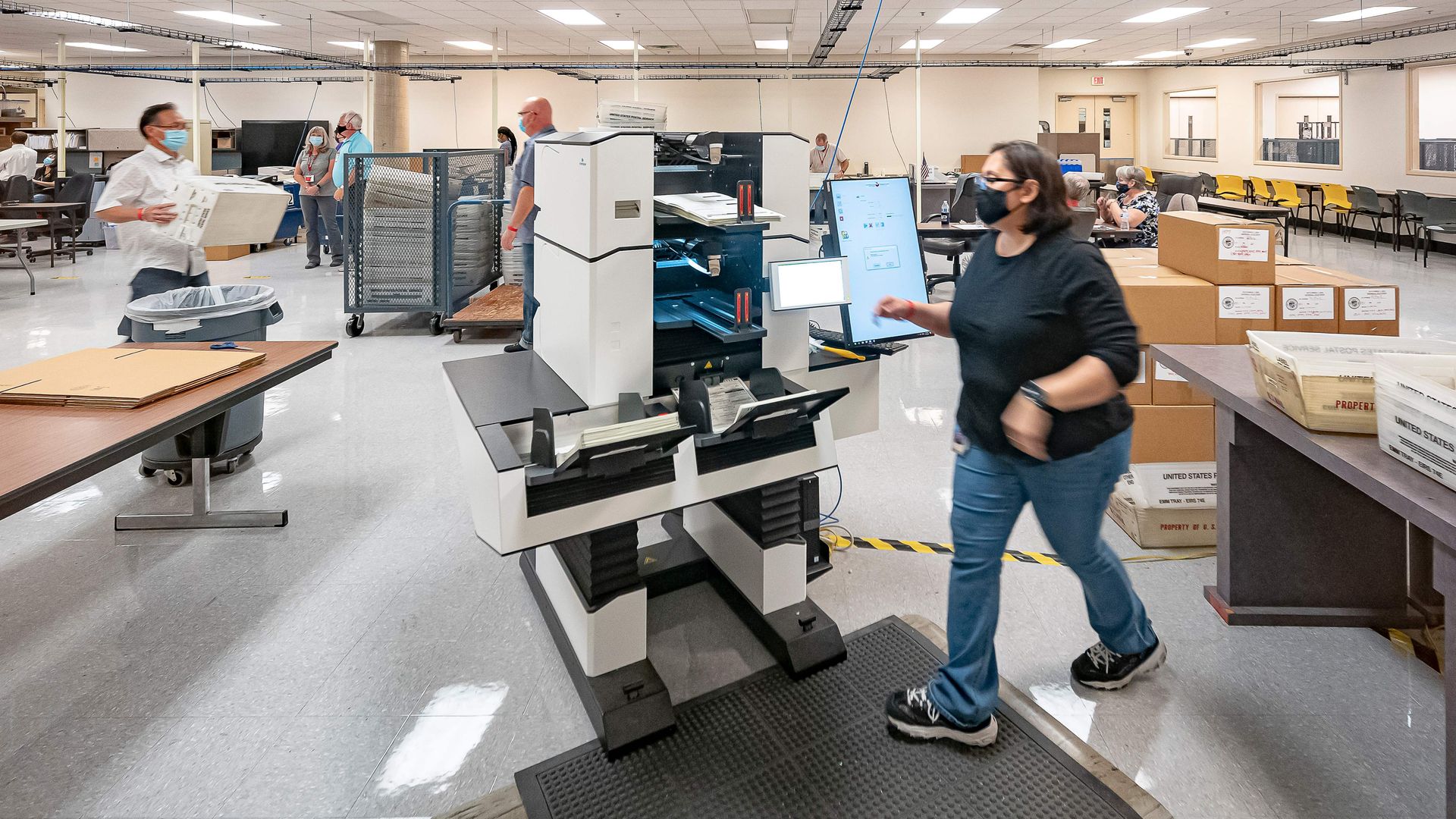 The Republican-dominated Maricopa County Board of Supervisors said in a letter Monday that the Arizona state Senate's GOP-led audit of its 2020 presidential election results should be called off.
Why it matters: The letter underscores divisions in the GOP between loyalists of former President Trump and those denouncing baseless election claims, which saw Rep. Liz Cheney (R-Wyo.) ousted last Wednesday as the third-highest ranking House Republican after speaking out on the matter.
The county officials said in the letter that the audit had left Arizona "a laughingstock." "Worse, this 'audit' is encouraging our citizens to distrust elections, which weakens our democratic republic."
The big picture: The Florida-based Cyber Ninjas, whose chief has supported unfounded voter fraud claims, is recounting ballots from the election.
Maricopa County Board of Supervisors Chairman Jack Sellers (R) said at a public meeting Monday he would not be responding to "any more requests from this sham process," per the Washington Post.
Trump said Saturday, without evidence, that the "entire Database of Maricopa County" had been deleted, prompting county recorder Stephen Richer to tweet that the claim was "unhinged," adding: "We can't indulge these insane lies any longer."
Per WashPost, Richer told the meeting: "Every file the Senate has asked for is there. No files from the 2020 election have been deleted."
The other side: State Senate Judiciary Committee Chair Warren Petersen (R) tweeted that he was "disappointed to hear that the County has said they will not show to answer questions" at a meeting scheduled on the matter for Tuesday.
Go deeper