Apple faces dilemma over Chinese censorship and surveillance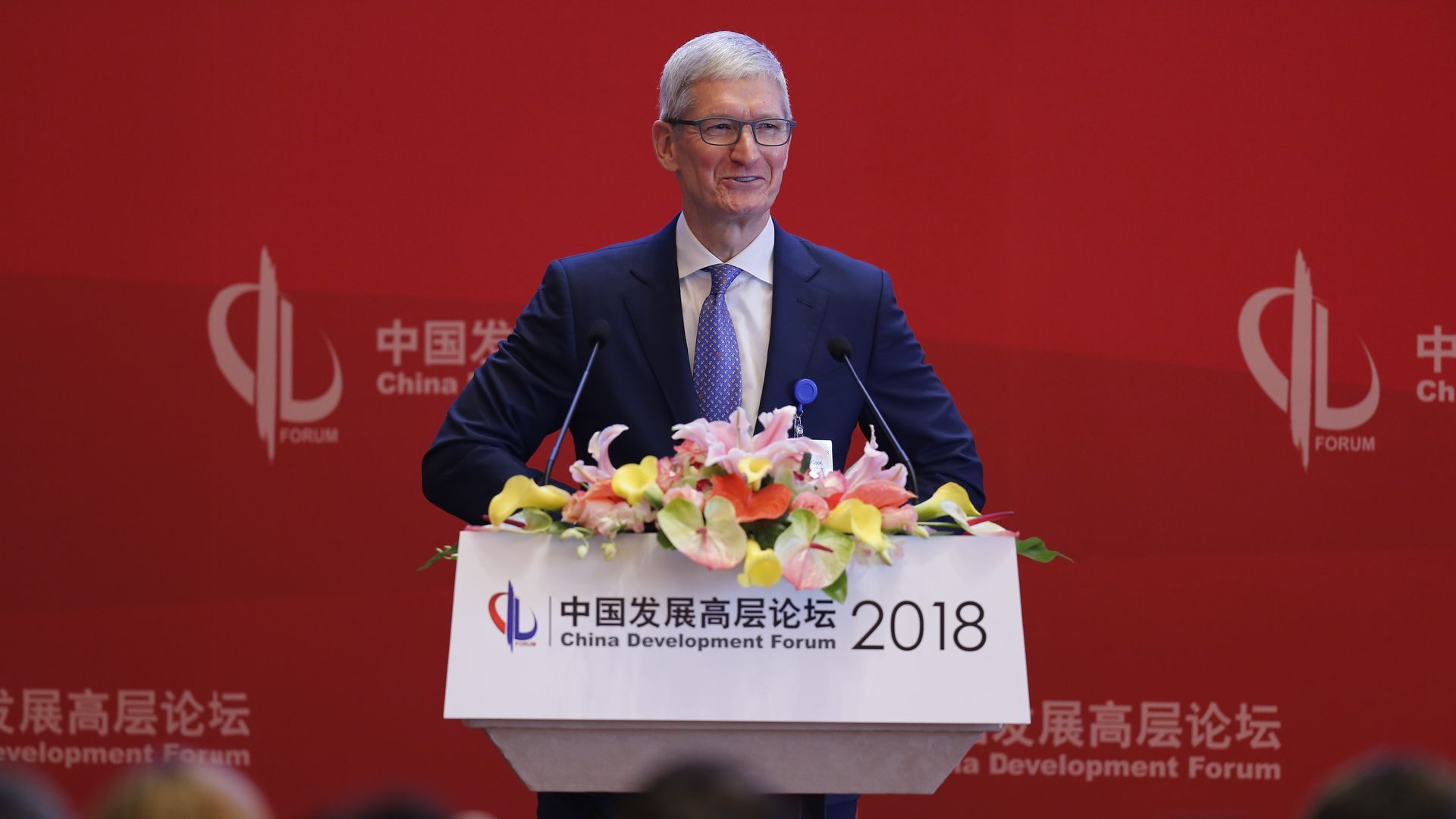 China is home to most of Apple's manufacturing and accounts for a significant and growing share of its sales. At the same time, doing business in China requires the company to make significant concessions that run counter to the company's positioning as a protector of the "human right" of privacy.
Between the lines: Apple says that it's simply following local laws in China, as it does elsewhere. However, China's "local laws" require granting the government access to a great deal of user content, as well as severely limiting what can be said about a wide range of issues, from Taiwan and Tibet to mentions of the 1989 Tienanmen Square uprising.
The big picture: A report from the New York Times Monday highlights the impact of these choices, contrasting how a new data center in China will operate compared to how Apple does business elsewhere.
Among the differences highlighted in the report:
The servers in the new data center are physically managed by the Chinese government.
Apple can't use its traditional encryption systems and has to store the keys to unlock encrypted data on the same servers.
The Times said its analysis "found that tens of thousands of apps have disappeared from Apple's Chinese App Store over the past several years, more than previously known, including foreign news outlets, gay dating services and encrypted messaging apps."
The other side: Apple, for its part, says the New York Times report contains assertions that are "based on incomplete, outdated and inaccurate information."As for the decisions about granting government access to user data and censoring apps, Apple says it is simply following local laws, as it does elsewhere.
"These decisions are not always easy, and we may not agree with the laws that shape them," Apple said in a statement. "But our priority remains creating the best user experience without violating the rules we are obligated to follow."
Our thought bubble: The dilemma of doing business in China is simple — you either decide that you want to be there and you follow its rules or you don't.
But if you do, and you're a Big Tech company, you will likely be forced to support state surveillance and censorship.
It's tough to do make that choice and simultaneously argue that privacy is a fundamental human right, as Apple does.
Go deeper