Supreme Court agrees to hear major Mississippi abortion case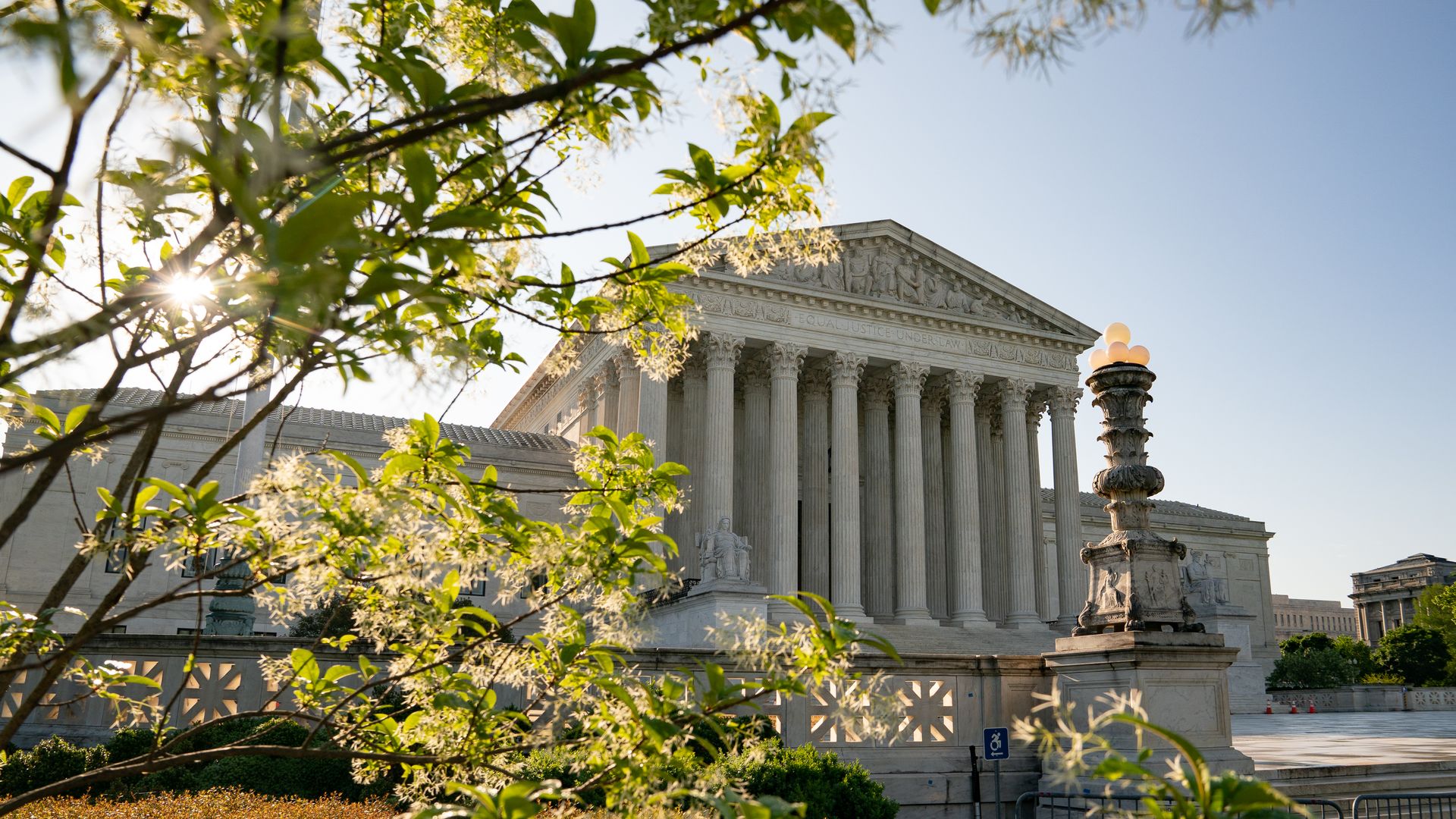 The Supreme Court has agreed to hear a challenge to a Mississippi law that bans nearly all abortions after the 15th week of pregnancy.
Why it matters: It will be the first abortion case to be argued before the Supreme Court since Justice Amy Coney Barrett was confirmed, handing conservatives a 6-3 majority. The case could potentially provide a pathway to challenging Roe v. Wade and allowing outright bans on abortion.
Details: The Mississippi law, which was struck down by lower courts after being enacted in 2018, would only grant exceptions to its 15-week ban in cases of severe fetal abnormality or medical emergency, per AP.
Mississippi has only one abortion clinic, which remains open and performs abortions up to 16 weeks, AP reports.
The case will likely be heard in the fall, setting up a major showdown over abortion rights ahead of the 2022 midterm elections.
What they're saying: "This will be, by far, the most important abortion case the Court will have heard since the Casey decision in 1992," University of Texas School of Law professor Steve Vladeck told CNN.
"If states are allowed to effectively ban abortions after the 15th week of pregnancy, as the Mississippi law in this case does, then pregnant women would have a far shorter window in which they could lawfully obtain an abortion than what Roe and Casey currently require."
Flashback: Justices Brett Kavanaugh and Neil Gorsuch, former President Trump's two other Supreme Court nominees, dissented last year in a ruling that struck down abortion restrictions in Louisiana.
Chief Justice John Roberts joined the court's more liberal justices in the decision, though his concurrence was based on a precedent established by a previous Texas case.
Go deeper