Sanofi, GSK COVID vaccine shows strong immune response in phase 2 trials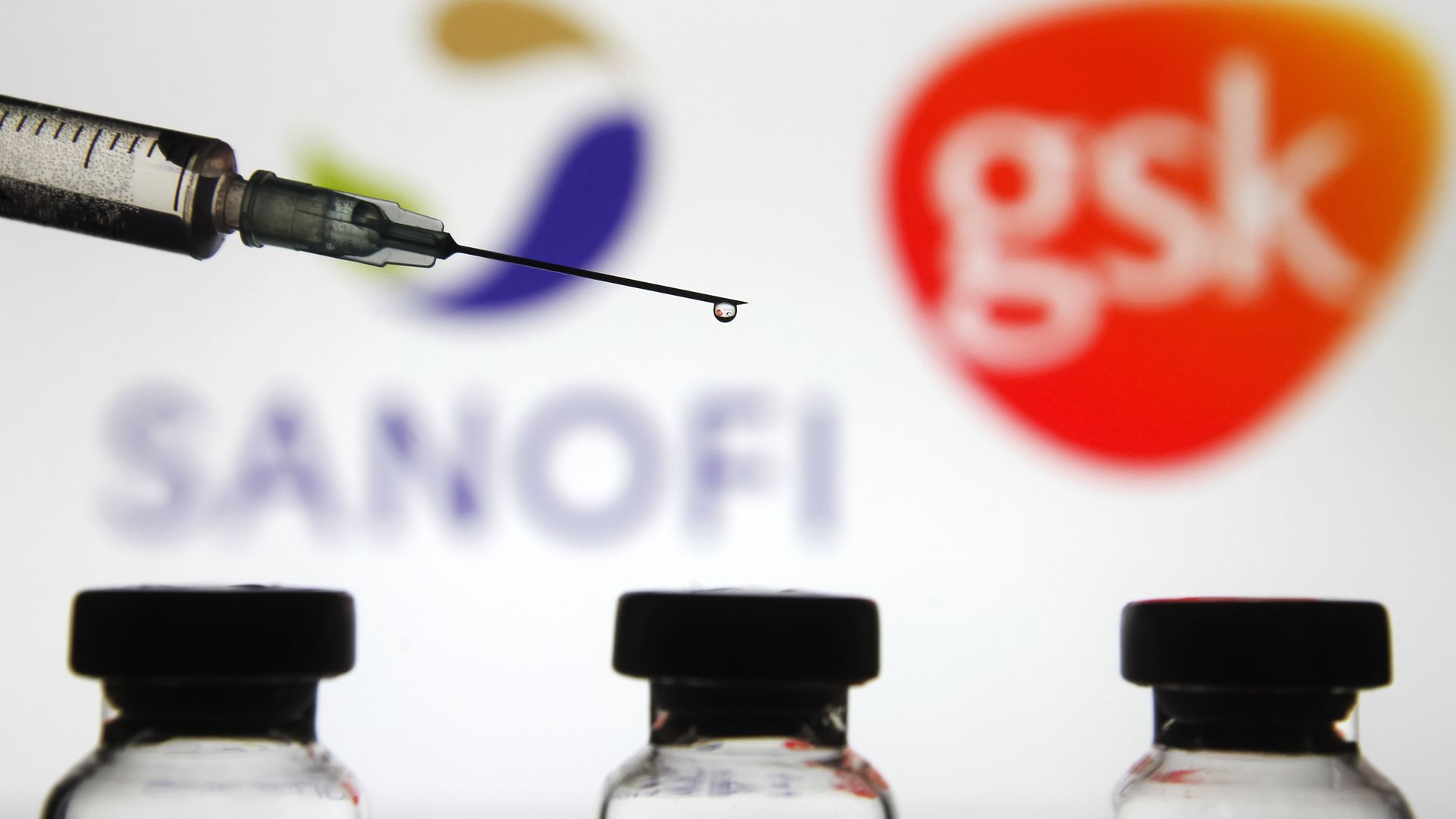 Sanofi and GSK announced this morning their COVID-19 vaccine candidate demonstrated a strong immune response in adults in a phase 2 clinical trial.
Why it matters: Sanofi and GSK say their recombinant protein-based vaccine candidate could ultimately serve as a universal COVID-19 vaccine booster, able to boost immunity regardless of the vaccination first received.
Details: Sanofi and GSK said the vaccine triggered an antibody response in 95% to 100% of all the trial participants, ages 18 to 95, who got the vaccine.
The companies also observed a "high immune response after a single dose in patients" who previously recovered from COVID-19, which shows the vaccine has strong booster potential.
It's a promising development after the companies had to delay their vaccine in December to improve immune response in older adults. Still, it's also important to point out this is a phase 2 clinical trial, a relatively small study with 722 volunteers in the U.S. and Honduras.
A global Phase 3 trial with more than 35,000 participants from various countries is expected to start in the coming weeks to test the efficacy of two vaccine formulations against variants, officials said.
In parallel, the companies also plan to conduct booster studies.
Should the candidate prove successful in clearing Phase 3 testing and other regulatory hurdles, officials said a vaccine could be approved by the end of 2021.
Go deeper