Cuomo to earn more than $5 million from pandemic book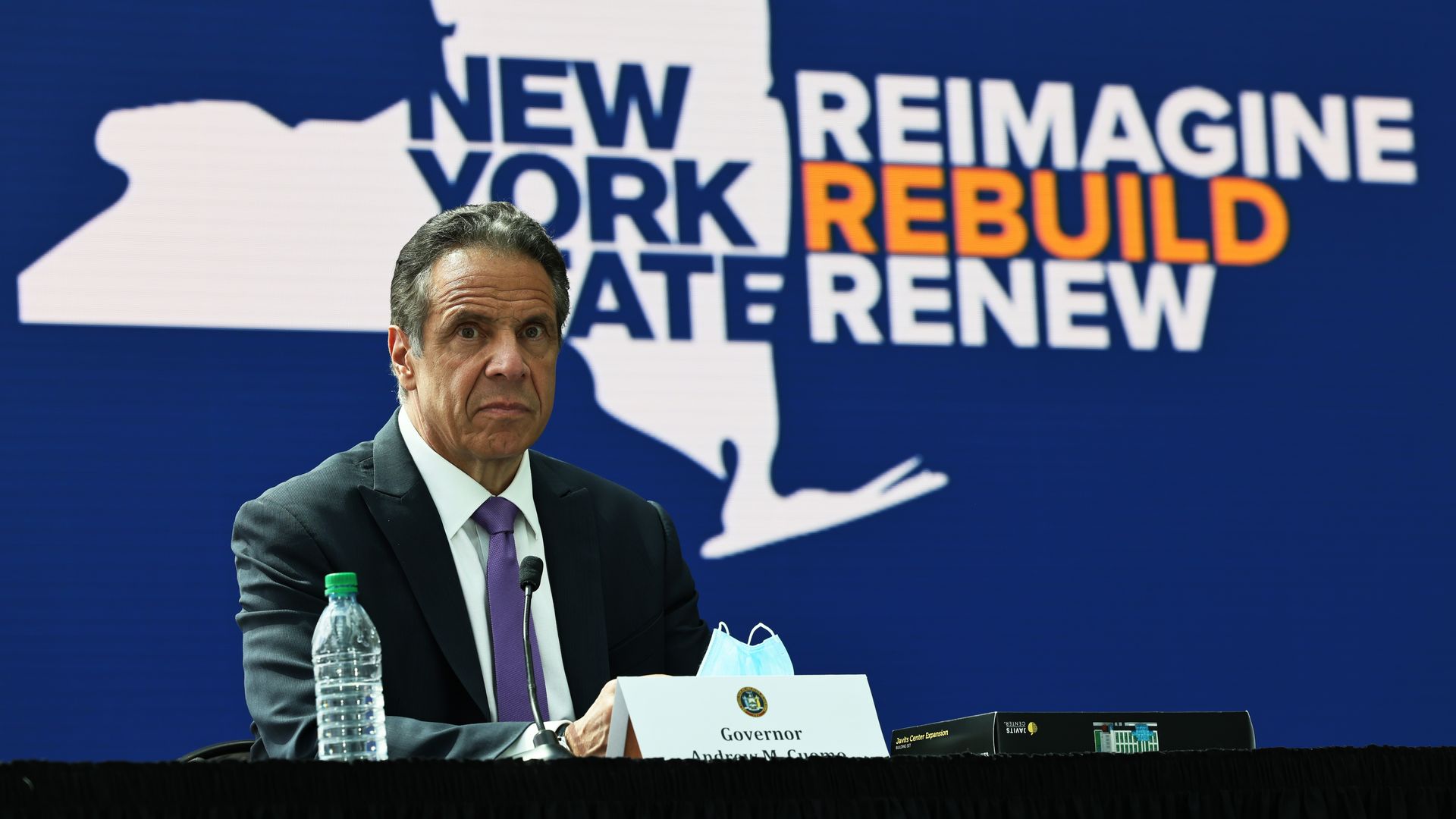 New York Gov. Andrew Cuomo (D) reportedly earned $3.12 million last year from his book on running the state during the pandemic and could earn roughly another $2 million over the next two years, the New York Times reported Monday.
Why it matters: These figures come from financial disclosures released by Cuomo's office Monday afternoon, revealing that earnings from the book far eclipsed his governor's salary of about $225,000, per the Times.
Richard Azzopardi, a spokesperson for Cuomo, told the Times Monday that the governor had earned only about $1.5 million after expenses and taxes and that part of the earnings had gone to New York's COVID relief effort and into a trust for Cuomo's daughters.
The big picture: Cuomo's book, "American Crisis: Leadership Lessons from the Covid-19 Pandemic," was published last October and became a best-seller, partly in due to Cuomo's then-popularity and frequent televised briefings during the start of the pandemic.
But, but, but: Book sales slowed this year as Cuomo became entangled in controversies regarding nursing home deaths and sexual harassment allegations.
In March his publisher Crown halted promotion of the book and any plans for a paperback edition amid the federal investigation into New York's pandemic nursing home deaths.
Of note: According to the Times, it's not yet clear whether Crown will pay Cuomo the full amount stipulated in his contract, for more than $5 million through 2022, or whether the decision to scrap the paperback version will ultimately affect Cuomo's earnings.
Go deeper