Bill Gates faces scrutiny over relationship with Microsoft employee, Epstein ties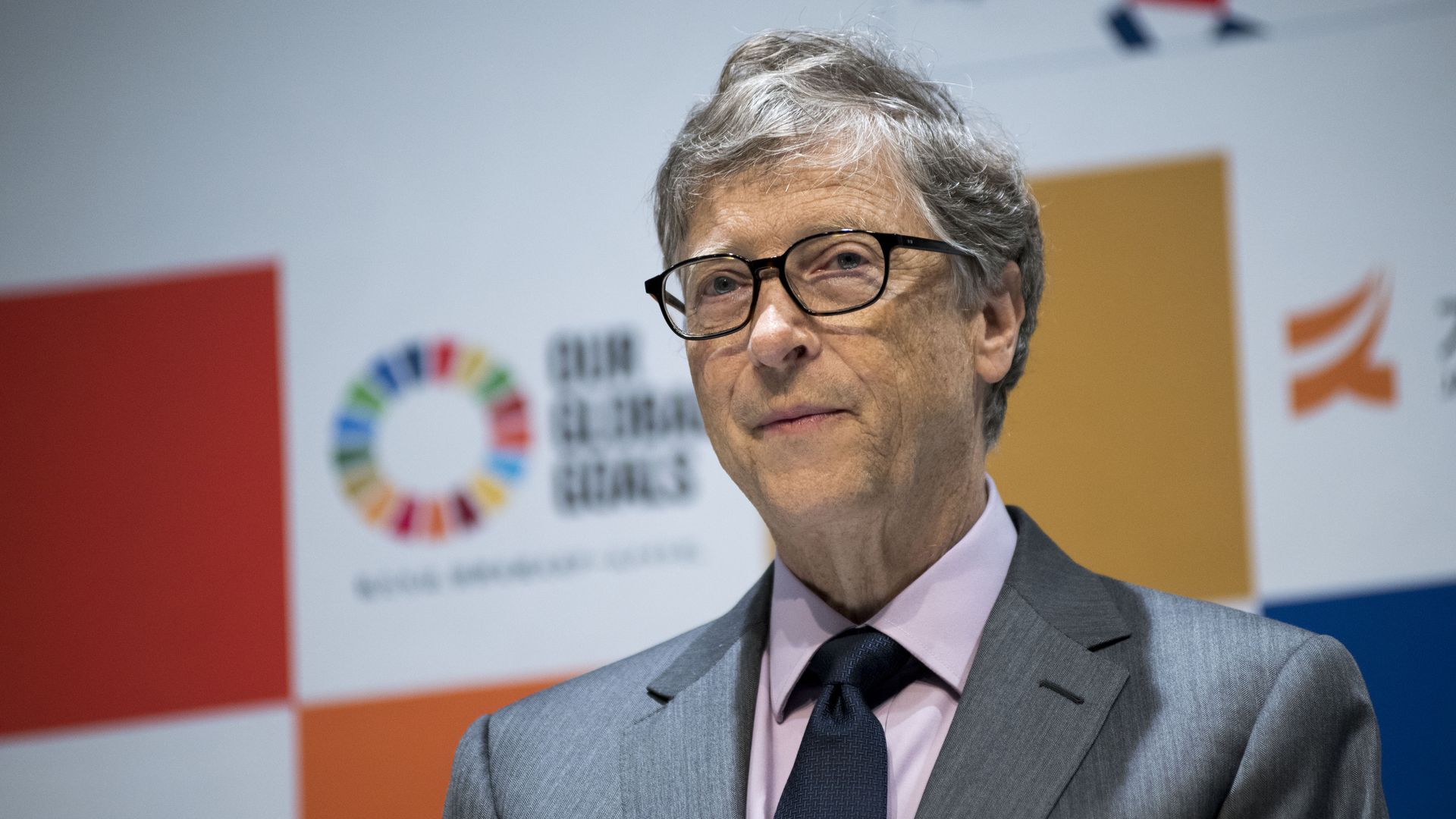 Representatives for Bill Gates pushed back on claims Sunday that he left Microsoft's board because of an earlier sexual relationship and against two other reports detailing more extensive ties with Jeffrey Epstein than had previously been reported.
Driving the news: Microsoft said in an emailed statement to Axios that it "received a concern" in 2019 that its co-founder "sought to initiate an intimate relationship with a company employee in the year 2000," but denied a Wall Street Journal report that its board members thought Gates should resign over the matter.
"A committee of the Board reviewed the concern, aided by an outside law firm, to conduct a thorough investigation," per the statement. Notably, Microsoft refused to say what the finding of the investigation found.
"Throughout the investigation, Microsoft provided extensive support to the employee who raised the concern," the statement added.
The New York Times reports that Melinda Gates expressed concern about his relationship with convicted sex offender Epstein and other questionable behavior long before they announced they were divorcing.
This included his "handling of a previously undisclosed sexual harassment claim against his longtime money manager" in 2018, according to the Times.
The Daily Beast reports that Epstein advised Gates on how to end his "toxic" marriage as he used the disgraced late financier's $77 million New York townhouse as an escape.
Of note: Sources close to Gates have called claims that he had any personal conversations with Epstein in meetings about philanthropy — whether about his marriage or anything else — "simply not true."
What they're saying: A spokesperson for Gates reiterated their statement to the NYT that it's "extremely disappointing that there have been so many untruths published about the cause, the circumstances and the timeline of Bill Gates' divorce."
It called the Times' characterization of his meetings with Epstein and others "inaccurate."
The spokesperson for Gates said any claim that he "spoke of his marriage or Melinda in a disparaging manner is false," the statement continued.
"The claim of mistreatment of employees is also false. The rumors and speculation surrounding Gates' divorce are becoming increasingly absurd and it's unfortunate that people who have little to no knowledge of the situation are being characterized as 'sources.'"
Go deeper