Biden backs Gaza ceasefire for first time in call with Netanyahu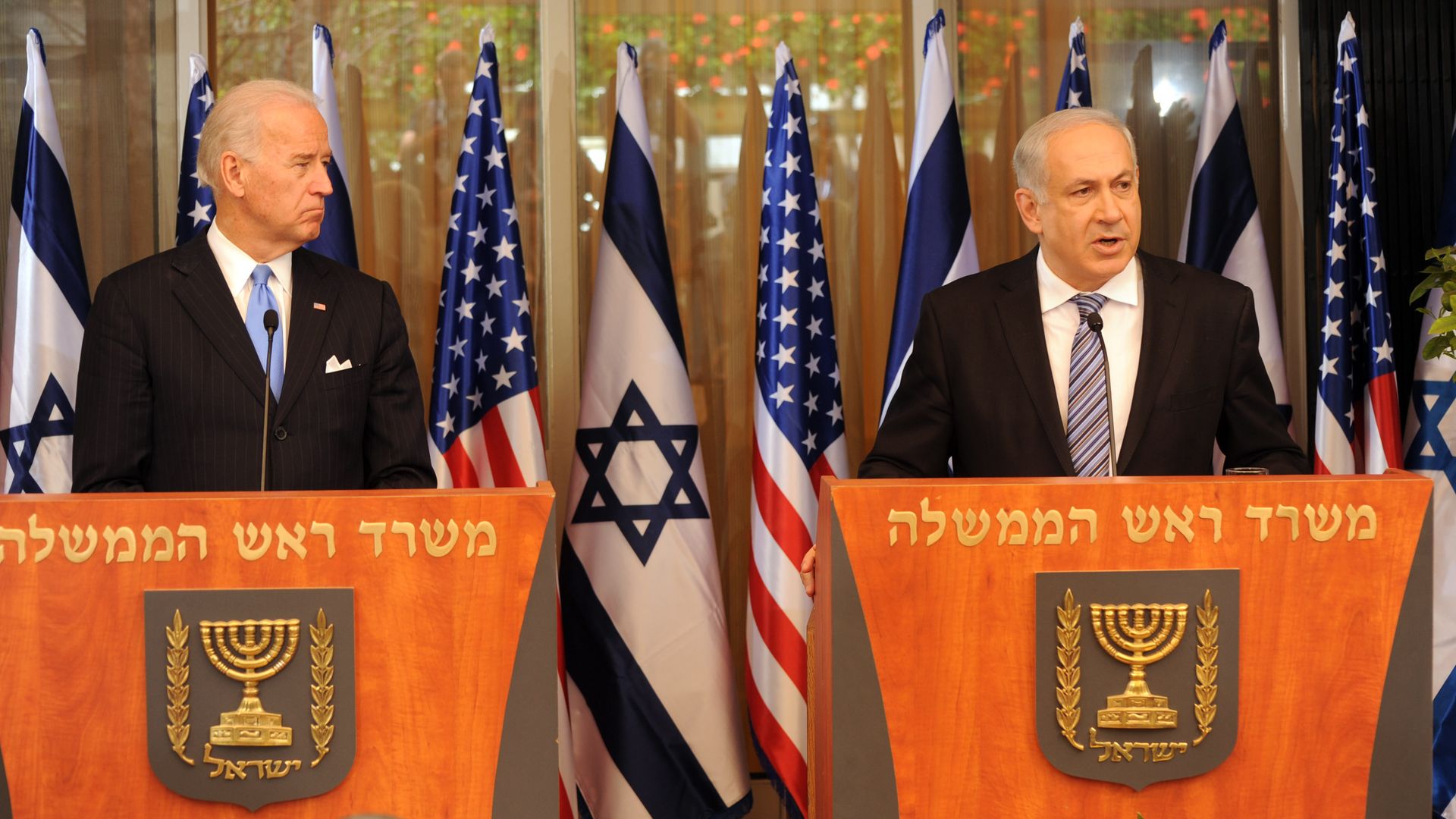 President Biden expressed support for a ceasefire between Israel and Hamas in a call on Thursday evening with Israeli Prime Minister Benjamin Netanyahu, the White House said in a statement.
Why it matters: This is the first time since the beginning of the crisis last Monday that Biden or anyone in his administration has publicly backed a ceasefire. It will increase pressure on Israel to seek an end to the conflict, which Netanyahu has insisted will continue until Hamas' ability to attack Israel is further degraded.
Between the lines: An Israeli official said the Biden administration hadn't given Israel a deadline for reaching a ceasefire but had been stressing on Monday that it was reaching the end of its ability to hold back international pressure on Israel over the Gaza operation.
"The overall message was that they support us but want this to end."
— Israeli official to Axios
The U.S. has blocked at least three attempts at the UN Security Council to release a statement on the situation in Gaza.
During the call, Biden reiterated his support for Israel's right to defend itself against indiscriminate rocket attacks while encouraging Netanyahu to make every effort to avoid civilian casualties, the White House said.
Gaza health officials say at least 212 Palestinians have been killed over the past week, including 61 children. Most of the casualties are the result of Israeli airstrikes.
10 Israelis have been killed, including two children, as Hamas has fired thousands of rockets at Israel — most of which have been intercepted.
What to watch: Netanyahu thanked Biden for his support for Israel's right to self-defense but stressed that he wants to complete all the goals of the Gaza operation, his office said.
Biden and Netanyahu also discussed U.S. engagement with Egypt and other partners toward a ceasefire, the White House said.
Meanwhile, Secretary of State Blinken spoke on the phone today with his Israeli, Jordanian, Emirati and EU counterparts about efforts to end the fighting.
Worth noting: The U.S. waited until five minutes before the deadline to block the most recent UN Security Council statement on Monday, which Israeli officials read as a signal that the U.S. position was shifting, Israeli officials say.
Go deeper