AP calls for independent investigation into Israeli bombing of Gaza office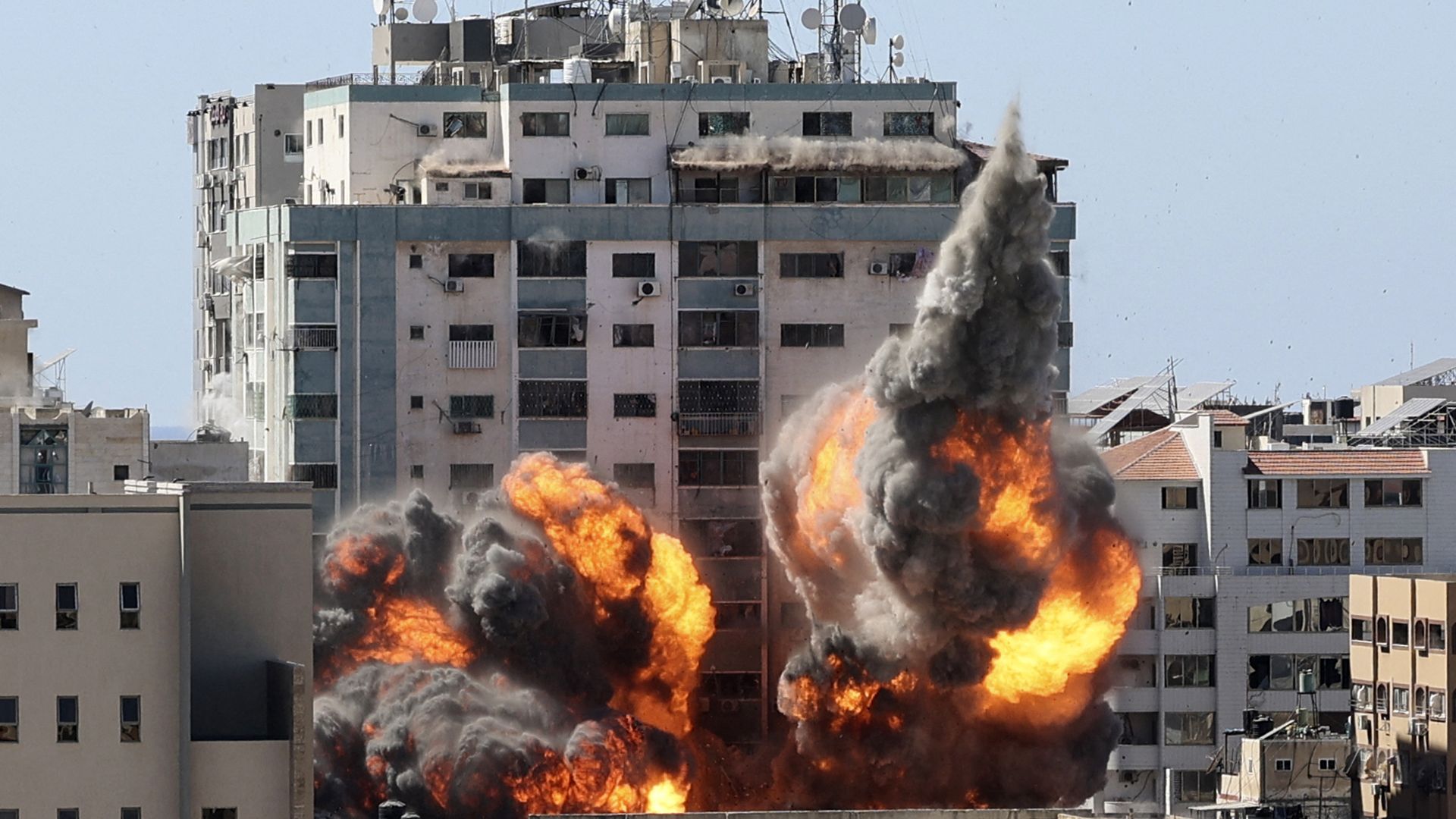 AP's top editor on Sunday called for an independent investigation into an airstrike by Israeli forces that destroyed the 12-story building housing its local media office in Gaza.
Driving the news: Israel's government has said the building housed Hamas. But AP executive editor Sally Buzbee said the government has "yet to provide clear evidence" of this. Media watchdog Reporters Without Borders said Sunday it asked the International Criminal Court to investigate whether the bombing "constitutes a war crime."
The State Department did not immediately return Axios' request for comment on the investigation calls. But Secretary of State Antony Blinken offered support for independent journalists and media organizations to AP CEO Gary Pruitt Saturday, according to State Department spokesperson Ned Price.
The other side: Lt. Col. Jonathan Conricus said the Israeli government was "compiling evidence for the U.S." over the bombing of the building, which also housed Al Jazeera's local offices, but "declined to commit to providing it within the next two days," AP reports.
Israeli Prime Minister Benjamin Netanyahu told CBS' "Face the Nation" Sunday, "We share with our American friends all that intelligence and here's the intelligence we had.
"It's ... an intelligence office for the Palestinian terrorist organization housed in that building that plots and organizes the terror attacks against Israeli civilians. So it's a perfectly legitimate target."
— Netanyahu
Go deeper