New Zealand PM calls for "ethical algorithms" to fight online extremism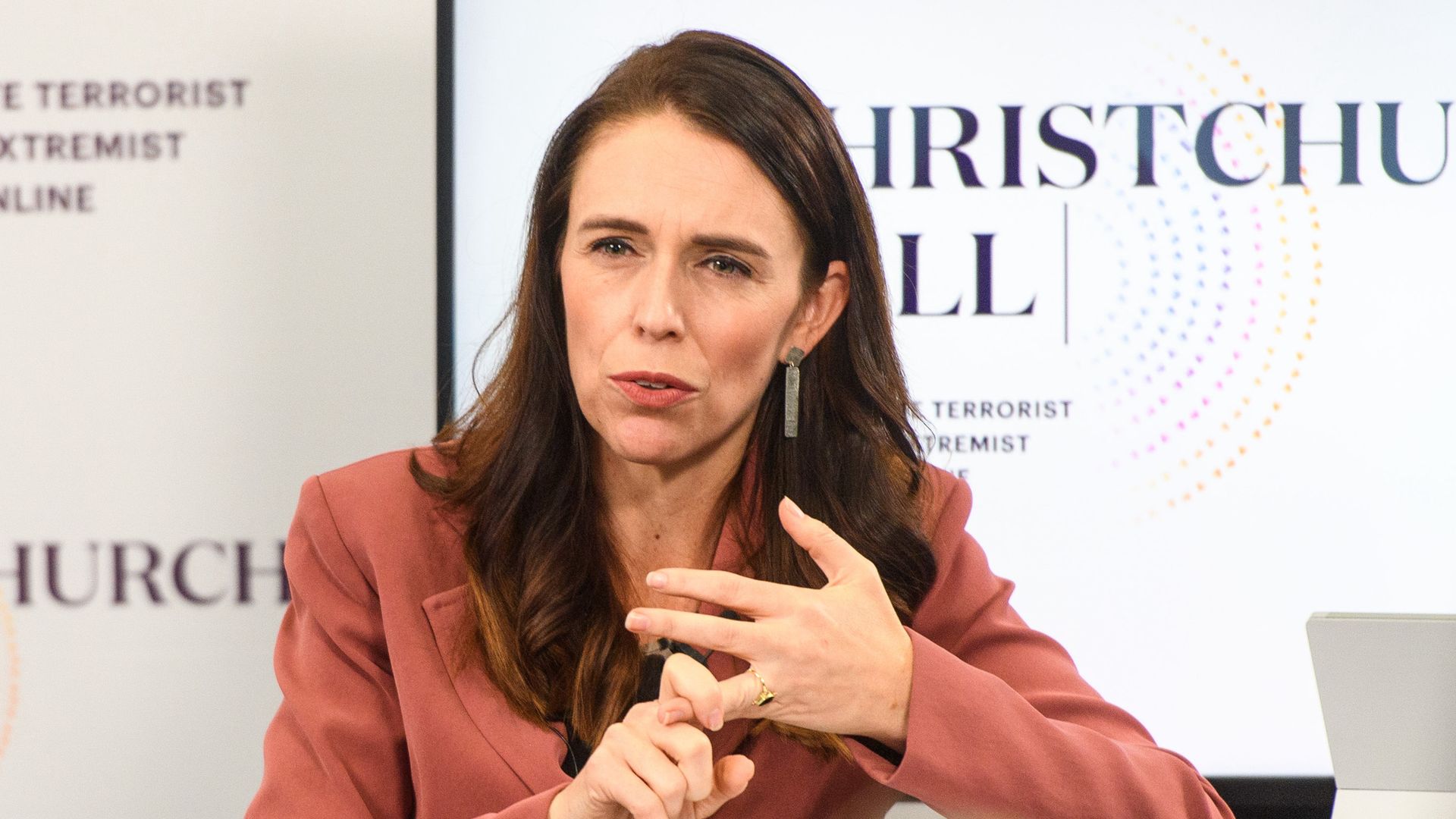 New Zealand Prime Minister Jacinda Ardern on Saturday called on Big Tech to focus on the "ethical use of algorithms" to prevent social media users from becoming radicalized into extremist behavior.
Why it matters: Last year's official inquiry into New Zealand's deadliest modern mass shooting at two Christchurch mosques in March 2019 found the terrorist had become radicalized while viewing white supremacist content on YouTube and other online sources.
Algorithms, formulas for computer-based decision making, are responsible for what we get shown on social media, and lawmakers and regulators in the U.S. and around the world are taking up issues related to algorithms and machine learning.
The big picture: Ardern made the comments during a meeting convened jointly by New Zealand and France of political leaders including Secretary of State Tony Blinken and leading tech executives to discuss efforts to address terrorism and violent extremist content online, as part of the Christchurch Call.
What they're saying: The New Zealand prime minister said "probably the biggest focus" for the group over the next year would be the issue of social media users potentially being exposed to further extremist content through recommendations.
"Let's have that conversation around the ethical use of algorithms, and how they can be used in a positive way and for positive interventions," Ardern said.
"When we look at the environment in which the terrorist for March 15 was radicalized, even in that period in those two years there has been significant change by many of the platforms. Algorithms are where many of us are looking to."
YouTube CEO Susan Wojcicki, who took part in the Christchurch Call meeting. tweeted that the company looked forward to continuing to work with the group "to prevent terrorism and violent extremism."
Go deeper