Franklin Graham worries Trump too old to run in 2024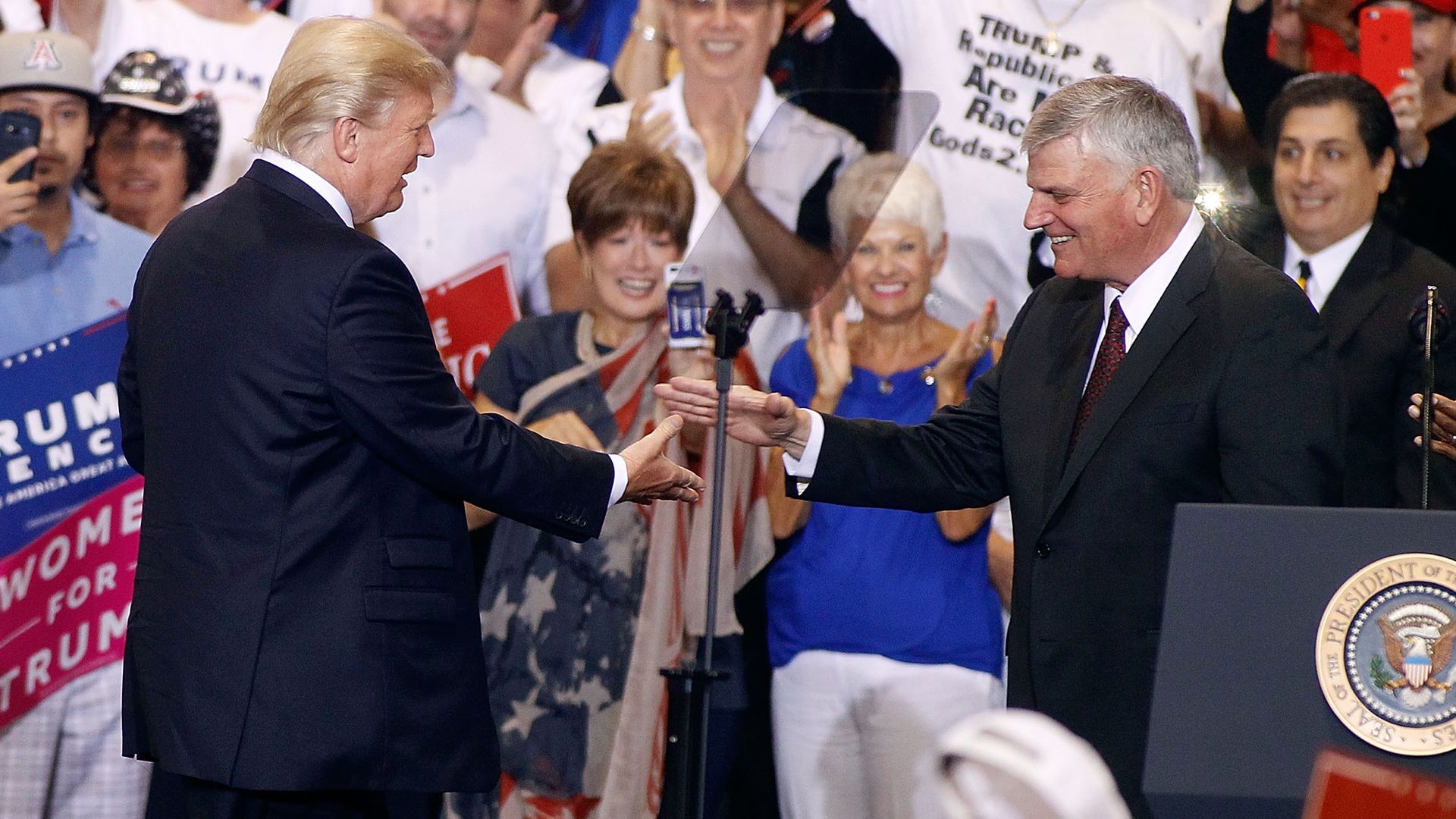 The Rev. Franklin Graham says a potential 2024 presidential bid by Donald Trump would "be a very tough thing to do," the prominent Christian leader told "Axios on HBO."
Why it matters: Graham, the president of the Billy Graham Evangelistic Association and Samaritan's Purse, was among Trump's earliest and most prominent evangelical defenders.
Graham told "Axios on HBO" that a Trump comeback would be difficult because of his advancing age and eating habits.
""I think for him, everything will depend on his health at that time. If he still has energy and strength like he does. I don't."
"You know the guy does not eat well, you know, and it's amazing the energy that he has."
"He's lost weight, fifteen pounds, Maybe. So he might be in good health and in good shape. I don't know."
Trump would be 78 in 2024, the same age as Joe Biden in 2020.
The big picture: Graham stood by Trump through repeated scandals, telling "Axios on HBO" in 2018 that he saw Trump as a defender of the faith.
"Now people say 'Well Frank but how can you defend him, when he's lived such a sordid life?' I never said he was the best example of the Christian faith. He defends the faith. And I appreciate that very much."
Go deeper