Missouri governor cans Medicaid expansion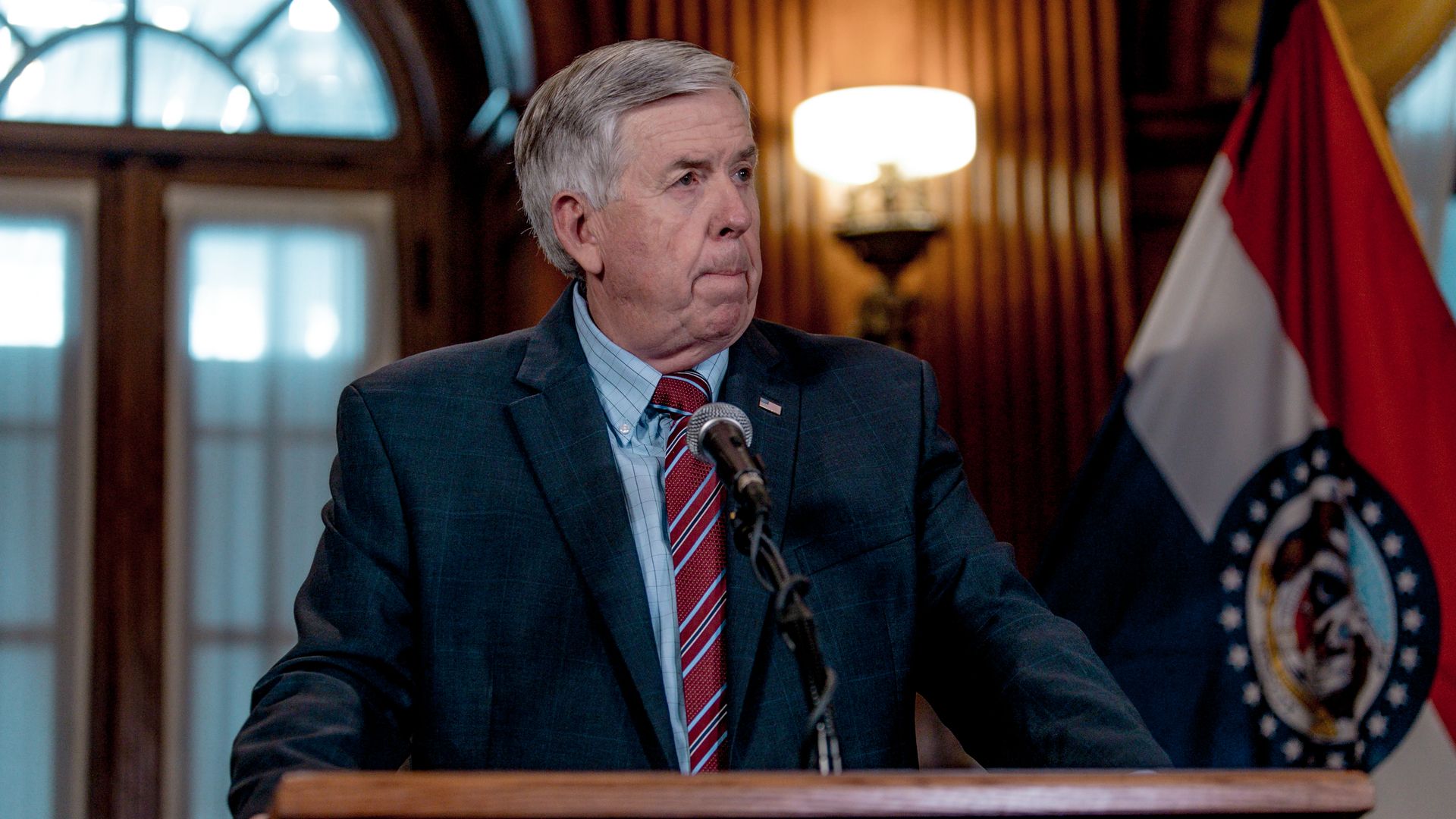 Last fall, Missouri voters approved expanding Medicaid coverage in their state. But Republican Gov. Mike Parson said Thursday the expansion is dead in the water after the state's General Assembly refused to fund it.
State of play: The move to block expansion — estimated to potentially extend coverage to 275,000 additional Missourians — is the latest reminder of how entrenched opposition to the ACA remains in deep-red states.
Details: The expansion in Missouri was supposed to begin July 1.
The expansion would have cost the state $130 million. It would also have come with a $1.4 billion federal match to pay for the program, NBC News reports.
The state will also leave more incentive money on the table. Billions of dollars were set aside for states' expansion in the federal $1.9 trillion economic stimulus package passed in March, including more than $1 billion for Missouri, according to the Kaiser Family Foundation.
In a release, Parson cited a 2020 lawsuit that challenged voters' ability to pass Medicaid expansion in a ballot initiative because they lacked a funding source. The Court of Appeals opinion issued in June said the General Assembly retained authority to fund expansion — or not — if it passed, his office said. 
What they're saying: "Although I was never in support of MO HealthNet expansion, I always said that I would uphold the ballot amendment if it passed," said Parson. He did request funding for the expansion in his proposed budget.
What's next: Expect more lawsuits.
"Governor Parson's announcement today that he intends to ignore the will of Missouri's voters and violate the state constitution makes this a matter for Missouri's courts to resolve," Jonathan Schleifer, executive director of The Fairness Project said in a statement.
Go deeper