Lawmakers reach deal on bipartisan commission to investigate Jan. 6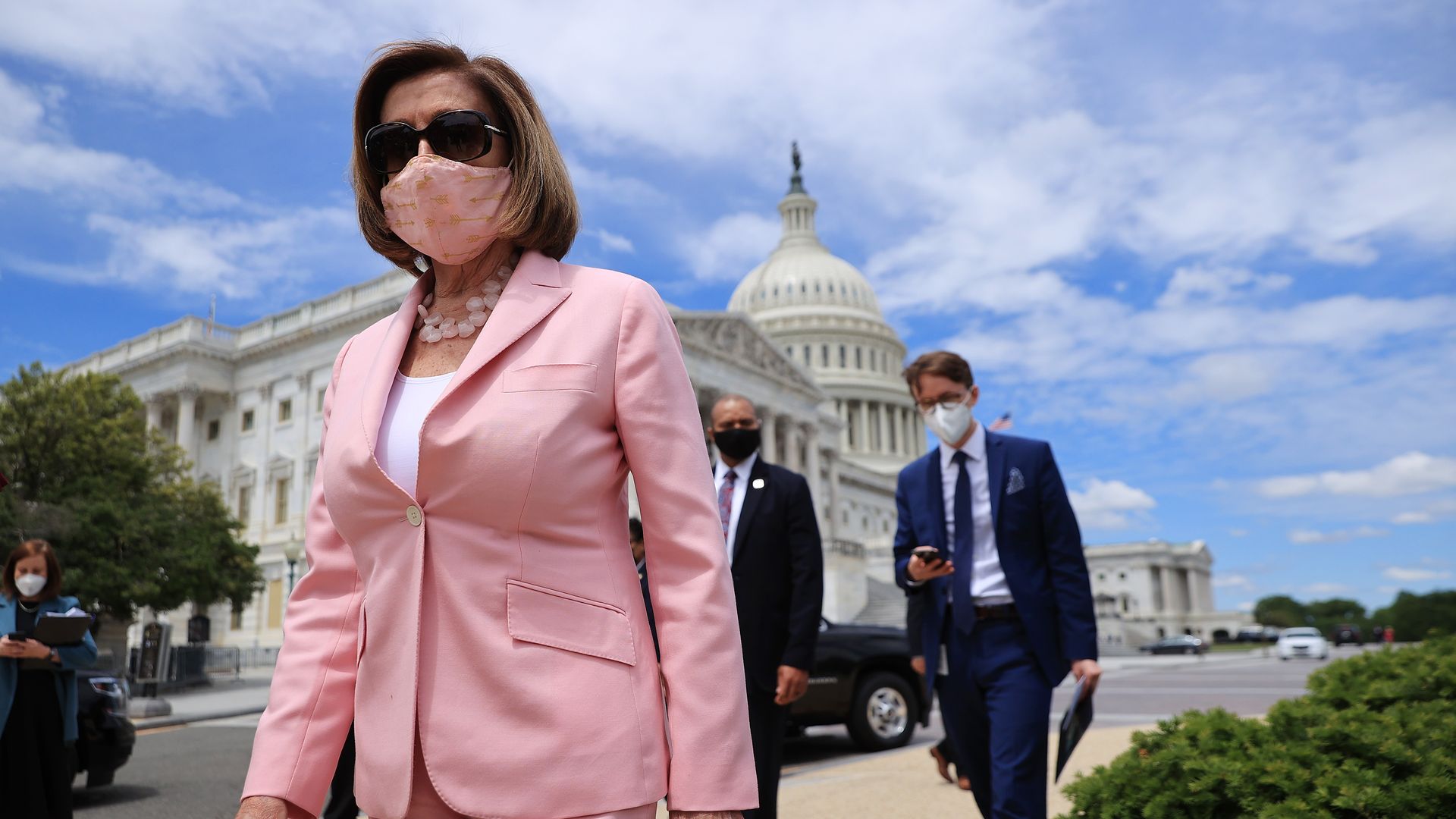 House negotiators have reached an agreement on the parameters of a 9/11-style commission to investigate the "facts and circumstances" surrounding the Jan. 6 attack on the U.S. Capitol, the House Homeland Security Committee announced Friday.
Why it matters: The formation of a bipartisan Jan. 6 commission had been delayed for months, after some Republicans insisted that the scope of the investigation be expanded to include violence by far-left protesters last summer.
Details, according to the House Homeland Security Committee:
Legislation will establish a 10-person bipartisan commission. Five commissioners, including the chair, will be appointed by House Speaker Nancy Pelosi and Senate Majority Leader Chuck Schumer. The other five, including the vice chair, will be appointed by House Minority Leader Kevin McCarthy and Senate Minority Leader Mitch McConnell.
"The commission will be charged with studying the facts and circumstances of the Jan. 6 attack on the Capitol as well as the influencing factors that may have provoked the attack on our democracy," according to the committee.
"Commissioners must have significant expertise in the areas of law enforcement, civil rights, civil liberties, privacy, intelligence and cybersecurity. Current government officers or employees are prohibited from appointment."
The commission will be granted authority to issue subpoenas, which will require agreement between the chair and the vice chair, or a vote by a majority of members.
The commission will be required to issue a final report with findings and recommendations to "prevent future attacks on our democratic institutions" by Dec. 31, 2021.
What to watch: The committee said legislation establishing the commission will be introduced on Friday and is expected to be considered by the House as soon as next week.
What they're saying: "Inaction — or just moving on — is simply not an option," House Homeland Security Chair Bennie Thompson (D-Miss.), who negotiated the deal with ranking member John Katko (R-N.Y.), said in a statement.
The creation of this commission is our way of protecting the U.S. Capitol. After all, the Capitol is not just a historic landmark, it is where our constituents come to see their democracy in action."
"As such, we owe it to the Capitol police and all who enter our citadel of democracy to investigate the attack."
Go deeper