Apple confronts critics in letter to Congress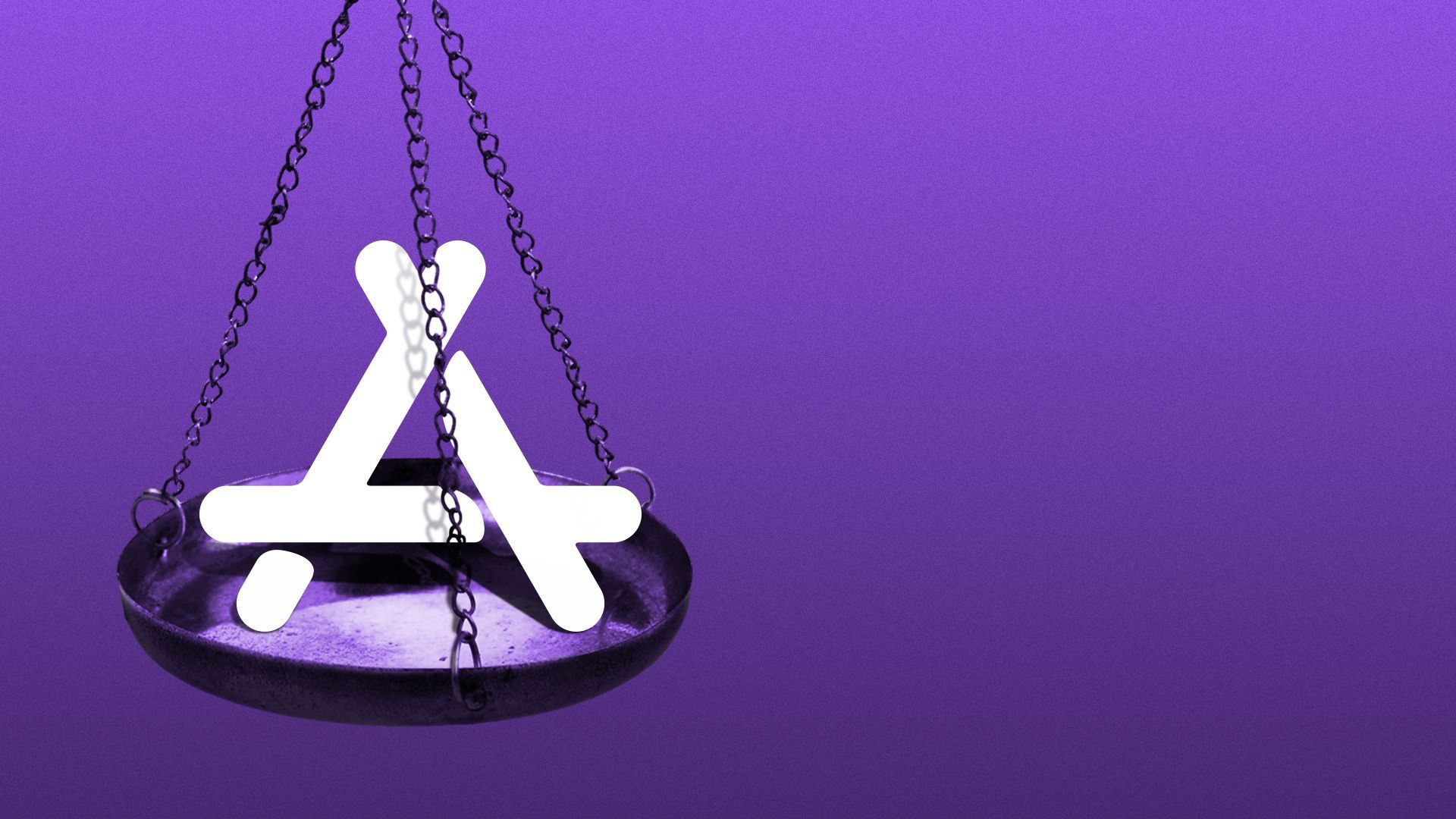 Apple is swatting down criticisms about how it runs its App Store, arguing its policies are just like those of its peers, in a new letter to senators today.
Between the lines: Apple is making similar arguments to Congress to the ones in its defense in the Epic Games lawsuit — namely, that it has the right to run its marketplace as it sees fit, and that companies and consumers that don't like it have alternatives.
The letter, addressed to the members of the Senate Judiciary subcommittee that held a contentious hearing on app stores last month, contends that Spotify, Tile and Match Group misstated Apple's policies and are actually examples of companies that have been successful on iOS.
"Rather than demonstrating a problem with competition, these witnesses — representing companies that have thrived in Apple's ecosystem — showcased how Apple and the iOS ecosystem foster competition."
— Apple chief compliance officer Kyle Andeer, in the letter to Congress
Yes, but: At points, Apple appears to overstate its case.
In one part, it writes that Spotify is wrong to suggest that developers can't communicate with customers about alternate purchase options, saying "Apple simply says that developers cannot redirect customers who are in the App Store to leave the App Store and go elsewhere."
However, this restriction doesn't just apply in the App Store, but anywhere within an iOS app.
Apple says that's what it means by "in the App Store" but it's doubtful the average consumer (or senator) will see things that way.
Meanwhile, when addressing Tile's concerns Apple reiterates that it has had a "Find My" feature since 2009, before Tile was founded. That's true, but until just recently that was only for finding Apple devices, not other products.
My thought bubble: Apple has a decent case to make, but by stretching the truth, it risks undermining its credibility. The better argument, which Apple also makes, is that companies are free to sell digital goods or subscriptions elsewhere that can be used within an iOS app.
Go deeper