Head of large teachers' union wants full reopening of schools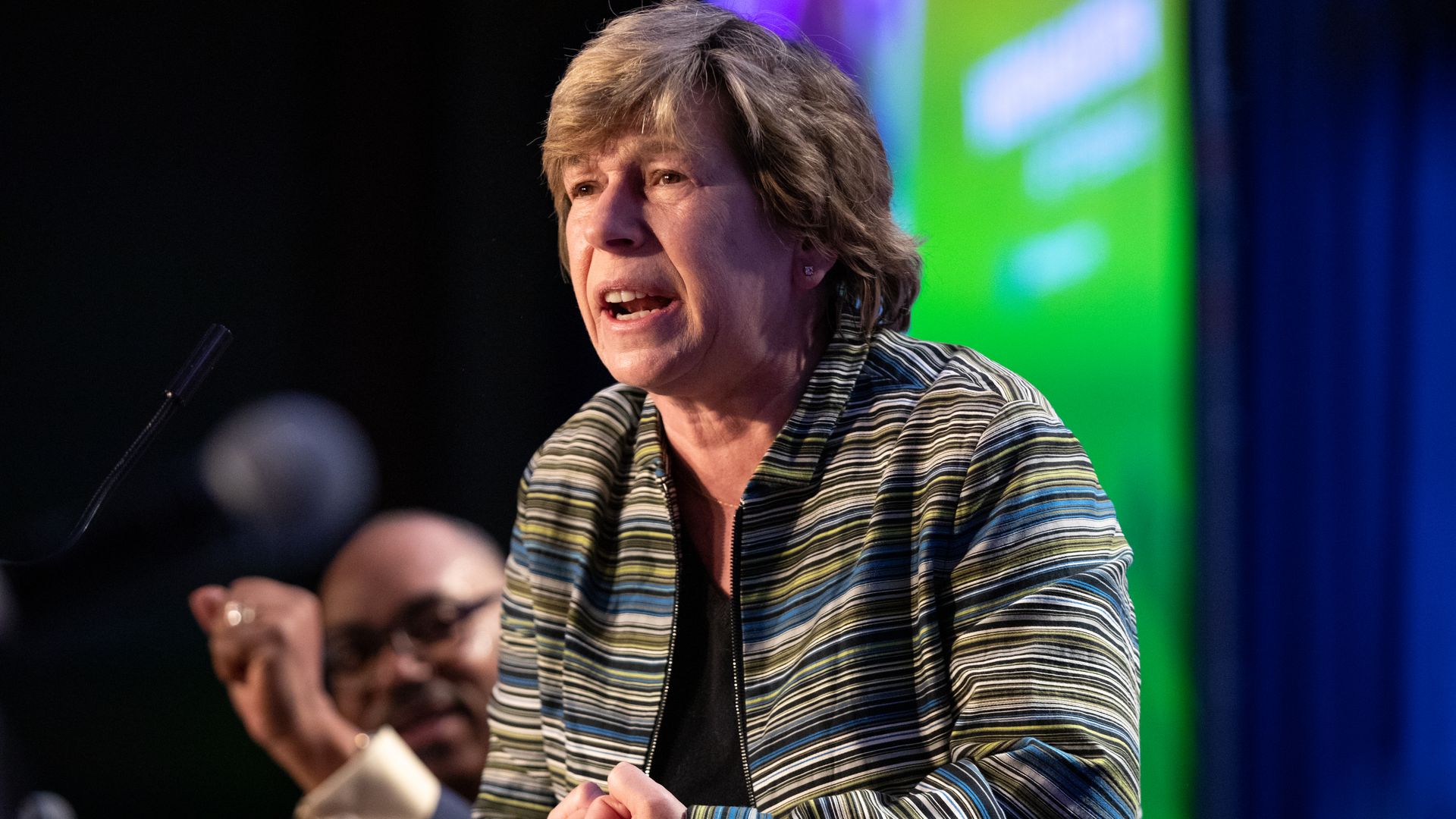 Randi Weingarten, president of the American Federation of Teachers, on Thursday will call for a full reopening of U.S. schools in the next academic year, according to the New York Times.
Why it matters: Teachers' unions have been a primary barrier to reopening schools this academic year, and around half of public schools are not offering in-person learning five days per week because of the coronavirus pandemic.
The American Federation of Teachers is the second-largest teachers' union in the country, representing 1.7 million members in cities like Boston, Chicago, Los Angeles and New York.
What they're saying: "There is no doubt: Schools must be open. In person. Five days a week," Weingarten will say, according to prepared remarked reviewed by the Times.
"The United States will not be fully back until we are fully back in school. And my union is all in."
The big picture: Weingarten is expected to argue that the health risks can be managed through masking and handwashing, decreasing class sizes and hosting classes in spaces outside of school buildings, according to the Times.
She is also expected to commit $5 million for building confidence in returning to school.
Go deeper: Teachers union president Randi Weingarten on reopening schools
Go deeper