Travel bookings are surging as vaccines unleash pent-up demand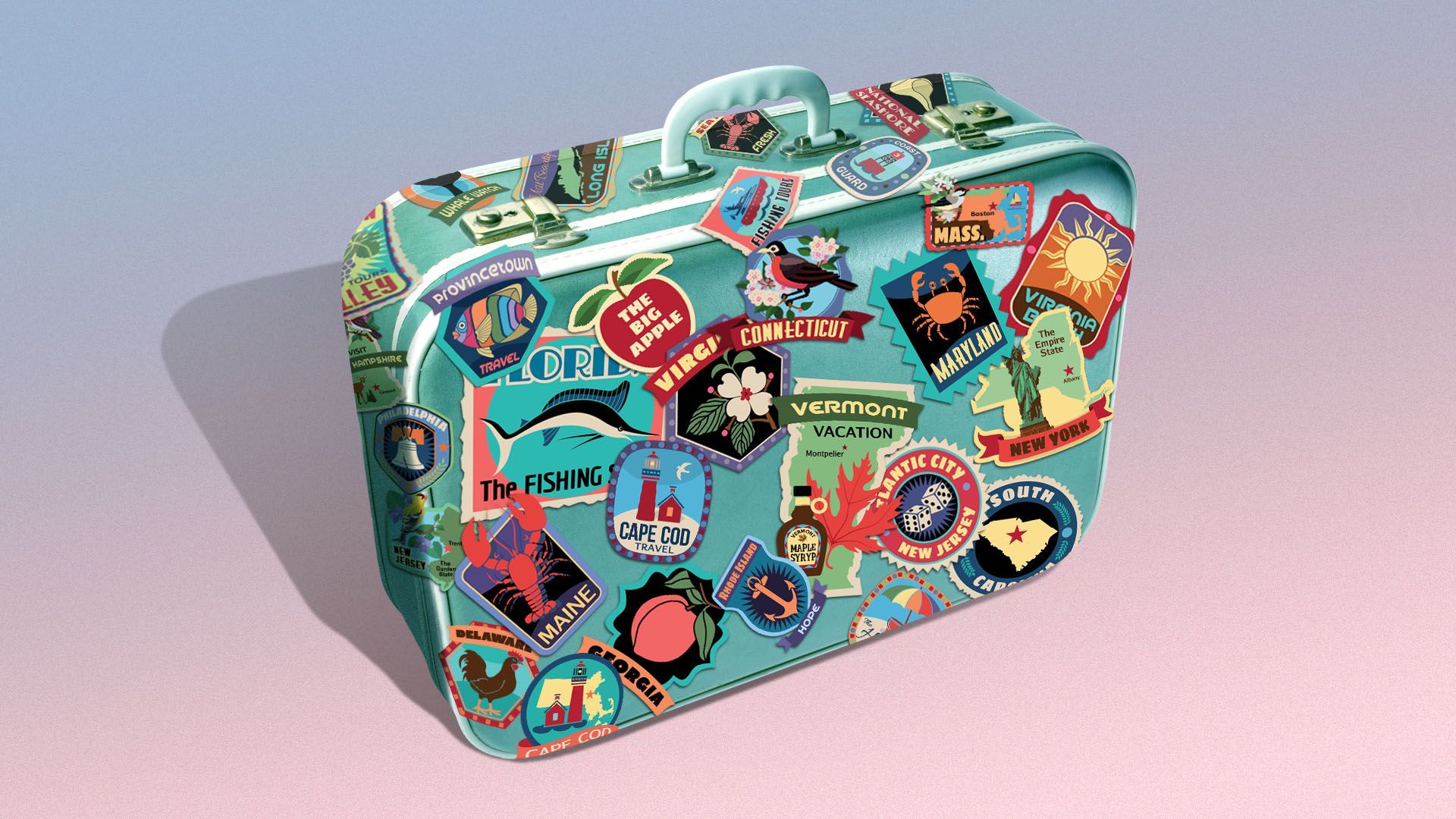 Multiple indicators now show how pent-up travel demand is playing out, as the U.S. exits lockdown mode.
Why it matters: Close to half of all Americans have had at least one dose of a COVID-19 vaccine, enabling a growing economic recovery in the hard-hit travel and leisure sectors.
More than half of the 8 million jobs lost in leisure and hospitality in March and April last year have come back, with 331,000 jobs added in April this year alone. 
By the numbers: April bookings were up 11% compared with April 2019, according to data provided exclusively to Axios from American Express Travel.
Based on last month's figures, the vast majority of people are staying domestic — 87% — a trend consistent across age groups.
But 39% plan to travel internationally within the year. 
New York City, Los Angeles, Atlanta, Dallas, Miami, Chicago, Charlotte, Denver, San Francisco and Phoenix are the top 10 U.S. destinations.
Sydney, Melbourne, London, Dubai, Tokyo, Hong Kong, Singapore and Paris top the list of international destinations.
The big picture: Pent-up demand for services is on the rise, and nearing the level of demand for goods.
Flight bookings grew 11% in March, inching closer to e-commerce spending, according to Adobe Analytics.
Flight bookings for this year's December holiday season were up 17% as of March, versus March 2019. Thanksgiving bookings are 9% higher, per Adobe.
But the more lucrative business travel segment may never fully recover, Booking.com CEO Glenn Fogel told Axios earlier this year.
What to watch: As leisure returns, concerns about worker shortages (and the cause) grow.
There were a record number of open jobs in the U.S. in March — with the highest postings for restaurant, bar, hotel, manufacturing, construction and retail positions.
Go deeper