The gender divide in remote work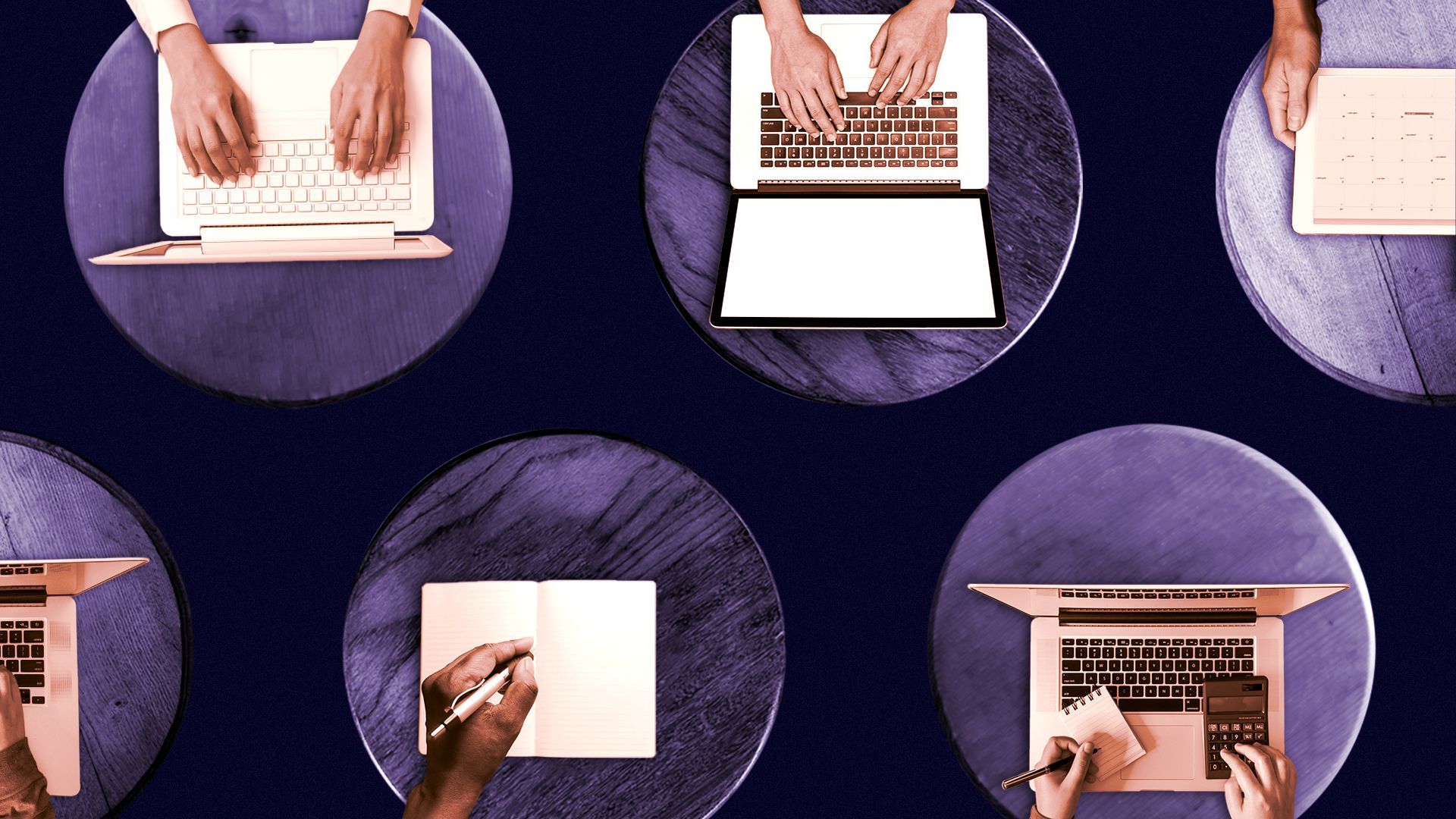 Women prefer remote work at a higher rate than men, according to a new study by the jobs platform FlexJobs.
By the numbers: About 68% of women said their preferred post-pandemic workplace would be remote, compared with 57% of men. And 80% of women ranked remote work as a top job benefit, compared with 69% of men.
What's happening: Men and women identified with different perks of remote work.
70% of women said not having to get dressed up for the office was a benefit, compared with 57% of men.
60% of women enjoyed have more flexibility over their work schedules. And 48% of men said the same.
The big picture: While the pandemic has been tough on working women — particularly mothers — it has also started fresh workplace conversations about child care, a responsibility disproportionately taken on by women.
Firms across the country are adding new benefits to help working parents.
And a lot of mothers are starting to view telecommuting as a flexible way to make time for work and family after the pandemic is behind us.
"There's just zero benefit in my mind now to return back into the office and give up all of those things that we gained over the past year," Angele Russell, a mom who works for a member of Congress, told the Washington Post.
But, but, but: If the return to the office is gendered, women could lose out on opportunities at work.
Most companies have held onto the in-person culture, and, even as hybrid work becomes more and more common, employees that stay home could fall out of sight and out of mind.
That could mean fewer promotions and salary increases for women if they disproportionately work remotely, and it could widen the gender wage gap.
Go deeper