Pfizer's argument against waiving patent rights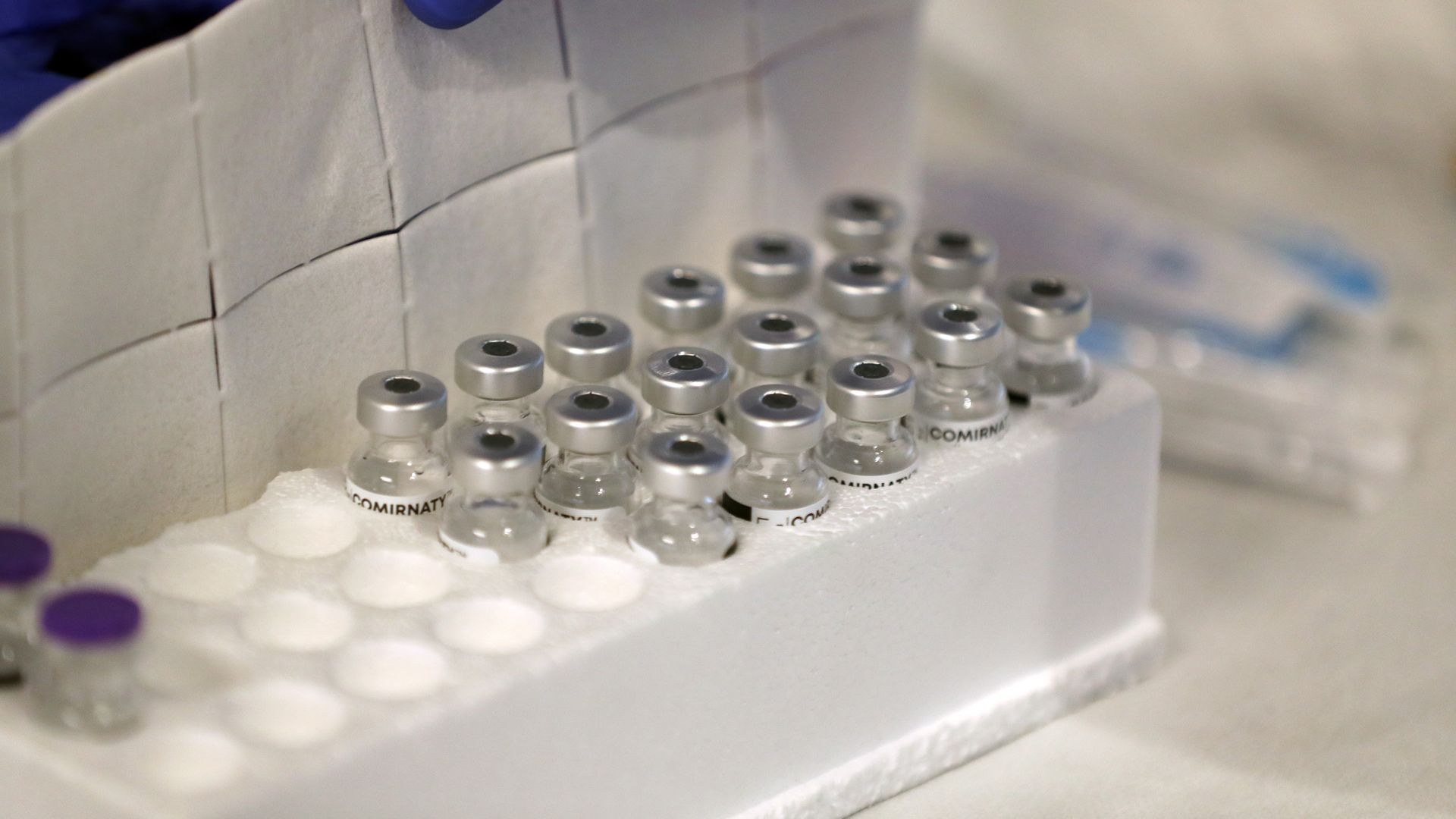 Waiving intellectual property protections for coronavirus vaccines won't do much to help with global access issues, and could actually cause setbacks to the world's vaccination effort, Pfizer wrote to a group of Democratic senators in a letter obtained by Axios.
Why it matters: Pfizer — and the drug industry writ large — is on the defensive after the Biden administration announced it would support waiving vaccine patent rights. Pfizer alone likely has billions of dollars at stake.
What they're saying: "COVID-19 vaccines are complex biologic products, and their manufacturing requires specialized experience, expertise, and equipment. It is not as simple as sharing a 'recipe,'" writes Jennifer Walton, vice president of U.S. government relations.
Only a handful of facilities worldwide can currently manufacture mRNA vaccines and their ingredients at a large scale, she added.
Additionally, the waiver could create more competition for a finite supply of the hundreds of materials required to produce the vaccine.
Instead, Pfizer has partnered with other experienced manufacturers to scale up output, and is projecting that it will produce 2.5 billion doses in 2021.
Be smart: Advocates of the waiver will likely dismiss Pfizer's warning as fear-mongering for the sake of protecting its profits.
Sen. Elizabeth Warren did just that at a Senate Finance hearing yesterday: "Drug companies are kicking and screaming about this waiver over the COVID vaccines because they are worried that the federal government may finally have the spine to lower drug prices," she said.
Go deeper