Conor McGregor tops Forbes' highest-paid athletes list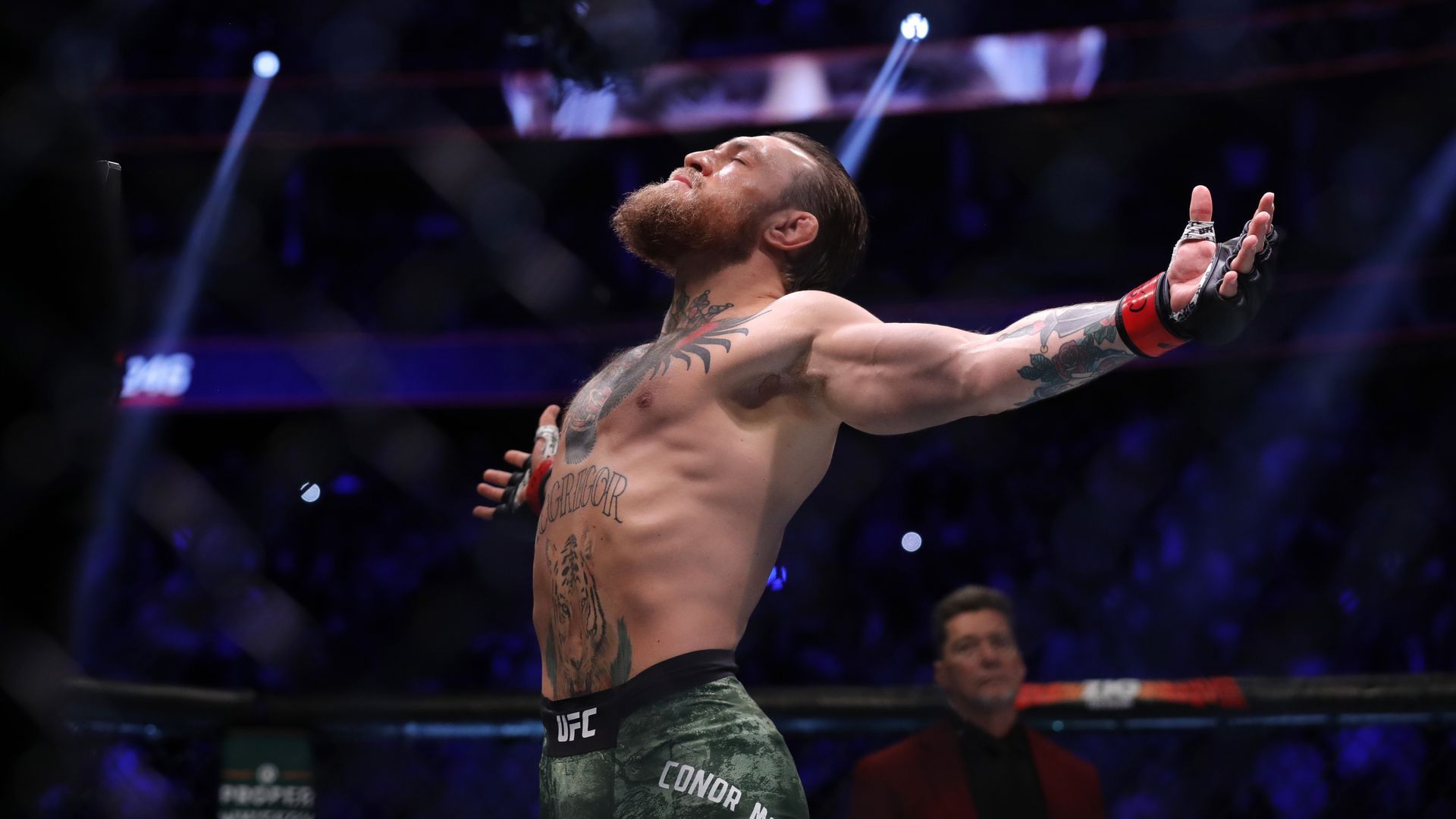 Major U.S. sports leagues took a $13+ billion revenue hit in 2020, but that didn't stop the world's top athletes from earning historic sums of money.
Driving the news: A record four athletes earned more than $100 million in the past year, per Forbes' 2021 calculations, which includes endorsement deals, business ventures and salaries.
Topping the list is UFC's Conor McGregor, who earned $180 million, primarily from the sale of his whiskey brand, Proper No. 12.
Of note: The 10 highest-paid athletes took home $1.05 billion during the past 12 months, 28% more than last year's top earners and just a few million short of the $1.06 billion record set in 2018.
Top 10:
🥊 Conor McGregor: $180 million.
⚽️ Lionel Messi: $130 million.
⚽️ Cristiano Ronaldo: $120 million.
🏈 Dak Prescott: $107.5 million.
🏀 LeBron James: $96.5 million.
⚽️ Neymar: $95 million.
🎾 Roger Federer: $90 million.
🏁 Lewis Hamilton: $82 million.
🏈 Tom Brady: $76 million.
🏀 Kevin Durant: $75 million.
Go deeper