Disney stock slips following Q2 subscriber miss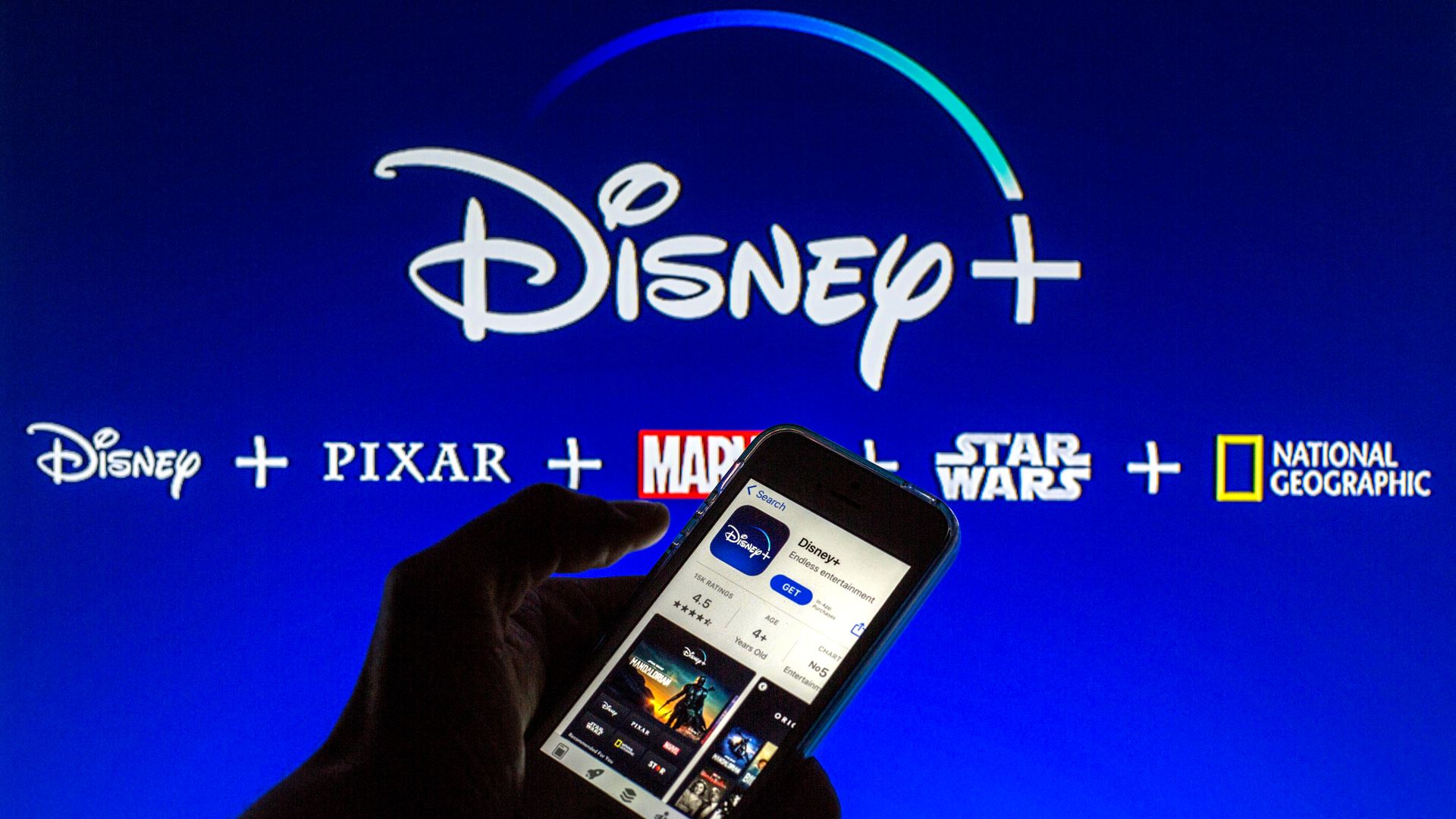 Disney's stock was down nearly 5% in after-hours trading Thursday after the entertainment giant said it brought in 103.6 million subscribers for Disney+ last quarter, versus the 109.3 million expected by Wall Street.
Why it matters: It's the first time Disney disappointed on subscriber growth since launching the service in November 2019. Disney+ grew very quickly in 2020. The company said in March it surpassed 100 million subscribers worldwide.
Disney's streaming business has helped the company survive the pandemic, as lockdowns continue to eat away at parks, resorts and theater revenues.
By the numbers: Disney said it missed Wall Street expectations on revenue and average revenue per user (ARPU) for Disney+ subscribers. ARPU for Disney+ subscribers continued to fall last quarter to just $3.99, the company said in a press release.
The ARPU drop is due to Disney now including subscribers to its Indian subscription streaming service, Hotstar, in its calculations. The ARPU for Hotstar was down significantly last quarter in large part because of timing of the IPL cricket matches changing, bringing in less ad revenue for the service.
If it weren't for Hotstar, Disney said its ARPU would've been $5.61. Hotstar makes up a significant portion of Disney+ subscriptions. Last quarter, Hotstar subscriptions made up 1/3 of all new subscribers.
Moving forward, Disney executives say they expect ARPU to increase throughout the year, as Disney+ price increases kick in. Still, Disney+'s ARPU is significantly less than that of some rival streamers, like Netflix.
Yes, but: The ARPU per paid subscriber was up slightly for Disney's other streaming platforms, Hulu and ESPN+. The ARPU for Hulu was $12.08 and the ARPU for ESPN+ was $4.55. The ARPU for Hulu+ Live TV was $81.83.
What to watch: Disney CEO Bob Chapek announced a few new deals and updates. He said the CDC's guidelines out Thursday make him optimistic that the parks and theaters businesses will continue to recover.
Disney reopened its California theme parks in late April. Chapek said intent to visit has gone up since parks have reopened.
Thanks to the pandemic recovery, Chapek said two films, "Free Guy" and "Shang-Chi and the Legend of the Ten Rings," will be released with 45-day exclusive theatrical windows on Aug 13 and Sept 3, respectively.
He announced two additional exclusive sports rights deals, including a renewed deal through 2028 with MLB with 30 exclusive regular season games and an 8-year deal with top division in Spanish Club football, LaLiga, beginning in August.
Flashback: Q1 earnings
Go deeper