Data: Stimulus checks played key role in boosting low-income families' cash balances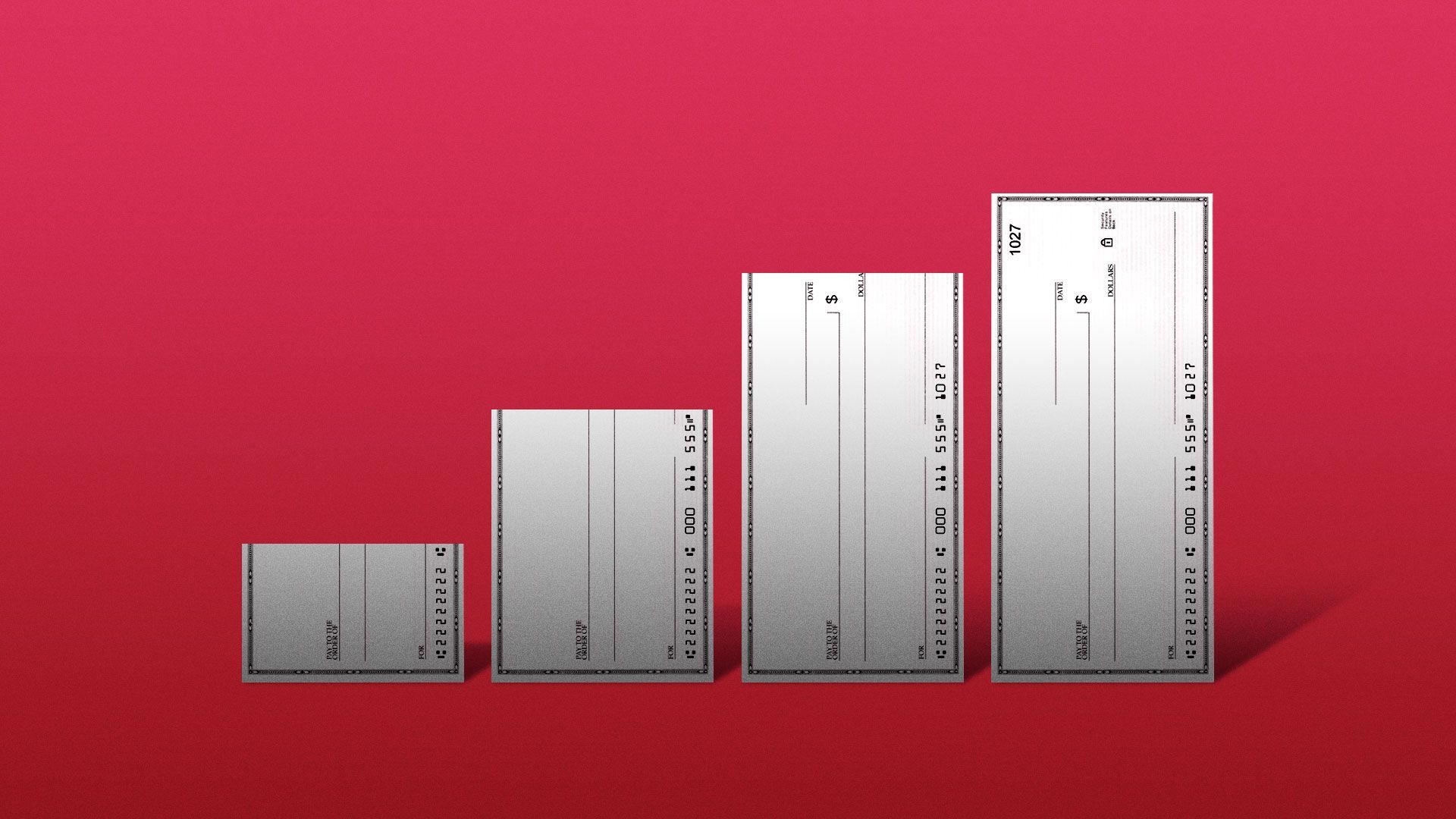 New data from the JPMorgan Chase Institute released Wednesday shines a light on how and when stimulus checks were used by Americans over the last year.
Why it matters: While D.C. debated the size and frequency of stimulus payments, many economists had argued the crisis caused by the pandemic required a large response. The new data shows that the stimulus played a key role in boosting the cash buffers of low-income families disproportionately impacted by the pandemic.
The largest year-over-year declines in income from labor were felt by lower-income households. Those households also had the highest increase in total income as a result of government programs.
By the numbers: Stimulus saving and spending among those disproportionately impacted was bigger and faster than in other socioeconomics groups, according to the Institute's report, which is based on anonymized checking account activity by families that use Chase bank.
After the April 2020 stimulus checks were deployed, median cash balances rose by about $900 versus 2019 levels, and from there fell by roughly $500 by the end of December.
In May of last year, lower-income households had doubled their balances relative to 2019, while balances among the highest-earning families were up by roughly 40%.
However, those gains were more quickly depleted for low-income families. They lost 70% of their 2020 balance gains by the end of December, while the highest-income families lost 48%.
Go deeper: Overall, more Americans saved stimulus money the last round.
Go deeper