GOP lawmakers downplay Capitol riot at House hearing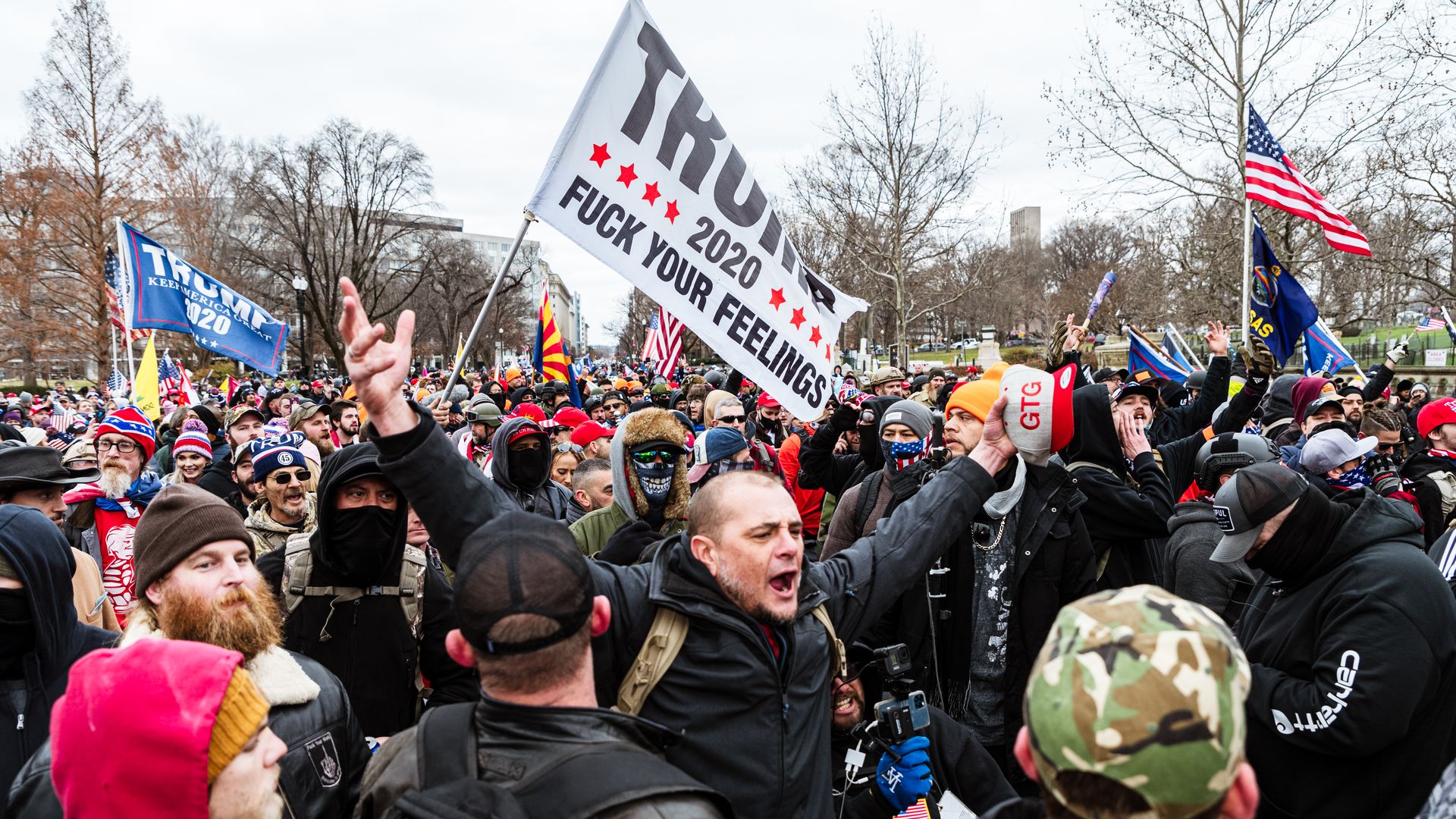 Republican members of Congress sought to minimize the Capitol insurrection at a House hearing on Wednesday, with statements calling pro-Trump rioters "patriots" and other lawmakers falsely denying demonstrators were supporters of the former president at all.
Driving the news: The hearing comes shortly after House Republicans voted to oust Rep. Liz Cheney (R-Wyo.) from leadership over her criticism of former President Trump's actions leading up to and on Jan. 6.
What they're saying:
Rep. Ralph Norman (S.C.): "I don't know who did the poll to say that they were Trump supporters."
Rep. Jody Hice (Ga.): "It was Trump supporters who lost their lives that day, not Trump supporters who were taking the lives of others."
Rep. Paul Gosar (Ariz.): "Do you recall the name of the young lady, a veteran wrapped in an American flag, who was killed in the U.S. Capitol?" Gosar asked former acting Attorney General Jeffrey Rosen. "As the death certificate says, it was a homicide. Who executed Ashli Babbitt?" Gosar added.
Gosar was referring to Babbitt, an Air Force veteran who was shot in the left shoulder by an officer after she tried to climb through a broken window on a door into the Speaker's Lobby — located just off the House chamber floor.
Rep. Andrew Clyde (Ga.): "There was no insurrection. To call it an insurrection is a bold-faced lie."
Go deeper