There's a frenzy for summer school, but it may not be enough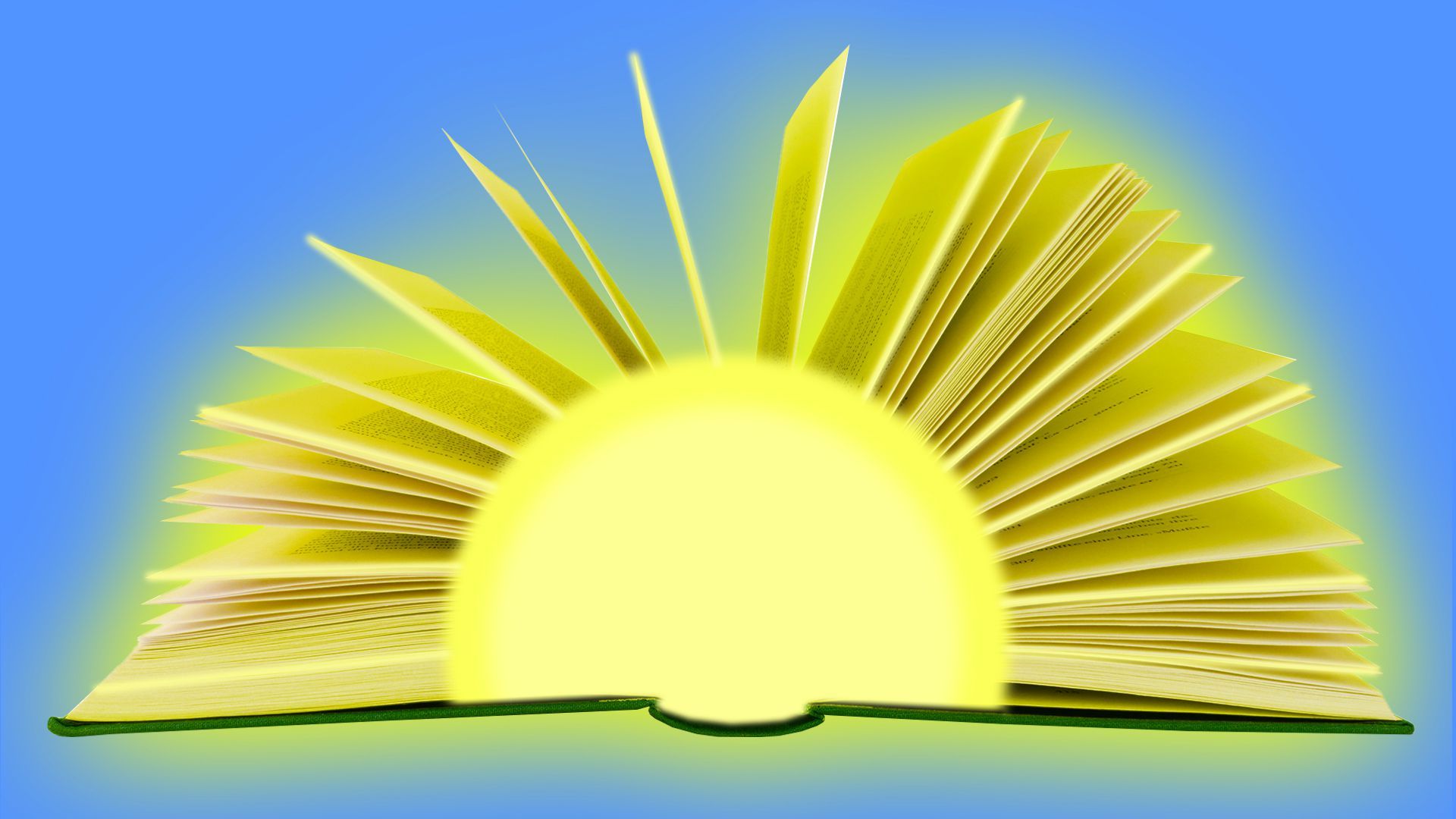 Kids across the country have fallen behind after more than a year of interrupted, unstable and inequitable virtual school. And they'll need to go to summer school to catch up.
Yes, but: It's not that easy. Kids are demoralized, teachers are exhausted, and it'll take more than one summer to fix the pandemic's damage.
"Every summer is important, but this is the most important of all," says Chris Smith, president and executive director of Boston Beyond, a free summer enrichment program for Boston Public School students. "Young people need to recover what they've lost, not only in academics, but socially and emotionally."
What's happening: There's $30 billion allocated for after school and summer school programs in the latest COVID relief package. And districts all over the U.S. are preparing for an influx of students.
Smith has 20,000 kids signed up for Boston Beyond, which is significantly higher than pre-pandemic summers, he says. Boston Beyond's goal is to mix in academics with fun activities like exploring islands around the city so students are enthusiastic about attending and learning, he says.
Tulsa Public School's summer offerings have 11,000 kids signed up, compared with the typical 5,000, says Aaron Dworkin, CEO of the National Summer Learning Association, which is a national hub for such programs around the country.
New York City is making summer school available to all students, and the city expects around 190,000 to attend, compared with the 115,000 who are typically required to attend for remedial learning, Chalkbeat reports.
The catch: "We're hearing from the districts that there's a real staffing challenge for this summer," Dworkin tells Axios. "Teachers are exhausted, and, even if you pay them more, a lot of them don't want to work in summer programs."
"I've literally been working nonstop since 2019, and I just have nothing left to give. Personally, I just need a break," New York City middle school teacher Frank Marino tells Chalkbeat.

And kids themselves are tired after months upon months of upended routines.
"I see kids that, a year was just too long for them to keep it together, and they've fallen apart, and they're overwhelmed by the smallest tasks," says Ronald Stolberg, a clinical psychologist. "The expectation that the kids do extra work this summer is really the straw that's breaking the camel's back."
Why it matters: On average, American students from kindergarten to fifth grade have missed out on 20% of the reading and 33% of the math skills they would have learned in normal times, according to a McKinsey report.
When looking just at students of color, those numbers go up to 23% for reading and 41% for math.
Per a RAND study, 20 days of summer school is equivalent to 20–25% of a year's worth of reading and math coursework, and kids who attend summer programs routinely score higher than their peers on assessments.
What's next: Districts should be thinking about catching students up as a multi-year process, Dworkin says.
The federal money lasts until 2023, and if students are burnt out and not ready for academics this summer, they can get involved in the arts or sports to start, he says.
"Anything enriching would be helpful. We need to get kids practicing their social skills, get them used to getting up, getting dressed, being on time," Stolberg tells Axios.
The bottom line: Look for summer school to become much more common as learning loss persists.
"The schools will be dealing with catching up all year. There are going to be bigger discrepancies in the knowledge of kids in each grade than we've ever seen before," Stolberg says.
Go deeper