China's slowest population growth in decades raises labor force concerns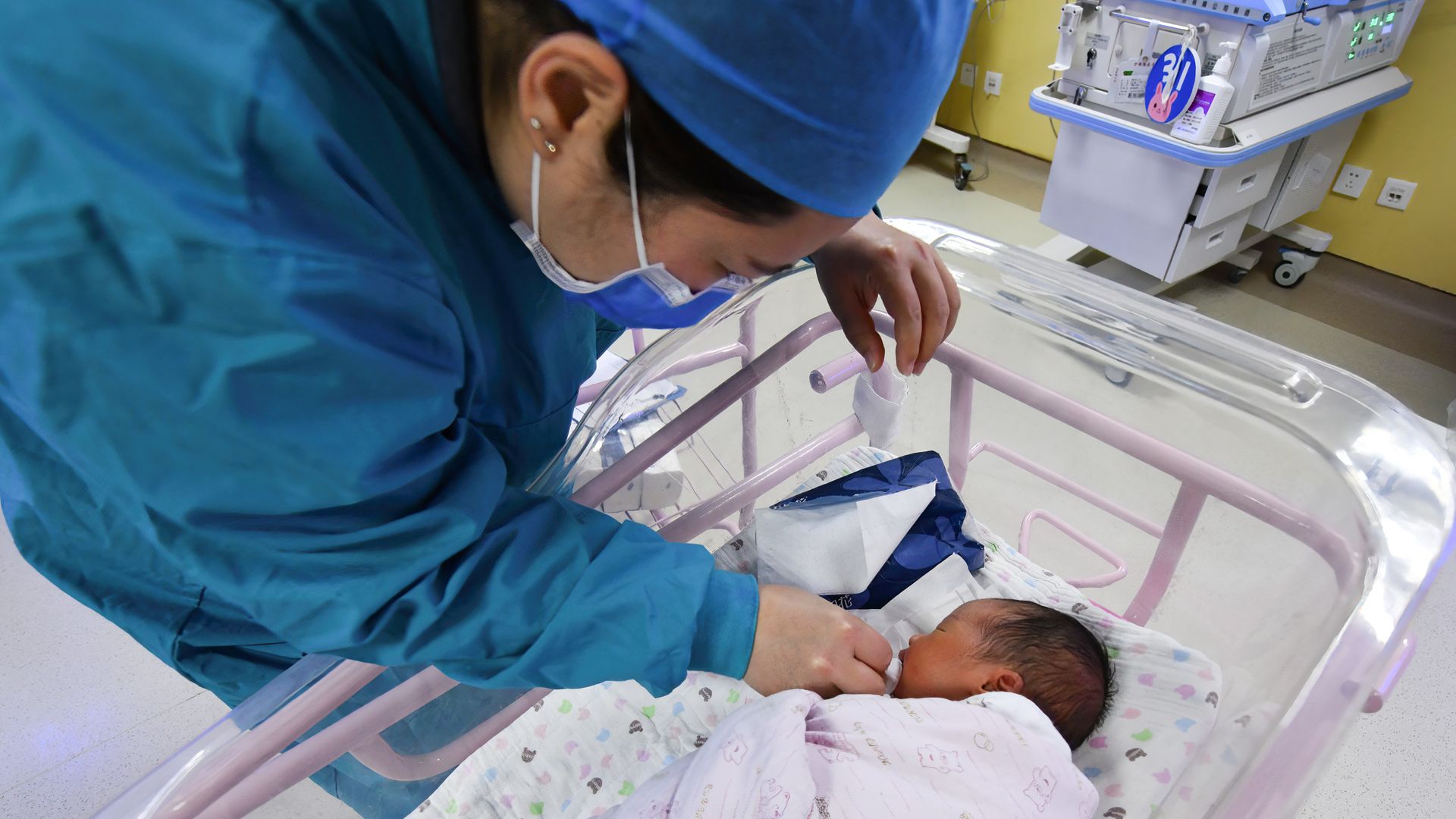 China's population increased 72 million over the past 10 years to 1.41 billion in 2020, with an annual average growth rate of 0.53%, data published by the country's National Bureau of Statistics Tuesday shows.
Why it matters: It's the slowest population growth for over half a century. The birth rate also dropped for the fourth consecutive year in 2020, with 12 million babies born, raising the prospect of a "demographic crisis that could stunt growth in the world's second-largest economy," per the New York Times.
Between the lines: China's government imposed a repressive one-child policy to slow population growth in 1979. It eased this limit on couples to two children in 2016.
The big picture: The census revealed the number of over 65s in China rose from 8.9% in 2010 to 13.5%, the number of children increased 1.35% and the working population remained steady.
Peking University population studies professor Lu Jiehua said "the fast decline in the working-age population" was a great concern, AP reports.
This group was three-quarters of 2011's total and was expected to fall to "just above half by 2050," Lu said.
Go deeper