NBC won't air Golden Globes in backlash against hosting group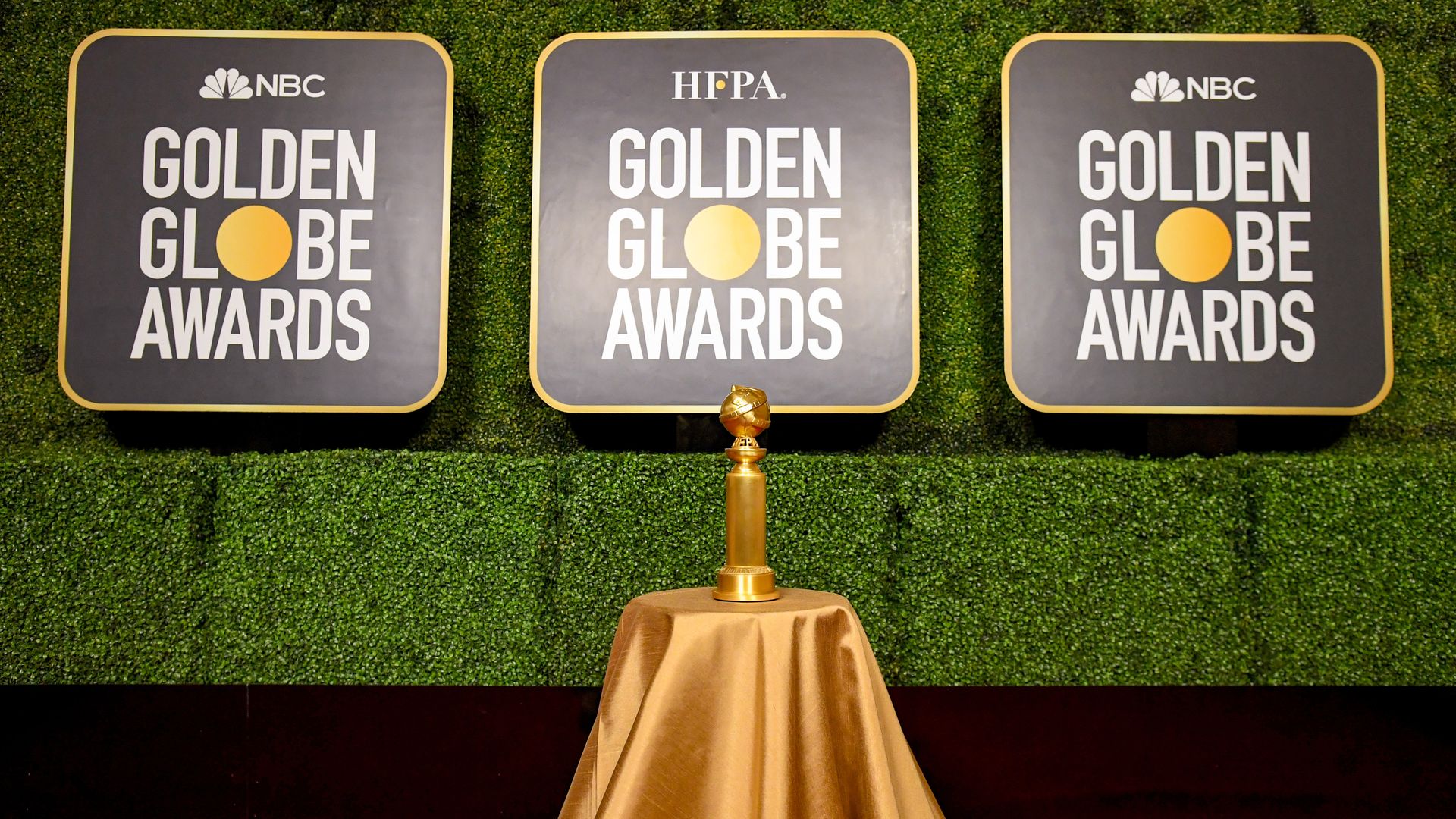 NBC said Monday it won't air the Golden Globes next year following the fallout around the Hollywood Foreign Press Association, which puts on the show each year and is battling criticism that it's not committed enough to diversity.
Why it matters: The network has been airing the event exclusively for decades. Its decision to pull back speaks to how big the backlash against the group has become.
What they're saying: "We continue to believe that the HFPA is committed to meaningful reform," NBC said, per Deadline.
"However, change of this magnitude takes time and work, and we feel strongly that the HFPA needs time to do it right. As such, NBC will not air the 2022 Golden Globes. Assuming the organization executes on its plan, we are hopeful we will be in a position to air the show in January 2023."
Driving the news: Top actors and movie studios are boycotting the HFPA over concerns that the group hasn't done enough to embrace diversity in its ranks.
Leaders at Amazon, Netflix and WarnerMedia have put out statements saying they refuse to work with the group until new reforms are enacted.
Stars including Scarlett Johansson and Mark Ruffalo have also joined calls against the group.
Last week, a majority of the HFPA's 86 members voted in favor of several changes intended to bring more diversity to the group.
The big picture: Ratings for the Golden Globes fell to a record low this year amid a pandemic-driven ratings collapse for entertainment award shows.
The HFPA awkwardly addressed its lack of diversity during this year's show, following the damning profile about the group, published days before the event, that revealed none of the HFPA's members are black.
Go deeper