What the Kentucky Derby doping scandal means for horse racing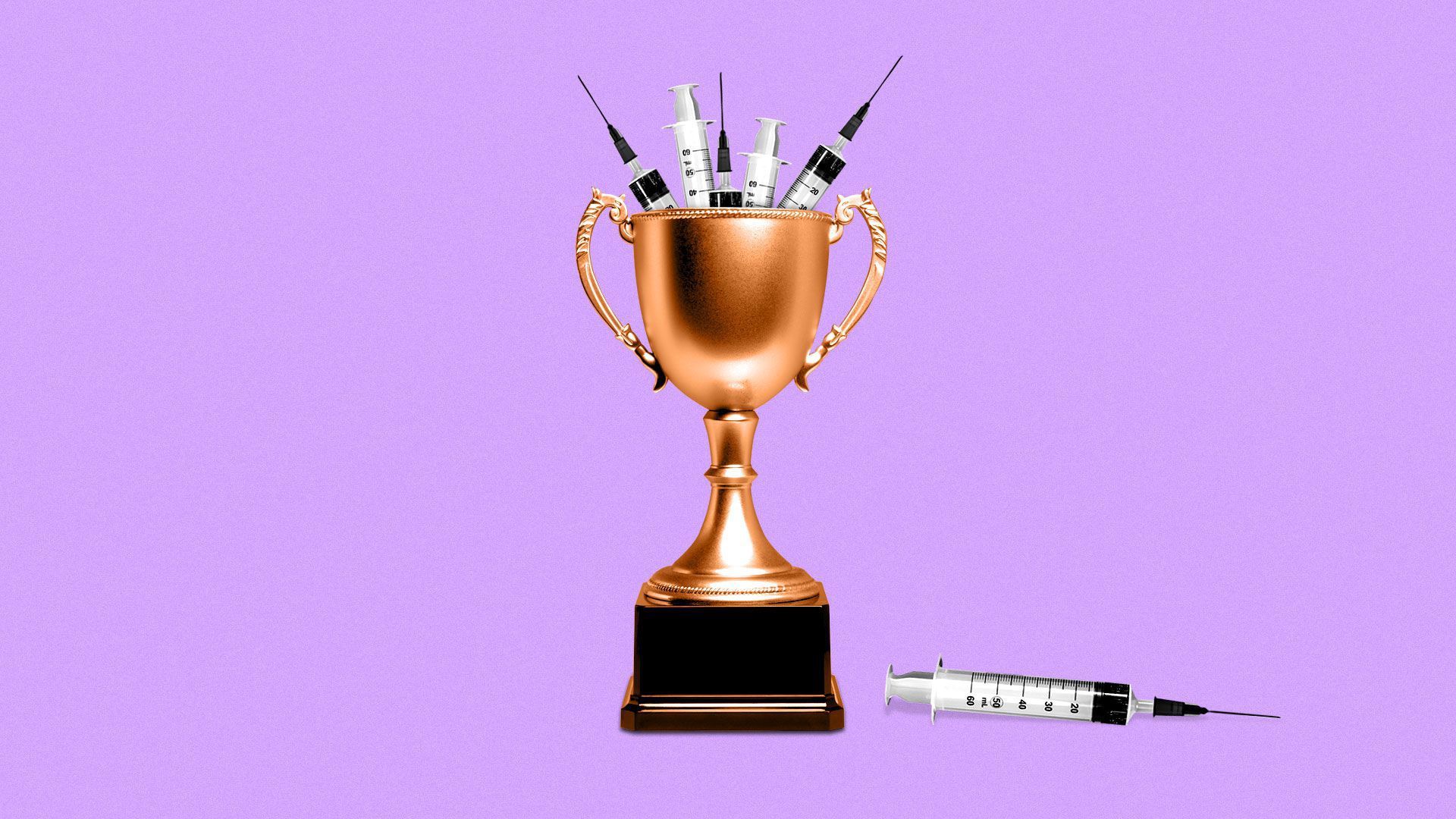 Medina Spirit, the 2021 Kentucky Derby winner, failed a drug test after the race, putting his victory — and horse racing's integrity — in jeopardy.
Why it matters: Medina Spirit is Hall of Fame trainer Bob Baffert's fifth horse known to have failed a drug test in just over a year.
Details: The drug found in the horse's system was betamethasone, a steroid used to reduce pain and swelling. These kind of drugs can mask injuries, often leading to injuries or death.
What they're saying: Churchill Downs on Sunday suspended Baffert, who insisted that Medina Spirit had not been treated with the drug.
"I don't feel embarrassed, I feel like I was wronged," said Baffert. "These are pretty serious accusations here, but we're going to get to the bottom of it and find out. We know we didn't do it."
He said he plans to run Medina Spirit at Saturday's Preakness Stakes in Baltimore, the second leg of the Triple Crown.
Preakness officials said they'll make a decision about the horse's eligibility after reviewing the facts.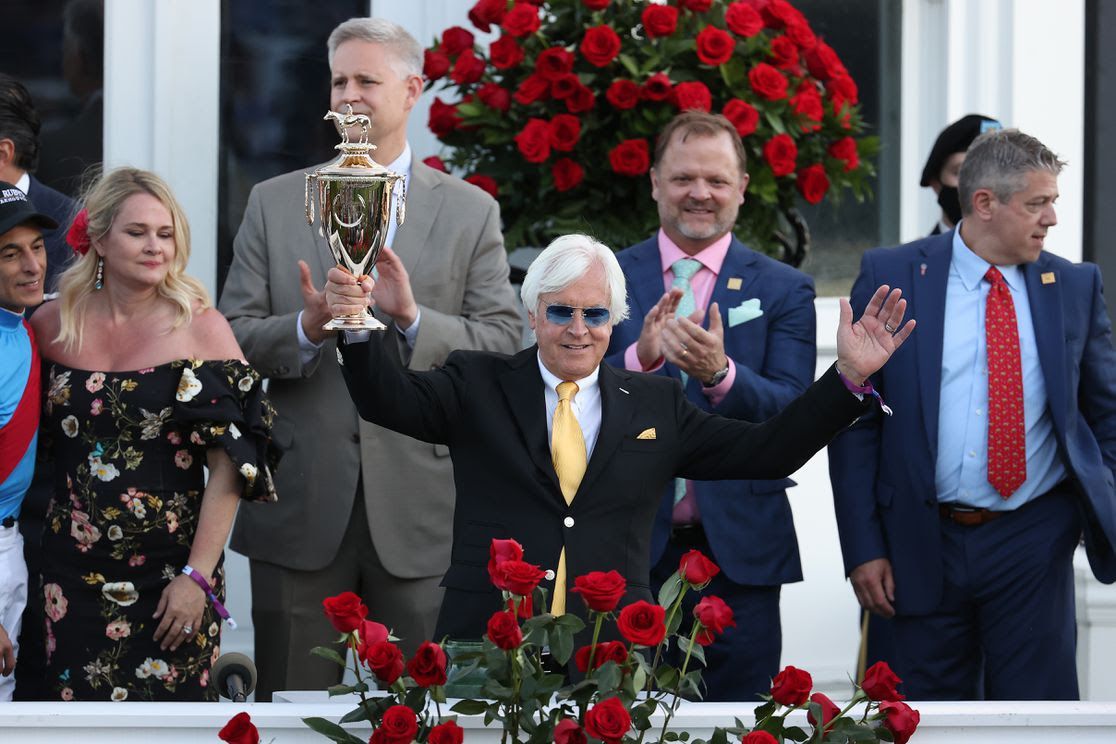 The state of play: Medina Spirit can't be disqualified until a second sample, collected at the same time as the first, confirms the result. Those results are expected soon, per NYT.
If the positive test is confirmed, Baffert can appeal. If he loses, the runner-up, Mandaloun, will be declared the winner.
Medina Spirit would then be stripped of his title and the $1.8 million winning purse, joining Dancer's Image (1968) as the only Derby winners to receive drug-related disqualifications.
The big picture: This news comes as horse racing, awash in doping scandals, prepares to implement the Horseracing Integrity and Safety Act.
The landmark legislation will establish an independent organization to regulate medication policy, which is currently handled differently by each state.
It's set to take effect next July, and would see the Federal Trade Commission write rules and the U.S. Anti-Doping Agency enforce penalties.
The last word, via SI's Pat Forde (subscription):
"Ultimately, this very much seems like the same sad song, different verse, when it comes to drug testing and sports. The denials are always vigorous. They are often fanciful. They are rarely compelling."
"Nobody hits 73 home runs in a season without assistance. Nobody wins five straight Tours de France. And in a sport like horse racing ... maybe it's simply too much to expect a guy to win a record seven Derbies between 1997–2021 without beating other cheaters at their own game."
Go deeper