Afghanistan bus bombing kills 11 as Kabul school attack death toll rises to 85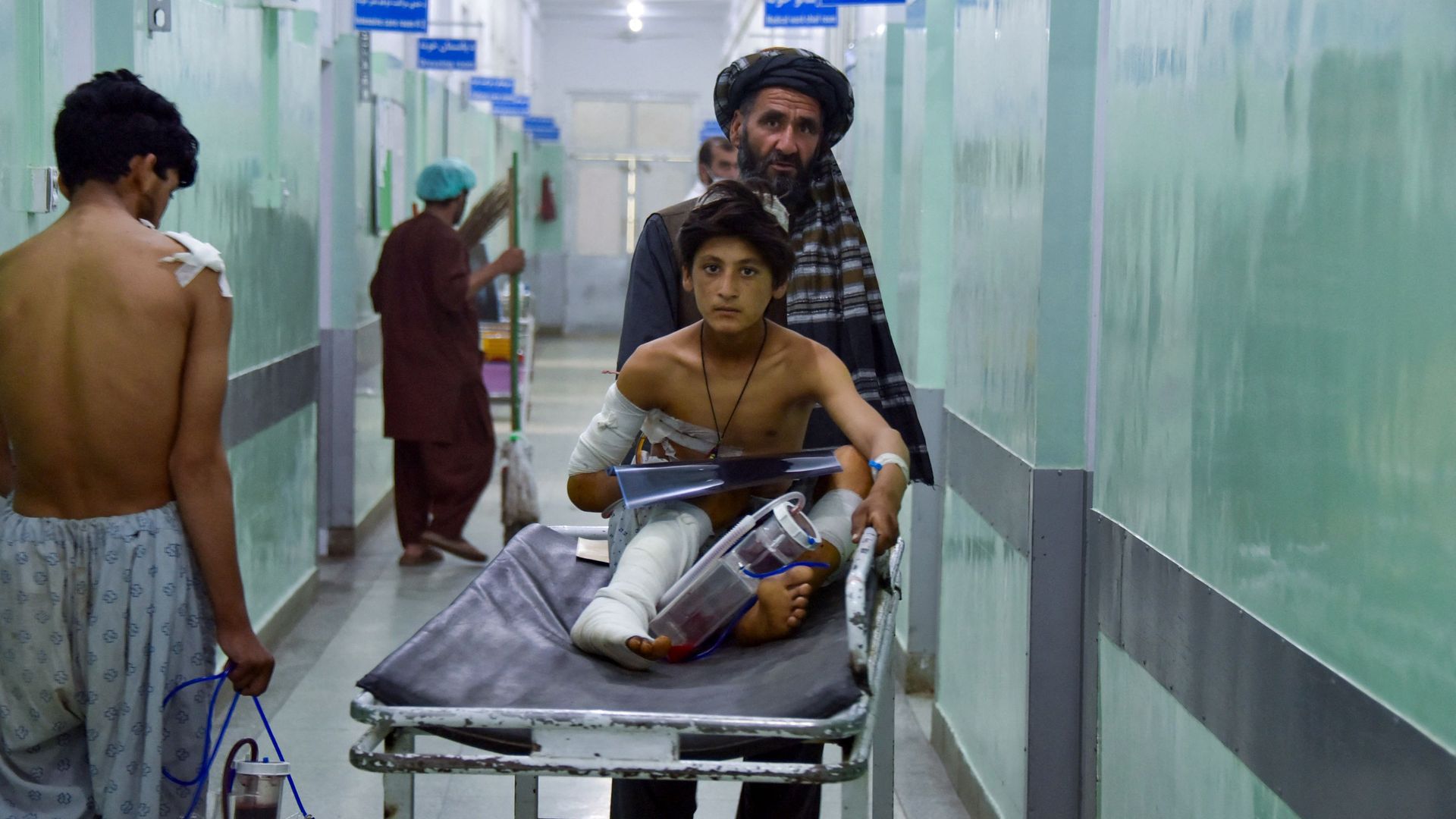 A roadside bus bombing in Afghanistan's southern Zabul province killed at least 11 people and 25 others, officials said Monday, per Al Jazeera.
Of note: Sunday night's attack comes as officials said the death toll from Saturday's vehicle bombing outside a school in the capital, Kabul, rose to 85, CNN reports. No group has claimed responsibility for either attack.
The Taliban announced Sunday it planned to hold a three-day ceasefire for later this week to mark the Eid al-Fitr holiday, which marks the end of the fasting month of ramadan.
The big picture: There's been an increase in attacks in Afghanistan since President Biden announced the U.S. would begin pulling troops from the country in May and complete a full withdrawal by Sept. 11 this year.
Editor's note: This a breaking news story. Please check back for updates.
Go deeper